2020 Nissan Kicks Pricing Announced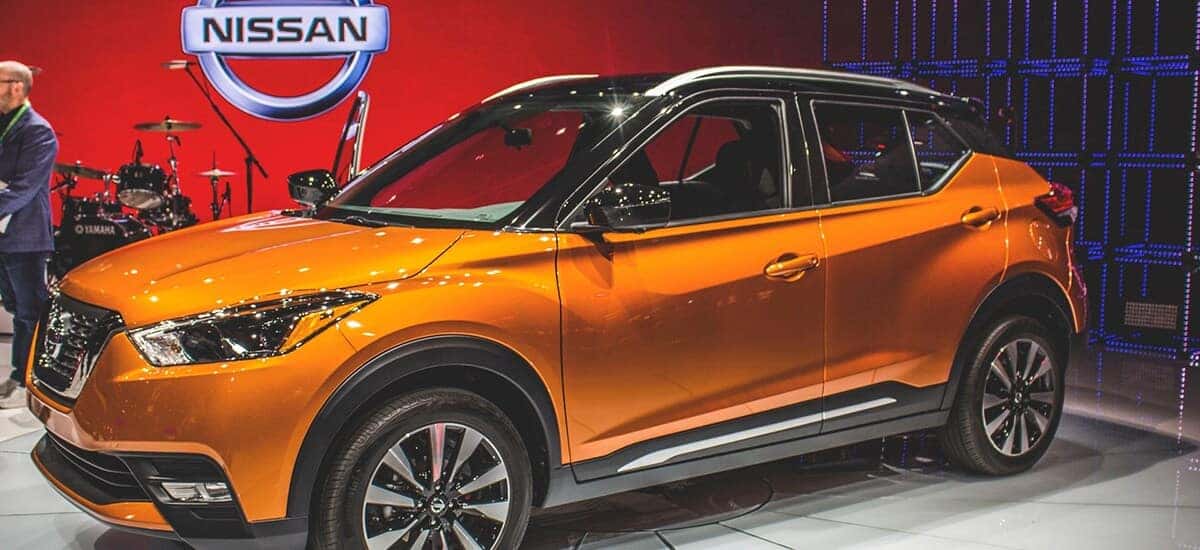 The price of the 2020 Nissan Kicks model was officially made public and it turns out that it's really going to shake up the subcompact crossover segment. A worthy opponent, the 2020 Nissan Kicks has a starting MSRP of $18,870 (plus a destination fee of $,1095). The base trim, the Kicks S, includes plenty of highly-coveted features, including Nissan's Safety Shield 360 suite of advanced safety features. Each and every single 2020 Kicks model benefits from the features — quite an impressive feat when compared to plenty of other crossovers that only offer advanced safety features in high-tier trims.
Buyers interested in the 2020 Nissan Kicks will be glad to learn that Nissan's Safety Shield 360 includes features such as blind-spot alert, lane-departure warning, automatic emergency braking, and rear automatic braking. All of these safety measures come standard. On the high-tier trims, such as the SV and SR trims, buyers can upgrade to the brand's Rear Door Alert, a technology feature that reminds drivers to check their back seat for occupants upon exiting their vehicles. Distinctive honks work as the safety alert and act as a deterrent to forgetting children or pets in the vehicle, especially during the hot summer months.
Besides all of these safety features, the 2020 Kicks offers plenty of other features. There's a 1.6-liter inline-four engine that powers the subcompact crossover with 122 horsepower and 114 lb-ft of torque. Power flows to a continuously variable transmission (CVT), making the driving and handling smooth. The 2020 Nissan Kicks is available with front-wheel-drive only.
Buyers interested in what technology features the 2020 Nissan Kicks offers will be glad to learn that the crossover includes a 7-inch infotainment touchscreen display. Popular features such as Apple CarPlay and Google Android Auto capabilities are available beginning on the SV trim and on. Other additional features include heated seats and a premium Bose sound system, both part of the $1,000 Premium Package that's available to the SR trim and beyond.
Nissan also offers buyers the option to personalize not only the interior but the exterior design as well that lets them stand out from the pack. The Kicks Color Studio lets potential buyers mix and match exterior colors, while the interior offers plenty of choices ranging from materials, to stitching patterns and more. There's also plenty of other accents and finishers for buyers to choose from. A big personalization first? The 2020 Nissan kicks offers a class-exclusive Bose Personal Plus Audio System that's equipped with UltraNearfield speakers built right into the headrest. The 2020 Nissan Kicks is engineered with the driver and occupants in mind.
Ready to get behind the wheel of a 2020 Nissan Kicks? Visit us at Nissan Ellicott City near Baltimore and let us help you find the crossover that best suits you. Schedule your test drive today! Follow us on Nissan Ellicott social media to stay up to date with the latest Nissan news as the brand gears up the next phase of its planned revamp.
Photo Source/Copyright: Nissan
Source: Nissan Ellicott City