2020 Nissan Sentra Was Made To Please the Customers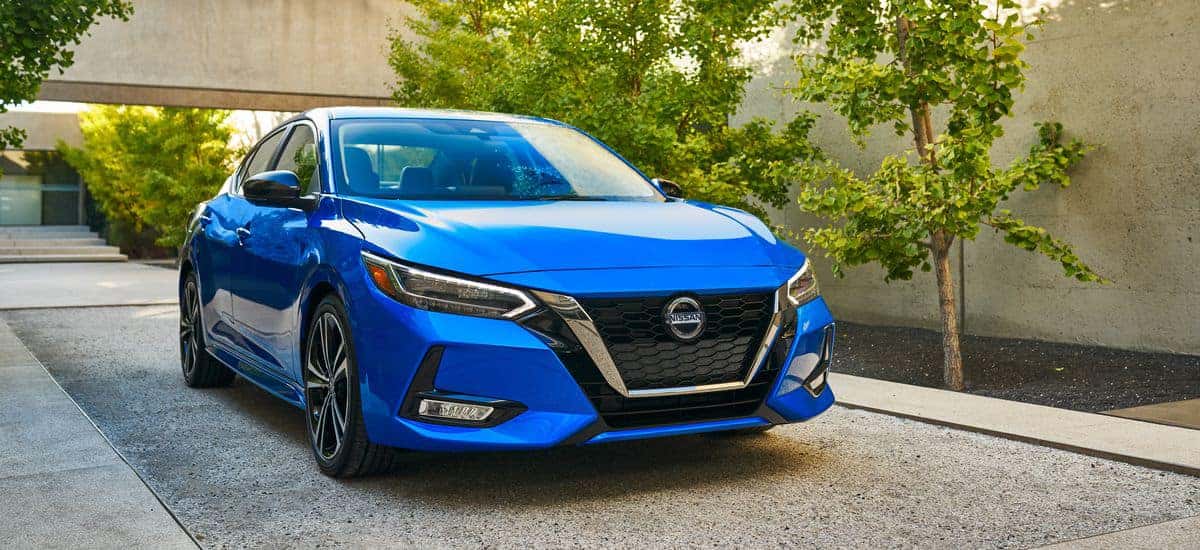 Photo Credit: Nissan
We are big fans of the all-new Sentra. In the 37-year history of the Nissan Sentra, its never looked quite like this. Taking a bit of design from the Nissan Maxima and Altima, it became its own version. The all-new Nissan Sentra has been built to ride 2.2 inches lower with a 2.4-inch wider track and is a bit longer than the outgoing model. This was done all with purpose as the Nissan engineering team looked to help make the Sentra gain a much better performance feel for drivers. 
"We made close to a dozen trips to Angeles Crest Highway during development," he says. "We put a lot of the focus on handling and steering feel. This new Bosch system really opened up some boundaries for us. From a steering perspective, we went after the VW Golf because that car is recognized in the industry for excellent steering," -Nissan Vehicle Program Development manager Stephen Soley.
All-New Sentra Overview
Nissan focused its energies to make the Sentra better on the road. A new-generation system gave them wider adjustability by creating the optimal front-to-rear suspension balance. The enhancements are apparent to those who owned previous Sentra models. Improved steering and suspension calibration has changed the dynamics of the handling on each trim level across the three Sentra trim; S, SV and SR. The S has 16-inch tires, the SV has 17-inch tires, followed by the top-trim, SR, that adds 18-inch tires. With solid traction, owners can feel confident in the Sentra. 
Sentra Adds Greater Horsepower + Safety Upgrades
Nissan removed the 1.8-Liter engine to add in a new 2.0-Liter engine that has 149 horsepower with 146 lb-ft of torque. That is a boost of 20 percent improvement in power and a 17 percent increase in torque and Nissan added a CVT with a sport mode to the powertrain. The result is good for 39 highway mpg, a very impressive number. Each trim is provided with Nissan's Safety Shield 360. This is a package that provides safety features ranging from automatic emergency braking with pedestrian detection, blind-spot warning, rear cross-traffic alert, to lane departure warning, and as many as 10 airbags. Customers had wanted to see more features added inside the vehicle and with the 2020 model, they were granted their wish. 
Nissan Increases Interior Appeal
From the jump, the 2020 Nissan Sentra was made with solid interior upgrades. Even in the base trim, owners will have an 8-inch infotainment screen, standard Apple Carplay and Android Auto, dual-zone climate control, and intelligent cruise control. Available features, standard in the SR trim, include LED headlamps, a rear spoiler, an upgraded grill, quilted leather heated power seats and Nissan's intelligent around view monitor to assist drivers. The 2020 Sentra starts at $19,999 MSRP (Plus destination fee) and we have them ready for our customers to buy online today. Curious to find out what driving one feels like?
Drive New Nissan Vehicles Like the Sentra Now
Even during these uncertain times, we are here to help our customers with their automotive shopping needs. We welcome all our readers to view our new Nissan vehicle inventory. We currently have the new Nissan Sentra available and we're here for you!
We're ready to help with any and all things Nissan for our customers.  Our experienced team is ready to help with online sales and even trade-in offers. Our sales team is friendly and ready to assist with all buying, leasing offers, even now, thanks to our online capabilities.
Still dealing with trouble in your current ride and want repairs or maintenance? Allow us to get your vehicle back on the road quickly, just by making a fast online service appointment. We can assist with nearly any service needs our customers might have. We look forward to making a wonderful automotive shopping experience at Nissan Ellicott City!