2021 Nissan Kicks Debuts With Self-Charging e-Power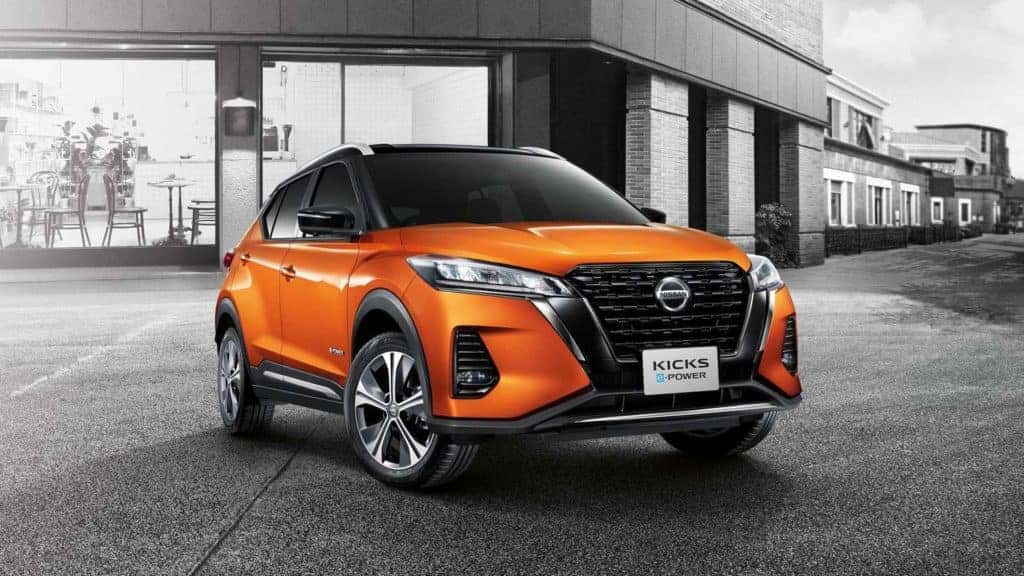 Although the Nissan Kicks initially debuted in 2016, the subcompact crossover didn't make its way stateside until at least a year after that. Designed to help effectively phase out the quirky Juke from the U.S. market, the Nissan Kicks is already poised for a style update. We have no official word from the automaker, but the 2021 Nissan Kicks that just debuted in Thailand is our first look at what could be the redesigned model headed to the U.S. market. 
The new Kicks design isn't hogging all the attention, it turns out that the biggest news is that the Kicks will feature Nissan's all-new e-Power system. The new powertrain debuted on the Kicks for the Thai market — the first to produce an e-Power vehicle outside of Nissan's home market in Japan. Basically an electric vehicle, the Nissan Kicks e-Power features an exclusive EM57 electric motor that motivates the front wheels with 127 horsepower and 192 lb-ft of torque. The energy required to power the electric motor comes from a 1.57 kWh lithium-ion battery pack. Here's where things differ from traditional electric vehicles and hybrids — there's no need to plug the vehicle in.
 Instead of a traditional recharge process that relies on standard wall outlets and such, the motor's battery pack is recharged via a 1.2-liter, three-cylinder combustion engine that makes up to 79 horsepower. In short, the Nissan Kicks e-Power is essentially a self-charging electric vehicle that needs refueling from time to time. While the powertrain constitutes Nissan's biggest change for its Kicks models, there are other aesthetic updates with a restyled front fascia, a lower bumper, a larger V-Motion grille, and fog lamp casings. 
For the time being it's still uncertain if the Kicks e-Power will make its way to the U.S. eventually. There haven't been any reports about it, but experts indicate that Nissan has plans to focus most of its firepower on the U.S. market to improve their overall standing. The Thai-made Kicks e-Power will be making its way to Latin America first according to official plans. As always, we'll make sure to stay up to date with any ongoing developments.
Whether the e-Power Kicks arrives in the U.S. or not remains to be seen, but any other changes and redesigns of the model are sure to take hold across the entire Kicks lineup. Be sure to visit us at Nissan Ellicott City to discover one of Nissan's most innovative crossovers to date. Check out our Nissan Kicks inventory and schedule your test drive today. If you're looking for something bigger, there's always the Nissan Rogue and Nissan Pathfinder models as well. Follow us on Nissan Ellicott City social media for up-to-the-minute Nissan news and offers.
Photo Source/Copyright: Nissan