2021 Nissan Pathfinder May Gain a New Nine-Speed Automatic Transmission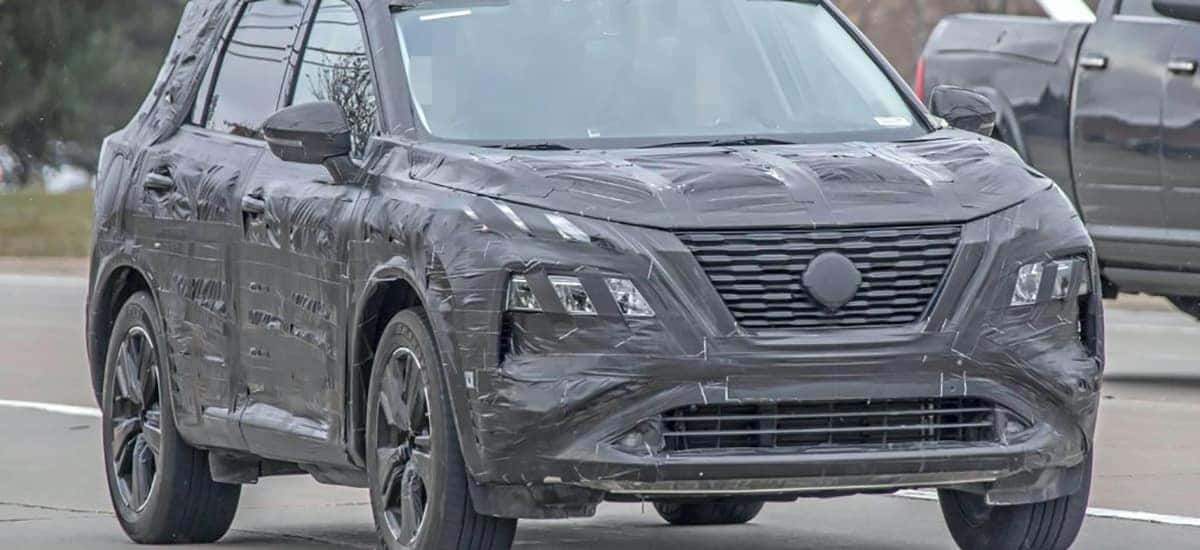 Photo Credit: CarScoops
The upcoming 2021 Nissan Pathfinder is going to see some changes and upgrades. The latest rumor regarding the popular large-size SUV is the addition of a nine-speed automatic transmission. Last month in April 2020, Carscoops reported this change, but the added nine-speed gearbox will not be added to the new 2021 Nissan Frontier. Nissan has been stepping up its game to redefine what their brand offers customers. Just take a look at the upcoming Nissan vehicles that are set to make their run later in 2020 and beyond. With the addition of a nine-speed automatic transmission, Nissan could be moving on from the clunky CVT transmission to offer a smoother drive. While the CVT offers solid fuel efficiency, we're certain Nissan would only do this if the outcome offers better rewards for drivers. Let's break down the current model Pathfinder with the upgrades we've discovered may come soon to the popular Nissan SUV. 
Engine Upgrades To Nissan Pathfinder
The outgoing 2020 Nissan Pathfinder offered perks that included good fuel economy with a 27 highway mpg rating and solid strength with its 6,000-pound towing capacity. It's standard 284 horsepower and 259 lb-ft of torque has been kept with its 3.5-Liter V6 engine in the 2021 Pathfinder. However, the 2021 model year will possibly see the addition of a 2.0-Liter turbocharged four-cylinder to the lineup and a hybrid version at some later date. The 2020 Nissan Altima currently uses the "VC-Turbo" 2.0-Liter engine that produces 236 horsepower and 267 lb-ft of torque using 87 octane gasoline and up to 248 horsepower and 274 lb-ft of torque with 93 octane fuel. 
Nissan Updates the Interior Across the Board
We expect the Nissan Pathfinder to have an even better interior with a new overhaul for the current cabin. The anticipated changes are rumored to include a flat-bottomed steering wheel, redesigned infotainment system that includes hardware and software changes. The addition of Android Auto and Apple CarPlay is expected as well as a new digital instrument and dashboard appearance. The three-row design should stay and the ride should be smoother and offer more for customers to appreciate. 
The new 2021 Nissan Pathfinder might gain some of the changes currently being added to the all-new Nissan Frontier. The Frontier will gain a new styling, body panel changes, LED lighting, and a new gauge cluster as well as a new infotainment system. The changes to Nissan are happening swiftly, as evidenced by the remarkable refresh to the 2020 Nissan Titan and the changes expected across every Nissan vehicle. Curious to see more Nissan vehicles?
We Are Here To Help Our Readers Drive Nissan
For additional information on new Nissan vehicles and pre-owned Nissan vehicles, check out Nissan at Nissan Ellicott City. Let us know on our Nissan Ellicott City social media what you think about the Nissan Rogue and comment on all things automotive. Our dedicated sales team is friendly and ready to assist with all buying, leasing, or trade-in offers right from the safety of your home. 
If your current vehicle has on-going maintenance issues or needs work, please allow us to help return your vehicle to the road healthy, just make a quick online service appointment. We can assist with nearly any service needs you might have. We look forward to making your automotive shopping experience at Nissan Ellicott City a good one!