About Nissan's '23 Z and Some Customizations to Look Into!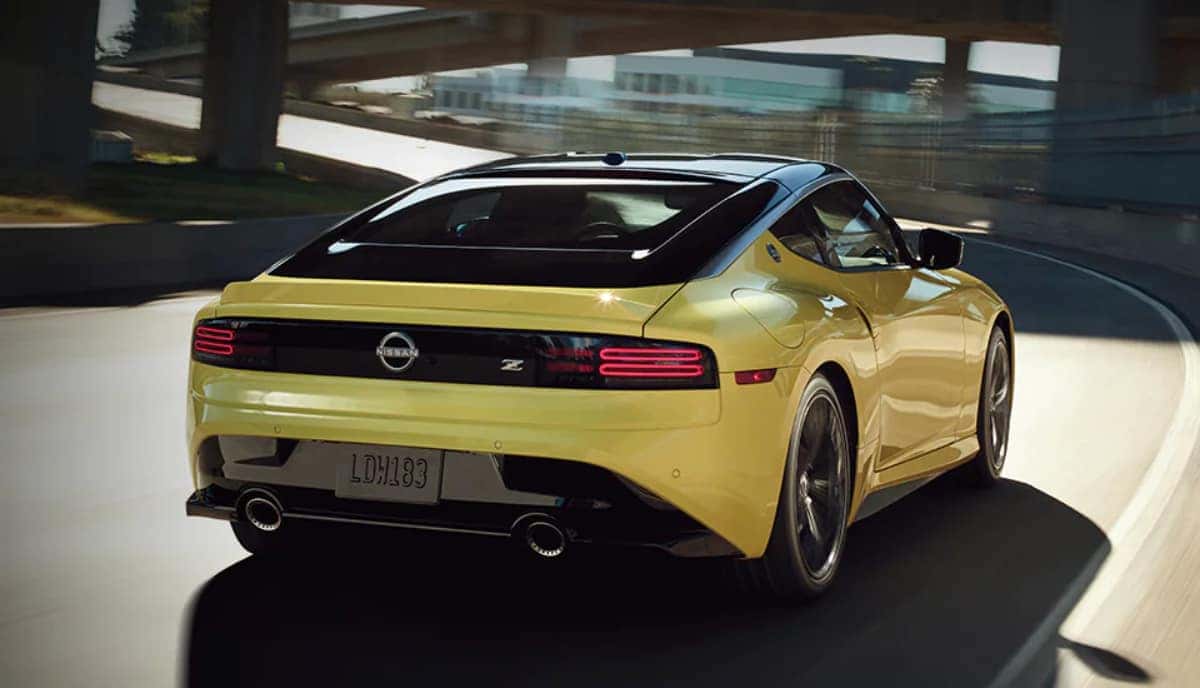 Photo Source: Nissan
 Nissan announced the brand's latest portrayal of one's "attainable dream car" back on May 16, 2022, with the 2023 Nissan Z, and nationwide deliveries will begin this summer for the 2023 model year. When the Nishi-Ku Yokohama-based Japanese automaker describes the 2023 Nissan Z as an attainable dream car, enthusiasts know that the brand is speaking the truth thanks to the myriad of reasons that the Z lives up to that description. The Z is priced from $39,990 to $52,990 (Plus Destination Fee), and the most challenging part about purchasing one is choosing which one fits one's lifestyle best. Available in three trims, the Sport, Performance, and Proto Spec, each is entirely customizable with optional packages that can even be ordered online in the comfort of one's home.
Nissan's Z-Series is coming back to "create a whole new generation of Nissan Z fans," and it will join a sports car heritage that dates back five decades to 1969. The current seventh-generation Nissan Z Series sports car is the successor of the 370Z, and it takes after it as the current Z rides on a revised and modified version of the Nissan 370Z's platform. Only 240 units of the Nissan Z will be available for the U.S market, so being quick to snag one is essential in this case! The '23 Z, as mentioned earlier, is completely customizable and can be built from the comfort of one's home through Nissan's Website. Nissan offers the Z in a variety of two-tone exterior paint colors, interior trims, and accessories.
Two-tone Colorway options include Ikazuchi Yellow TriCoat / Super Black, Passion Red TriCoat / Super Black, Boulder Gray Pearl / Super Black, Seiran Blue TriCoat / Super Black, and Brilliant Silver Metallic / Super Black. Buyers can further customize their Z with the optional dual racing stripe that comes complete with a rear spoiler (which will cost an extra $595), among the many other interior and exterior options for technology (like the customizable 12.3-inch racing-inspired TFT meter and the available 9.0-inch touchscreen display), wheels, and safety. Each '23 Z will be offered the twin-turbocharged 3.0-liter V6 that comes mated with a six-speed manual transmission (an optional nine-speed automatic transmission is also available) to give drivers that powerful 400 horsepower and 350 lb-ft of torque that fans love.
Excited about getting into a new vehicle? We are, too, here at Nissan Ellicott City, where the selection is always wide and the excitement to help our customers is never-ending! Whether you're looking to take a peek at our new vehicle inventory or our quality used vehicles are more your speed, we've got you covered! In need of a refresh on your vehicle to bring it back to life? Our fantastic service team can easily handle that by scheduling an online appointment with our service center! Sit back and relax as our team of professional techs take care of your vehicle.
Whether it's financial help, general questions, any vehicle needs, or suggestions on more manageable payments for your vehicle, we're always here to help at any moment! Stop by today and see what we can do for you right now!