Before the Summer Road Trip, Do This One Thing!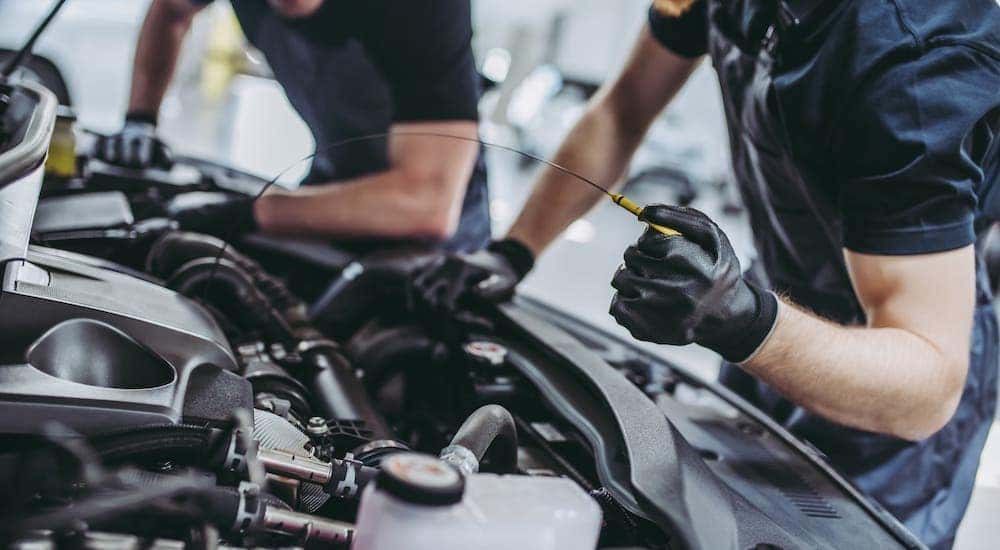 Some drivers will wait too long to get their vehicle prepared for their long summer vacation roadtrips. There might not be a more important task for vehicle owners than securing their engine oil is replenished and clean. Dirty engine oil can eventually lead to harming the vehicle in multiple ways. The motor can become impaired with reduced fuel efficiency. The oil filter will carry dirty oil that has to be replaced as well with an oil change. Noticing the cues is very important to secure the well-being of a vehicle for the vehicle's life. The cost to replace an engine is exceptionally high, so of course, the most cost-effective way to keep a vehicle running sufficiently is to regularly go for oil-changes. Roughly 3-4 oil changes are needed through any given year for most drivers, depending on their vehicle usage and miles driven; the figure will alter also based on the type of oil a driver has and drives. 

"Oil degrades over time. The longer it sits, the less viscous it becomes and thus, the less effective it will be at keeping various engine components properly lubricated," according to Popular Mechanics magazine. 
Look To Replace the Oil, Before the Oil Is Gone

Assiduousness goes a long way as waste and glop fill the insides of a vehicle rather fast. The market research business J. D. Power has reported that more so than any other vehicle part, the oil filter and engine oil should be changed more frequently than any other item inside a vehicle. The color of the oil is the first item a driver can note when inspecting their oil themself. Keeping a vehicle secure is one important aspect of driving, though vehicles are growing to be as secure as they have ever been. For drivers that have caught their vehicle is not operating as smoothly or if they are sensing oil in the cabin, they should think of replacing their oil and ensure there isn't an oil leak. A smokier exhaust, as well as an engine that overheats or acts up, are direct signs for drivers to note and follow up with before any risks can occur. For those that want to start securing a fantastic summer road trip, please come by for an oil change or any automotive essentials with our help right now at Nissan Ellicott City!
Drive Home a Brand New Nissan Vehicles With Our Help
Even during these uncertain times, we are here to help our customers with their automotive shopping needs. We welcome all our readers to view our new Nissan vehicle inventory. We're here for you and our incredible and experienced sales team is here to assist with online sales and even trade-in offers. 
We can also take care of your current vehicle should you need any repairs or maintenance. Allow us to get your vehicle to you quickly, just by making an online service appointment. We can start with nearly any service needs our customers might have. We look forward to making a truly wonderful automotive shopping experience at Nissan Ellicott City!
Don't wait, our experienced service team will inspect any vehicle for common items that can affect fuel efficiency, like tires, brakes, filters, and more. We're glad to help customers and support them save money at the pump while delivering expert servicing for any driver's vehicle needs they carry.