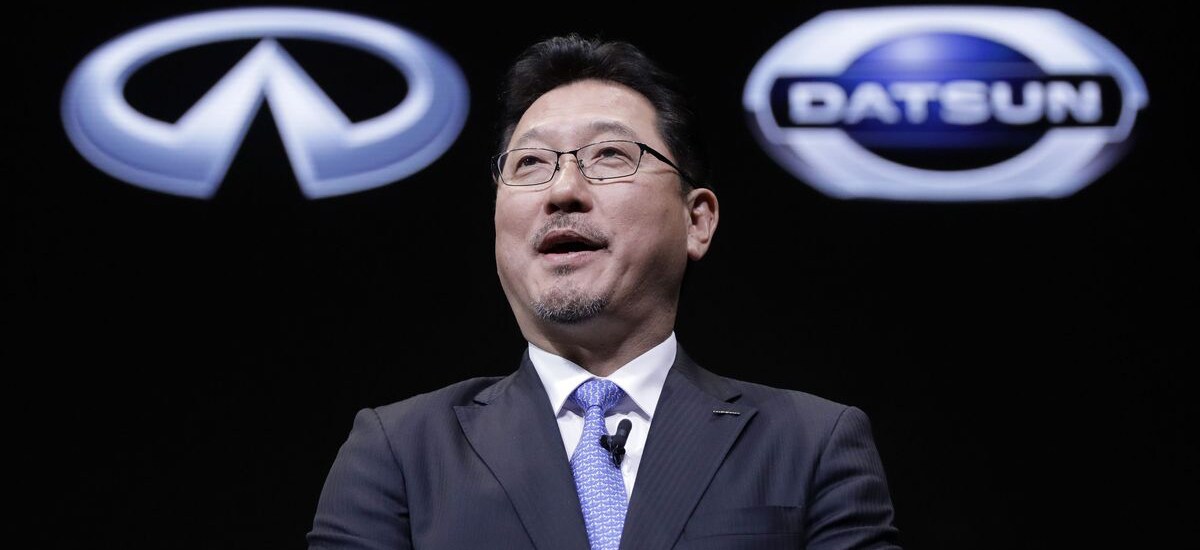 Photo credit: Nissan
Nissan is going to rebuild its business with big changes in 2020. The start of a new decade is a welcome sight for Nissan as 2019 was a disappointing year with two massive executive changes. Japan's Nissan has to work on filling the role of Vice CEO after the news broke before Christmas Day, Jun Seki, the current Nissan Vice Chief Operating Offer is leaving to become the president of Nidec Corp, a Kyoto-based manufacturer. Seki was considered an option for CEO before being passed over, but his career spanned over three decades (since 1986) at Nissan. Seki was instrumental to the relationship with French automaker Renault, a partner with Nissan. Nissan has named Hideyuki Sakamoto as Seki's replacement. While Nissan did not give a statement, Seki had this to say in regards to his change.
"I love Nissan and I feel bad about leaving the turnaround work unfinished, but I am 58 years old, and this is an offer I could not refuse. It's probably my last chance to lead a company too," Seki remarked.
Bigger and Better Things In 2020
Nissan has created a plan to see a turnaround across the company. For meetings in foreign countries, representatives will go from several employees to just one representative. This plan has been slowly implemented since April 2019, with the goal to gather up a cumulative amount of around $915 million. Nissan will be having more video conferences rather than expensive dinners with business partners. Nissan isn't in bad shape but is looking to curb unnecessary spending and help boost profits. The plan to change Nissan globally is a key decision that may help minimize the brand's recent slow down in sales. New vehicles will help lift Nissan and its sales back up early in 2020.
2020 Sentra Nears Debut
The upcoming year is going to see the introduction of a new Sentra with the eighth-generation debuting. A new engine and revamped appearance will help the compact car attract buyers. The Sentra will ride on an all-new platform and the 2.0-Liter naturally aspirated, direct-injected inline engine is taken from the Nissan Rogue and will add greater acceleration to the Sentra. For those interested in driving Nissan, we know the one place to start 2020 off right. We're ready to help at Nissan Ellicott City!
Find Out More About Nissan and Drive Nissan In 2020
The holiday season is upon us! For our customers that want to start the new year in a brand new Nissan, check us out at Nissan Ellicott City. Start a conversation with us on social media and tell us what you think about us or any of our newest Nissan vehicles. We're thrilled to help any of our customers get into a brand new Nissan.
Thinking about making any repairs or getting work done on your current vehicle,
make an online appointment,
we can help with nearly any service needs our customers should have. We look forward to making your experience a fantastic one. Come over today to Nissan Ellicott City and we'll be thrilled to see you drive home a new or pre-owned Nissan from us!