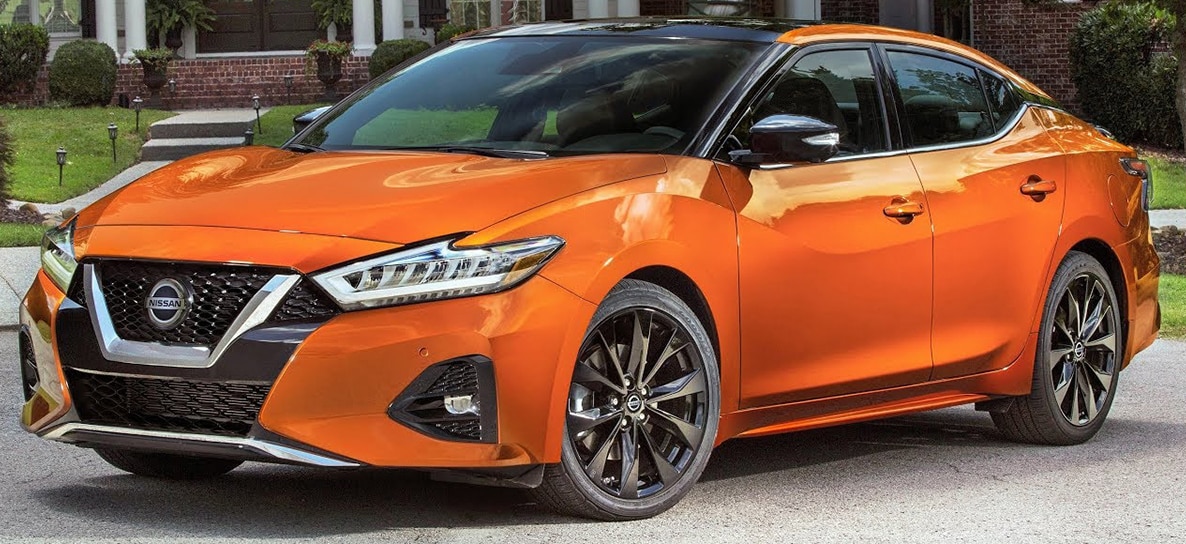 While some automakers have shied away from building sedans, Nissan is happy to cater to its growing sedan audience. The Nissan Maxima is currently one of the vehicles enjoying all the perks of creating a solid effort that affords drivers a fast, comfortable and technology-filled sedan. The 2019 and 2020 Nissan Maxima are both rated "Superior" rating from the Insurance Institue for Highway Safety (IIHS) for front crash prevention systems in mid-size sedans. Nissan also offers new features that enhance safety for passengers and drivers alike with Automatic Emergency Braking with Pedestrian Detection, among others.
Technology Helps the Maxima Remain Untouched
Nissan has included strong powertrains in their Maxima sedan, including a sporty 300-horsepower 3.5-Liter naturally aspirated V6 engine that also saves fuel with its CVT transmission. Nissan is up-to-date with its high-tech, but perhaps the best thing about its technology is all the newest safety features that are included in the Nissan Maxima. Regarding the testing set up by the IIHS includes three different driving tests that test vehicles at various speeds. At least two speeds of each are performed and the result is made after six possible outcomes are measured. The 2020 Nissan Maxima was the only vehicle tested this year that completely avoid an obstacle placed in the way in every test measuring its technology. That finding was particularly impressive to the IIHS and its president.
"Carmakers often roll out these kinds of advanced systems in more expensive luxury lines or as expensive options, so the superior performance of the standard systems on the more mainstream Maxima is noteworthy," said IIHS President David Harkey.
Nissan Believes Safety Is Key
Nissan knows customers pay attention more so than ever to safety results and awards. While the shift to larger vehicles is in some part due to their safety (being a larger vehicle compared to a smaller ride) and technology. The Nissan Maxima is reminding consumers everywhere that some companies are supplying high-quality safety to match elegant designs and a strong powertrain in a sedan. The Maxima supplies Automatic Emergency Braking as well as camera-based technology that can slow down a vehicle and alert the driver if anything is ahead that could cause the vehicle to be struck. The starting price for the new 2020 Nissan Maxima is only $34,250 MSRP (Plus destination fee). Wondering what it's like to drive a Nissan Maxima?
"The well-being of those inside our cars is just as important as the well-being of those outside our vehicles. AEB with Pedestrian Detection is announced as standard or available on 10 Nissan vehicles for the 2020 model year, and we're working on expanding the technology further as quickly as possible," remarked Rob Warren, director, and chief marketing manager, Nissan North America.
Find Out More About Nissan and Drive New Nissan Today
For any interest in any new Nissan vehicles, we're passionate about all things Nissan at Nissan Ellicott City. Let us know on social media what you think about our team or any of our latest Nissan vehicles. We're excited to help any of our customers get into a brand new Nissan. We also have a wide collection of quality pre-owned vehicles. We're happy to help with any buying and leasing needs of our customers.
For any service needs, make an online appointment, we can help with nearly any service needs our customers should have. We look forward to making your experience at Nissan Ellicott City a fantastic one. See you soon at Nissan Ellicott City!