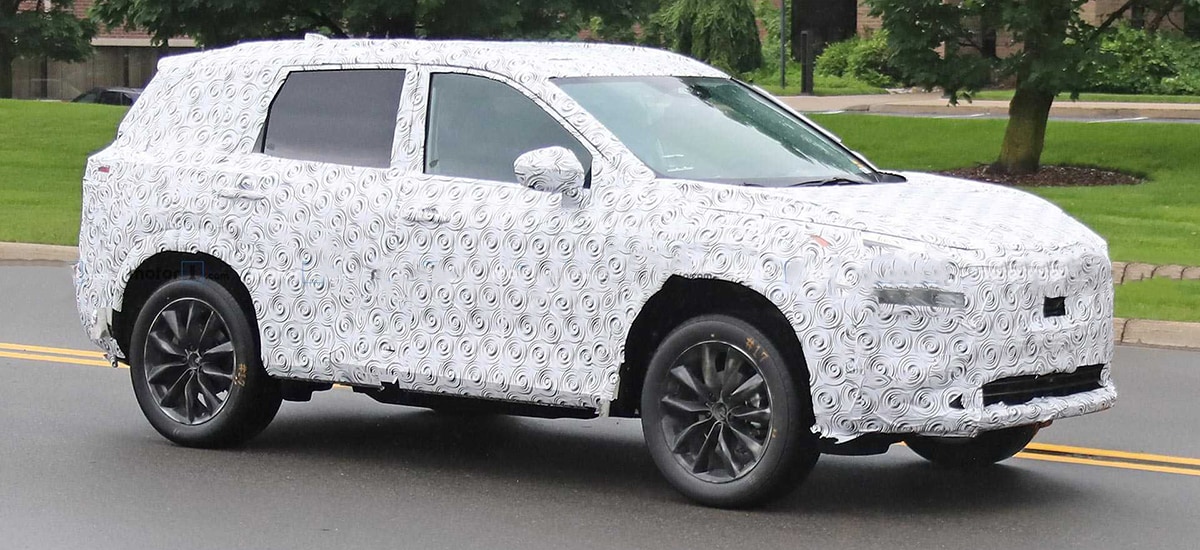 Photo credit: Motor1
Many eyes might have caught the appearance of the new 2020 Nissan Sentra, but we've also looked out for the new generation Rogue to appear. We've caught flashes of the Rogue on test-drives while covered up, but we have found new reports that have brought us new intel. The Nissan crossover will have a new front and grille appearance. The larger lamps on the corner seem to be noticeable and the sharp-edged taillights are now wrapped around the side of the body. Considering the reports have mentioned the debut is still some ways off, we expect the new-generation Rogue to officially debut in 2020 as apart of the 2021 Nissan model year line-up. Let us share what else we can expect regarding this popular Nissan crossover.
What We Know About the 2021 Nissan Rogue
A digital instrument cluster and larger infotainment center console are expected to be added to the Nissan Rogue. Spy shots have proven this to be a strong possibility, A shift-by-wire gearshift can be found on the console along with HVAC controls now having their own electronic display. One item we can not be sure has been upgraded are the powertrains. With any new-generation vehicle, usually, the vehicle receives significant upgrades with the engines as well as appearance. We know the appearance has changed and new amenities have been added, as expected. Some reports expect the Nissan Rogue crossover to gain a stronger engine, like a 2.5-Liter four-cylinder that is currently inside the 2019 Nissan Altima. The interior will most likely see a new drivers and passenger windows, larger than the previous generation Rogue. The current model is a refresh from the 2017 model year, but soon enough we can expect this next-generation Rogue to hit the road.
Expected Debut of the Next-Generation Nissan Rogue
Nissan isn't revealing when this next-generation Rogue will officially be ready but look for auto shows in 2020 to have this vehicle. The 2021 model year sounds like the plan currently as the 2019 Los Angeles Auto Show did not bring out this new Nissan product. For those who are looking to get into the latest Nissan vehicles, we can help get them going when they come to visit us at Nissan Ellicott City. Thinking about test-driving one? Look no further than Nissan Ellicott City. We can't wait to help our readers find what they want!
Drive the Nissan You Want With Our Help
Rush to Nissan Ellicott City and discover our newest Nissan vehicles. We have it ready to go for our customers. Don't stress about the buying process, we make it simple to handle all sales with a professional and friendly sales team. We're able to handle all selling, buying and leasing options for our guests. Thinking of going forward with repairs on your current vehicle?
Let us handle those repairs with timely service at our service center. With a simple
online service appointment
, we will be able to begin getting ahead on a resolution towards resolving your automotive needs. Contact us today at 410-465-5550 for any sales inquiries, 877-442-4924 for all things service-related. We hope to help you soon at
Nissan Ellicott City
!