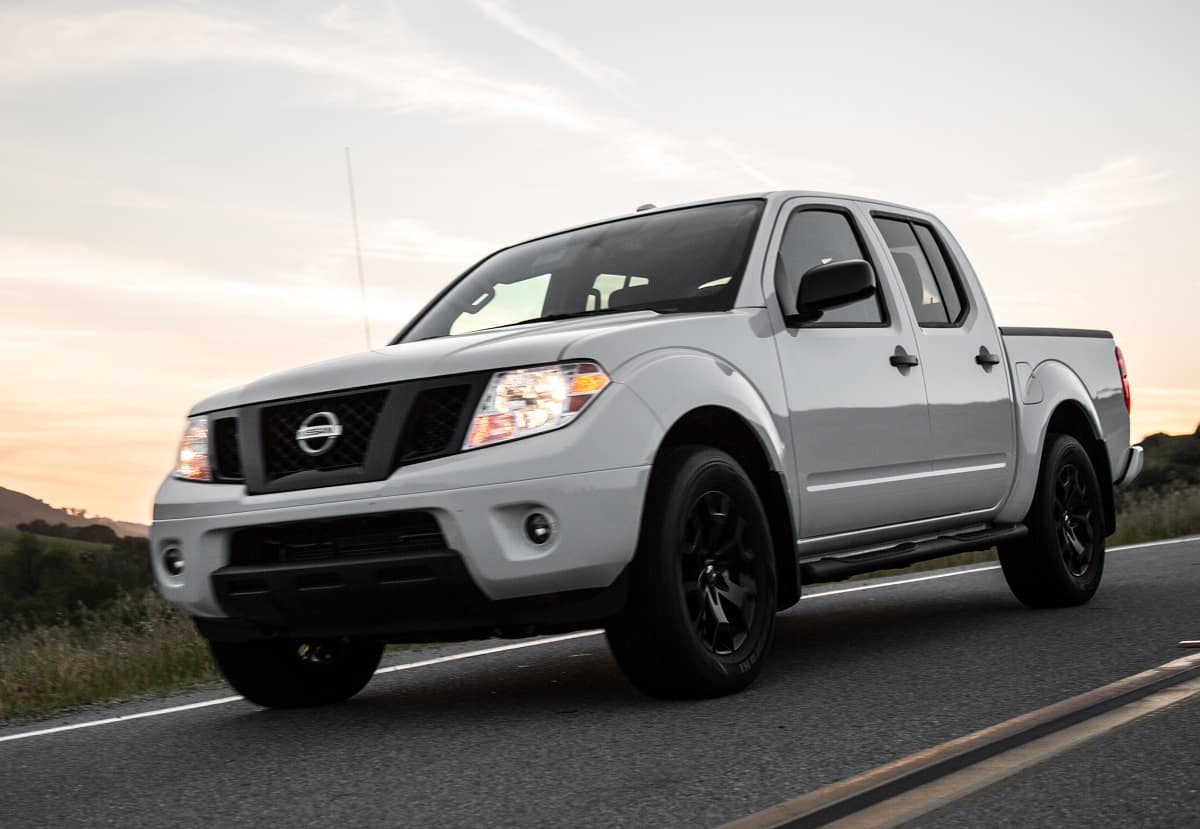 Despite the Frontier model not receiving any updates since the 2005 model year, it's still a more popular model than the Honda Ridgeline and GMC Canyon in the United States. Nissan is promising that there'll be a new Frontier come 2020 and referred to it as a "home run" in a prepared statement by the company's Vice President of Global and Japan product planning, Ivan Espinosa. The truck will keep its "same basic platform" according to Motor Trend, but changes will include an updated chassis along with other electrical architecture overhauls to be able to better compete with rivals in the segment. Expect to find a slew of modern safety and connectivity technologies in the next-generation Frontier.
Espinosa also mentioned there'll be an upgraded powertrain, possibly a new V6 that's in the works according to Motor Trend. The new powertrain will be paired either with a revised six-speed manual transmission or a newly-developed seven-speed transmission -- buyer's choice! A hybrid variant won't be available from the start, but Espinosa did state that it's a likely possibility that Nissan will consider an electrified version in the near future. Customer demand will help the automaker reach a decision.
No other information is available at the time regarding the 2021 Frontier, but Nissan is looking to evoke the "spirituality of adventure" according to Nissan's Global Vice President of Design, Alfonso Albaisa. Albaisa described the upcoming Frontier's appearance as "strong" thanks to a revolutionary design approach when compared to the existing generation.
An automotive insider assured Automotive News that the upcoming Frontier is "still looks like something a truck guy would want." Additionally, the source told Automotive News that Nissan is not likely to switch to new underpinnings, instead opting to refresh the existing F-Alpha platform. Audiences will likely get a glimpse of the new Frontier at a major auto show in the U.S., likely in June at NAIAS in Detroit.
Explore the existing Nissan Frontier inventory near Baltimore at Nissan Ellicott City. One of our knowledgeable experts will be happy to help with any questions you may have, schedule your test drive today! Follow Nissan Ellicott City on social media to stay up to date as the brand debuts new-and-improved vehicles in the upcoming months.
Photo Source/Copyright: Nissan