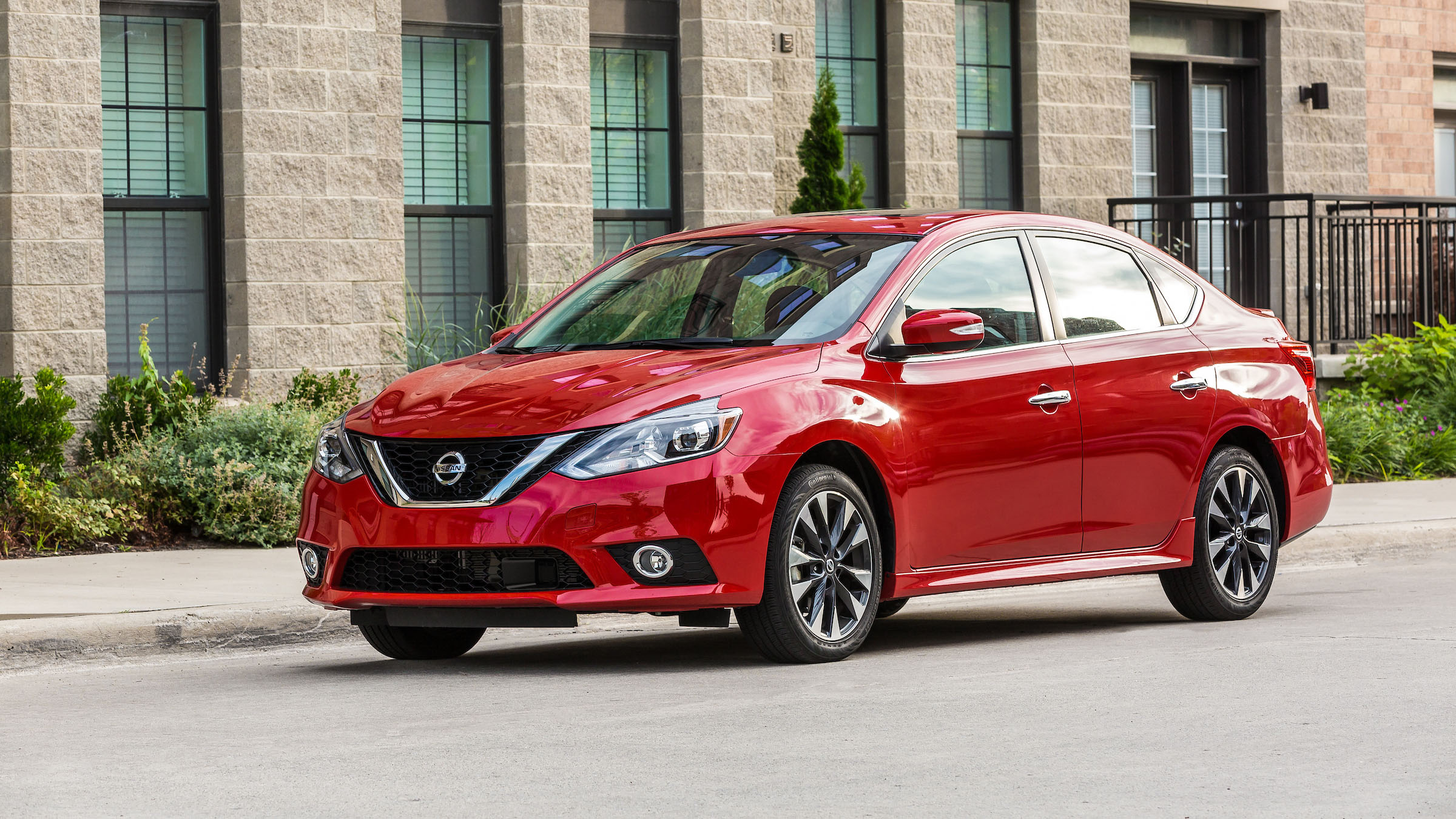 Good news! Nissan appears to be ready to launch an updated generation of its Sentra model. Earlier this year (2019), Nissan gave automotive industry experts a tease of the next-generation Sylphy model -- the Chinese variant of the Sentra. Later on during the year, spy photographers spotted a lightly-camouflaged Nissan Sentra out for testing. One thing spy photographers spotted that is seemingly a surprise? There seemed to be a six-speed manual gearbox, but that may no longer be the case. Recently, a report from Cars Direct suggests that the manual transmission will no longer be an option when the next-generation Sentra is available in the U.S. Cars Direct is citing an early order guide as its source for this information.
According to Cars Direct, there's only one powertrain option listed as available for the upcoming Sentra. A naturally aspirated 2.0-liter four cylinder engine will likely be an option under the hood, and it'll be paired with a continuously variable transmission. There are no other options listed. In the past, options such as a six-speed manual transmission or a 1.6-liter turbocharged engine would also show up on the order guide -- not anymore! Although there's only one engine option now, the 2.0-liter engine is significantly more powerful than the current naturally aspirated 1.8-liter offering that's powering the present Sentra generation. Horsepower will increase from 124-hp to 149-hp, while the lb-ft of torque is now 145, a small improvement compared to the old 125 lb-ft.
It's important to remember this is all conjecture based on a leaked early order guide and nothing is set in stone. The guide could be incomplete or not updated altogether. At the same time, the order guide can be entirely accurate and Nissan will be offering the Sentra stateside with a standard 2.0-liter engine and an automatic transmission. Either way, we're excited to see what Nissan will be bringing to the table, whether it's automatic or manual-equipped. Here's to more spy photos in the near future!
Explore the existing Nissan Sentra inventory near Baltimore at Nissan Ellicott City. One of our knowledgeable experts will be happy to help with any questions you may have, schedule your test drive today! Follow Nissan Ellicott City on social media to stay up to date as the brand debuts new-and-improved vehicles in the upcoming months.
Photo Source/Copyright: Nissan