The 2019 Specialty Equipment Market Association (SEMA) show is officially underway (Nov. 5 - Nov. 8) and Nissan will have four performance models on display. The automaker is bringing a desert-ready Baja-style pickup truck, a fully-accessorized truck, a "street sport" compact crossover, and a ready-for-competition race car. Here are the four models Nissan is showcasing at this year's SEMA:
Nissan Global Time Attack TT 370Z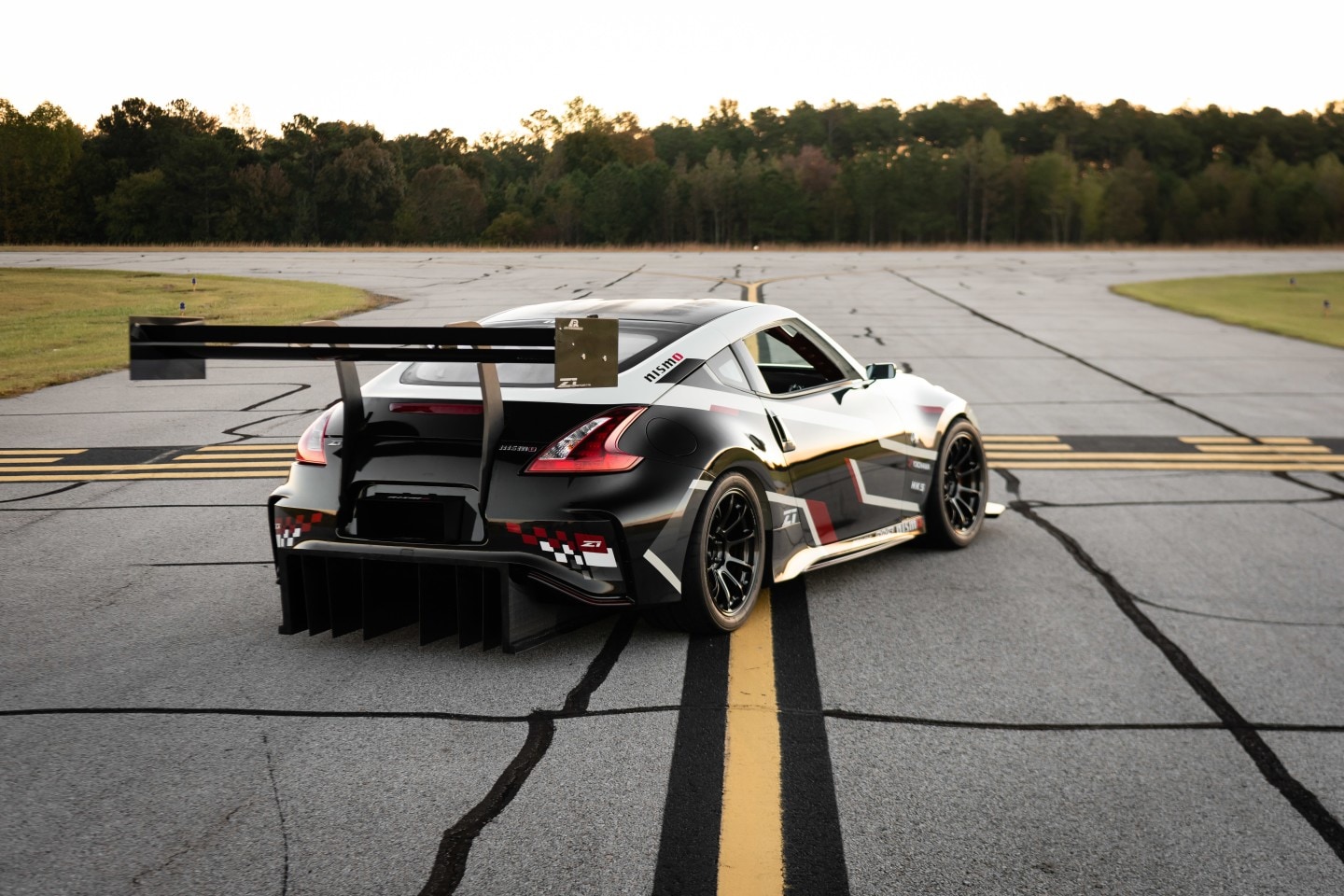 This 750-horsepower beast was made by Z1 Sports of Carrollton, Georgia. In 2020 this model will compete in the Time Attack racing season with cooperation from Nissan's motorsports team. It features a roll cage (per race requirements), a 3D carbon fiber front splitter, sideboards, and a rear diffuser. The powertrain is also revamped, adding turbochargers to the original 3.7-liter V6 engine, along with a Z1 Motorsports exhaust and other fuel management changes. The custom 370Z also features a custom Brembo braking system, multiple cooling systems, and a NISMO radiator all while clad in Yokohama high-performance tread tires.
Frontier Desert Runner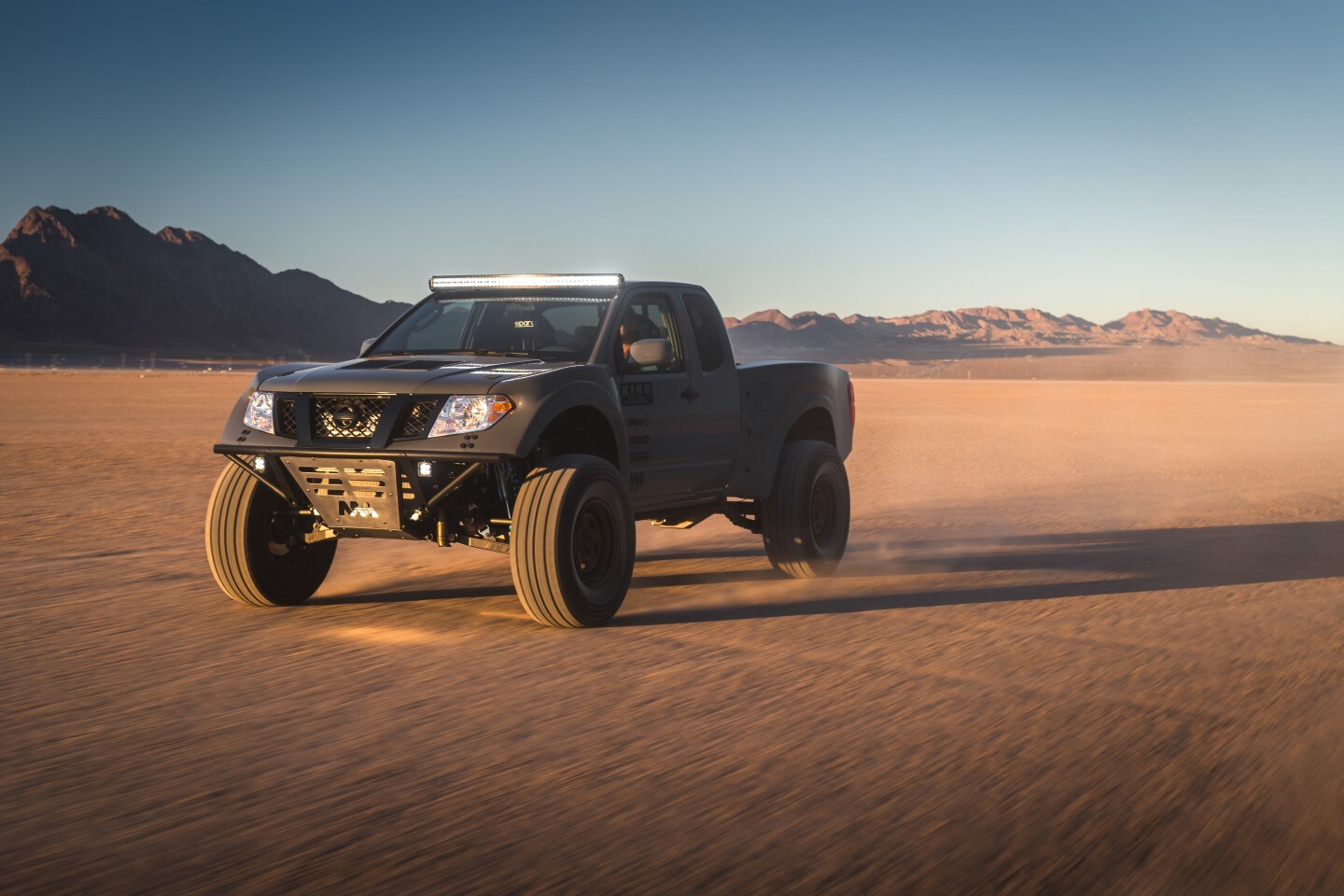 The long-lived pickup truck finally gets a chance to shine at 2019's SEMA show. The Desert Runner Frontier is a one-off design that's fully Baja-ready. While no future production plans appear to be in the works, Nissan did team up with MA Motorsports from Maryland to deliver this year's Desert Runner Frontier. To start, MA Motorsports changed up the engine under the hood, opting for the massive 5.6-liter Endurance V8 instead of the standard 4.0-liter engine. If the size of the upgraded engine wasn't impressive enough, its horsepower figures are sure to impress plenty of the brand's followers — this Baja truck is rated at 600 horsepower and 700 lb-ft of torque.
Nissan Kicks Street Sport Model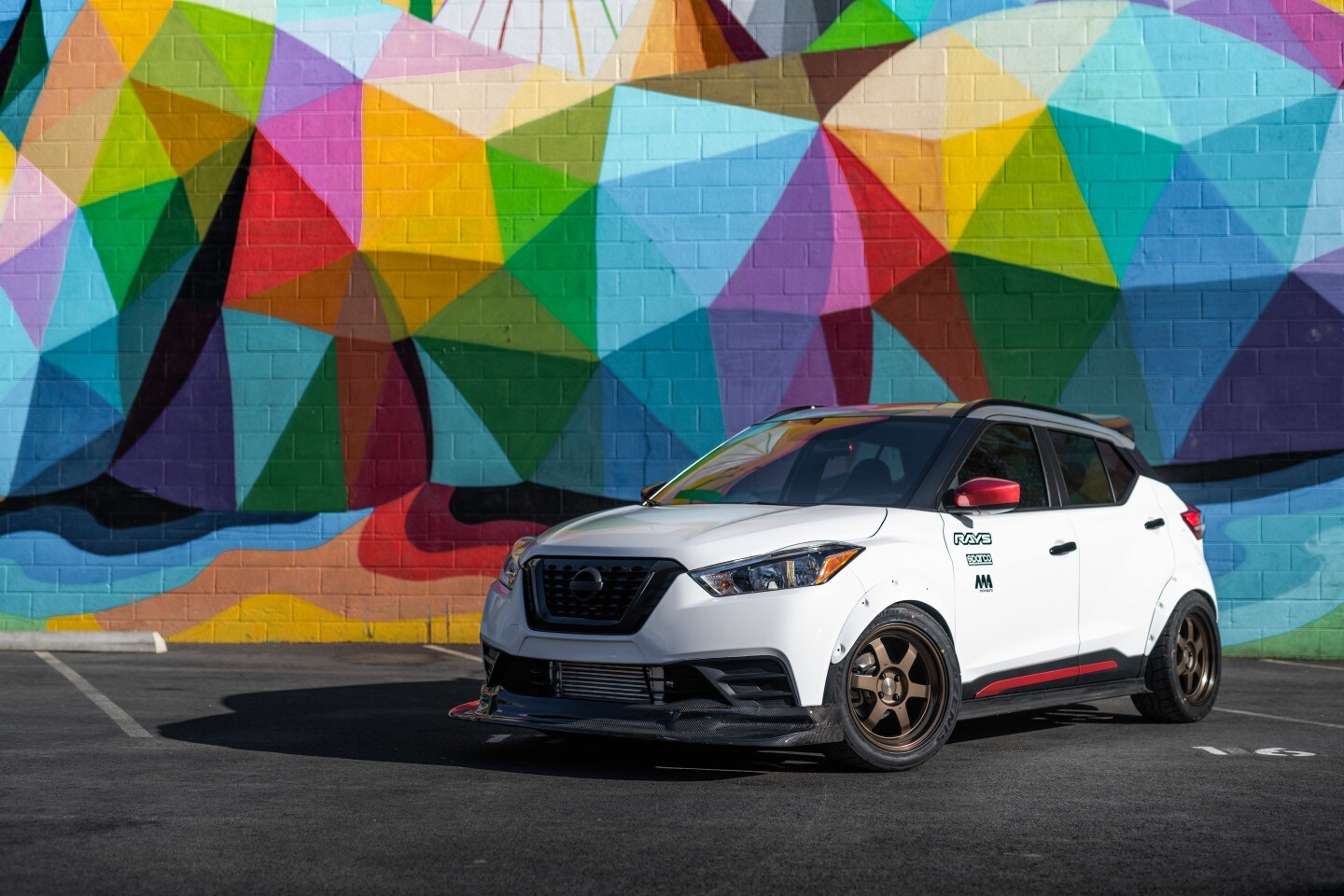 The brand's Kicks model is all the rage right now and Nissan was smart to capitalize on its popularity by bringing a souped-up variant to SEMA. This is yet another collaboration with Maryland-based MA Motorsports that's also relying on custom pieces for an added performance-based appearance. This Nissan Kicks Street Sport model features larger fender flares, bigger wheels and tires, a custom suspension, and a turbocharger from Garrett to beef up the standard 1.6-liter four-cylinder engine. The interior is also customized and features Sparco SPX carbon bucket seating.
Fully-Outfitted Nissan Titan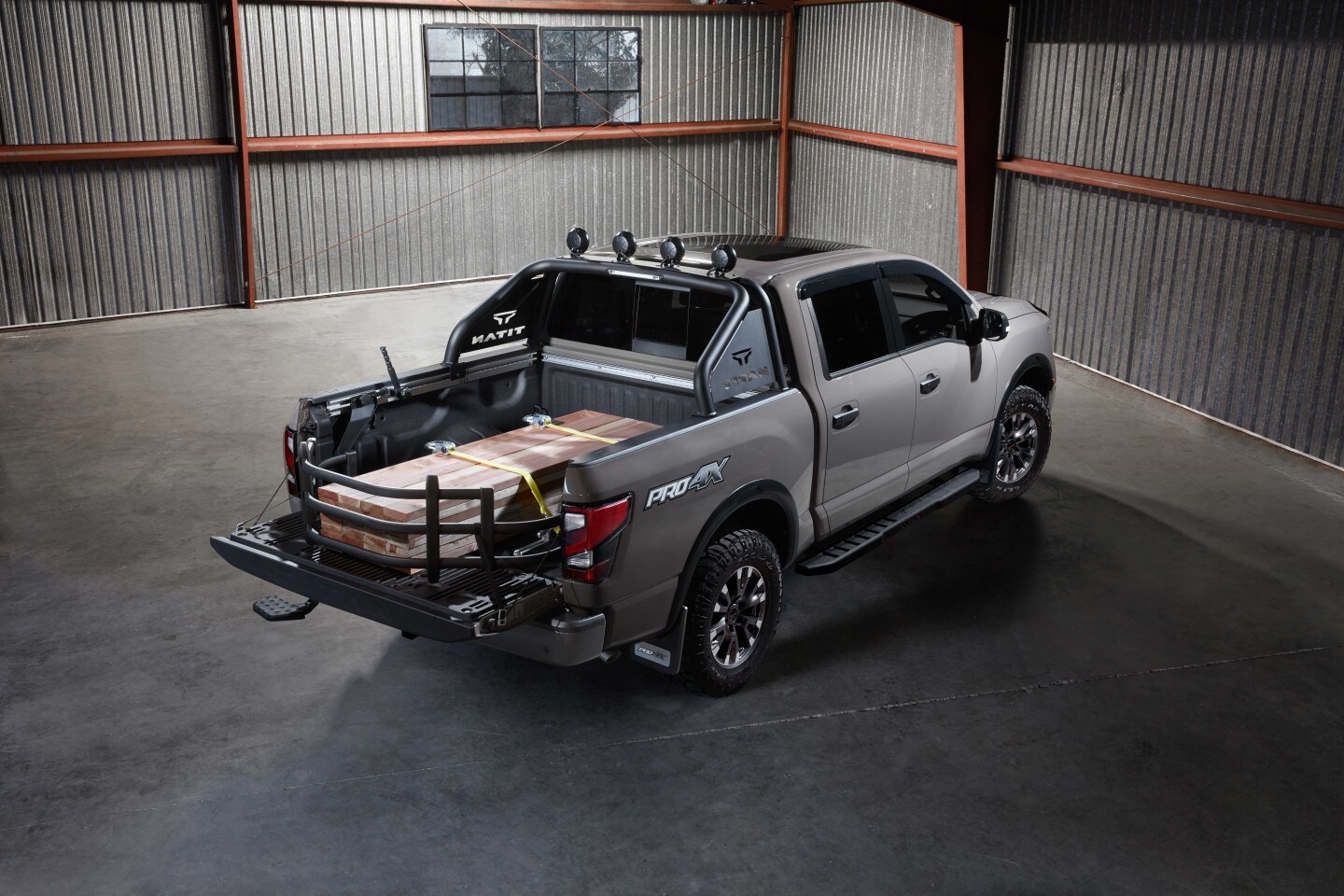 The final vehicle Nissan is showcasing at SEMA is a beefed-up and redesigned Titan pickup truck. This is the brand's only offering at SEMA that can be replicated at home as the accessories are the same ones that consumers can add directly at dealerships. Accessories include: mud flaps, towing kits, added marker lights, a sport bar, a sliding bed extender, and illuminated kick plates.
Looking for your very own Nissan vehicle near Baltimore? Visit Nissan Ellicott City to find your next vehicle, whether it be used or new vehicles, we've got you covered! Follow Nissan Ellicott City on social media to stay up to date with the latest news from this year's SEMA show!
Photo Source/Copyright: New Atlas