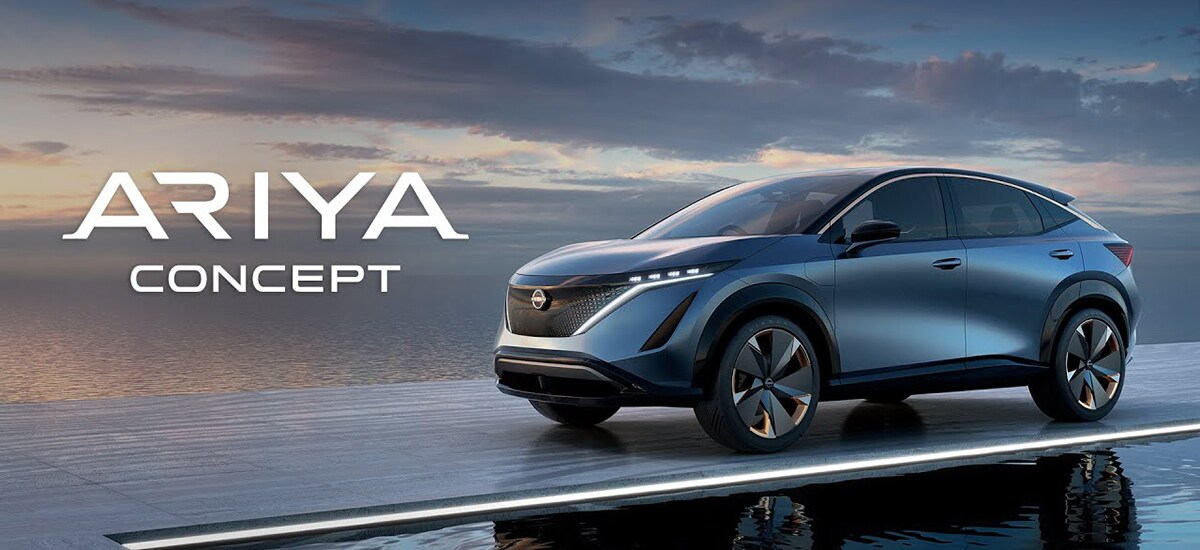 Photo credit: Nissan
Nissan is preparing to introduce its new electric vehicle, the Ariya, at the Tokyo Motor Show which started on October 24th, 2019 and runs through November 4th, 2019 in Tokyo, Japan. The 2019 Nissan Ariya is an electric mid-size crossover that looks sleek and carries a V-shaped front fascia with thinned-out LED headlights. This front looks sharp and is something Nissan took their time fixing together. This long-range EV concept looks like something out of the future, but the future has come sooner than we realize. Nissan couldn't be more proud of their work.
"We replaced the conventional grille with what we call a 'shield'—an expressive piece with innovative 3-D texture within that goes beyond cosmetics, but also as a way to highlight the technology lurking within the vehicle. In this case, it's a radar sensor and other technologies that help the Ariya concept read the road and visualize things the driver can't see," said Alfonso Albaisa, Nissan's senior vice president of global design.
Second Nissan EV Concept Also Set To Debut
Nissan is beginning their new era of design and performance with not only the Ariya concept, but another brand new concept known as the Nissan IMk. Both of these vehicles will incorporate Nissan Intelligent Mobility, the brand's new way of powering these vehicles fit for today's world. The Nissan IMk concept will also have an EV drivetrain in a more compact, agile body and design. Nissan is proud to showcase both of these vehicles right when they are premiering their look for the whole world to witness. The 46th Tokyo Motor Show will have both of these vehicles open for eyes to witness and discover. The designs are set to showcase the huge tech leaps made by Nissan engineers paired with Nissan's autonomous progress.
"These are transformational times for the auto industry, and a new era is opening up for Nissan. We have been among the fastest to develop EVs and highly intelligent driving assistance technologies, and, as shown by our two new concept vehicles, we intend to continue our role as a global pioneer," said Kunio Nakaguro, Nissan's executive vice president of global research and development.
Find Out More About Nissan and Drive New Nissan Today
For those looking for a brand new Nissan vehicle, we take pride in all things Nissan at Nissan Ellicott City. Let us know on social media what you think about any of our latest Nissan vehicles. We're truly happy to help any of our customers get into a brand new Nissan. We also have a wide collection of quality pre-owned vehicles. We're excited to help with any buying and leasing needs of our customers.
Feel free to ask us about how to keep your current vehicle running safely and effectively. For any service needs,
make an online appointment,
we can help with nearly any service needs our customers should have. We look forward to ensuring your experience at Nissan Ellicott City a fantastic one. We can't wait to see you today at Nissan Ellicott City!