Details Revealed Regarding Maxima and Other Nissan Vehicles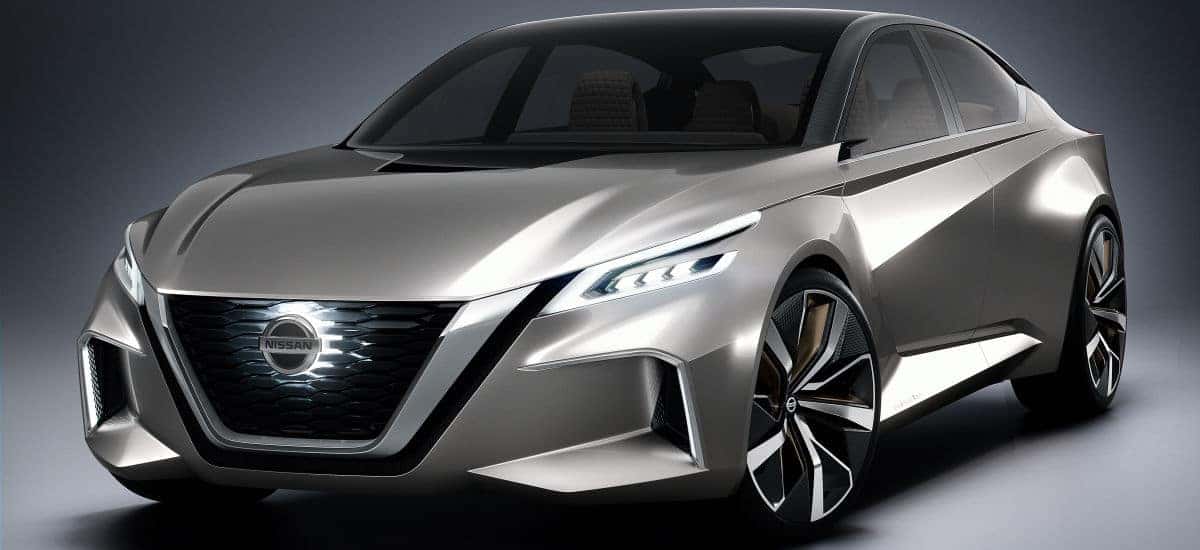 Photo credit: Nissan
Nissan is planning to create a whole new lineup within the next few years. In fact, as much as 70 percent of its vehicle portfolio is expected to change by mid-2021. The automaker will create a new, shorter vehicle generation lifespan that will last three years instead of the current five-year lifespan. This news is based on a recent report from Automotive News that has gathered information about Nissan's plans going forward with various models slated to gain a new EV option. After the Nissan Ariya, an all-new EV, debuts in mid-2021, we expect these updates to take place for the Nissan brand.
Massive Changes Coming To Nissan Lineup
Included with the Nissan lineup changes will be the famed Nissan Maxima sedan. The expectations are for the Maxima to be moved from a gasoline-powered engine into an entirely-electric sedan when the next-generation is made. The Nissan Maxima is expected to be transformed due to lackluster sales performance in the last decade and the thought is the Maxima could become an "elevated sports sedan". The arrival date for this new Maxima is expected in the second half of 2022 if the report is correct.  
Before that move takes place, Nissan is hoping to unveil a successor of the 370Z sports car. Rumored as the 400Z, this Nissan product is fully inspired by the older Z sports cars offering customers a throwback design and a steady 3.0-Liter V6 powertrain. 
Nissan GT-R Is Highly Anticipated Among Shoppers
Meanwhile, the Nissan GT-R is a luxurious high-end sports car that will offer between 565 and 600 horsepower. This vehicle is currently under development and is not expected to debut before 2023. This is one vehicle that may not receive the EV treatment. But other vehicles on the lower end of the Nissan line-up will. The Nissan Versa could see an update or refresh before 2023. The Nissan Sentra is not expected to see any changes until 2023 with a possible mid-cycle refresh being added. 
"We are in the process of massive renewal of our US product lineup," Ashwani Gupta, Nissan COO, recently told Automotive News. 
Nissan SUVs Will See the Earliest Updates
As far as the popular Nissan Murano crossover SUV, an entire update is anticipated for the 2022 model year. The Nissan Pathfinder and Nissan Armada are both going to gain their own update with a new generation expected in 2021 or 2022 at the latest. Nissan intends to offer EV versions of many of these vehicles, but we won't know when they are expected to debut any of these new Nissan EVs. For customers looking to get started in driving home the latest Nissan vehicles, please reach out to us today. 
Drive Home a Brand New Nissan Vehicles With Our Help
Even during these uncertain times, we are here to help our customers with their automotive shopping needs. We welcome all our readers to view our new Nissan vehicle inventory. We're here for you and our incredible and experienced sales team is here to assist with online sales and even trade-in offers. 
We can also take care of your current vehicle should you need any repairs or maintenance. Allow us to get your vehicle to you quickly, just by making an online service appointment. We can start with nearly any service needs our customers might have. We look forward to making a truly wonderful automotive shopping experience at Nissan Ellicott City.