Drive Like Speed Racer In Nissan's New Electric Crossover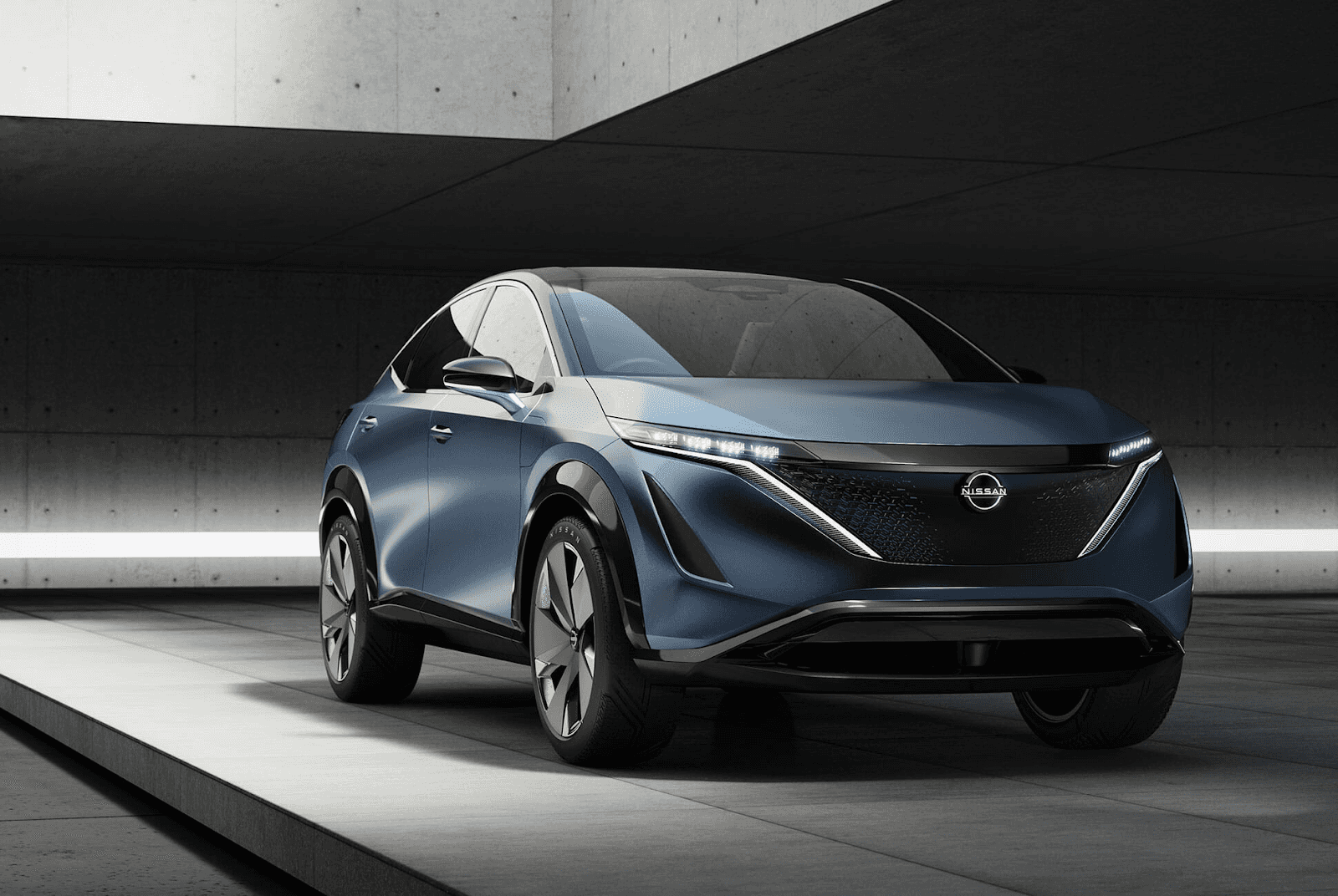 Nissan is currently working on constructing an electric crossover that will be "faster or as fast as a Z car," as announced by Nissan's senior vice president for global design, Alfonso Albaisa speaking to Green Car Reports. Additionally, the eventual manufacturing of the model will include Nissan's new "e-4orce" AWD system. This will give the vehicle sports-car-like body control when accelerating and with handling.
Electric vs. Gasoline Motors
It seems like the Ariya concept has some big shoes to fill as the Nissan 370Z's 0-60 mph time comes around 5.2 seconds. "Electric motors have changed the world because this idea of a pure 0-60 is less a differentiator," said Albaisa. "How you use it, how you deliver it, what it means, and for the supercars, how many laps you can do, that matters."
The concept of EV's becoming these fast-flying cars is not all that surprising.  Although EV's typically don't have as much horsepower as regular vehicles, they don't need a lot since they have such a high amount of torque.
To elaborate a little further. The way that electric motors send power to the wheels is quite different from that of gasoline engines. The differentiating factor is immediate power and torque. A gasoline-powered engine may have 300 horsepower, although that's pretty fast, it's actually just the peak. That number is actually the highest amount of power that the engine can deliver at a certain number of revolutions per minute (RPM), which is usually high on the tachometer.
On the contrary, just like a light bulb, when switching on an electric motor, it doesn't need time to build up power. The peak power of this type of vehicle is always at zero RPMs. The Tesla Roadster, for example, is already at 288 horsepower and 295 lb-ft of torque as soon as the driver hits the gas pedal.
In a nutshell, there is a possibility that with the rise of EV's, having a large amount of horsepower may not be necessary. The Nissan Leaf, for example, has just 147 horsepower (for the base model) but according to Kelly's Blue Book, it has instantaneous power delivery from the motor as well as excellent mid-range passing power. The driving experience is also much smoother, quieter, and will likely have less maintenance due to the fewer moving parts than an internal combustion engine.
Goldilocks and Copy Cats
What do the Toyota RAV4, Honda CR-V, Nissan Roger and Chevy Equinox all have in common besides that they're among the best-selling vehicles in the U.S in 2019? Here's a hint…think of Goldilocks and her famous line "just right"!
The name Goldilocks Cars to describe the Big 4 are "just right" indeed! They offer enough ride height, capability, space, and overall efficiency, all for a price that is low enough for new car buyers to be able to afford it.
In the past, it has not been easy for EV manufacturers to include all of these factors into these types of vehicles, but according to reports in 2019, Nissan is planning on incorporating all of the lovable Goldilocks aspects into the new Ariya concept.
Of course, nothing is ever really new under the sun. Brands like Ford, Volkswagen, and Tesla (as previously mentioned) are also in the works in either creating or releasing EV's themselves…only time will tell who really measures up.
Nissan 2019 Leaf
Nissan still has some ways to go before the dynamic Ariya is even available for car buyers, but don't fret! Nissan Ellicott City currently has another electric vehicle, the 2019 Leaf, more specifically the Nissan Leaf SV Plus as well as the SL Plus.
This one of a kind vehicle has features like Adaptive Cruise Control, a backup camera, Blind-Spot Monitor, Bluetooth, fog lights, heated seats, keyless entry, a navigation system, power seats, satellite radio, side-impact airbags, and a technology package; That's just on the SV trim. The SL trim includes all of those features and also comes with Forward Collision Warning, Lane Departure Warning, as well as Premium Audio.
It's also worth noting that although the SV and SL Plus are two of the highest trims of this lineup, their incredibly affordable prices only range roughly between  $37,000, (plus destination fee) to $40,000, (plus destination fee).
Those interested in purchasing the Nissan 2019 Leaf and any of its trims can view all of our Nissan inventory, chat with an online representative or simply call our sales department at 410-505-4043.
Photo Source/Copyright: Car and Driver