Examining the 2022 Nissan Armada SUV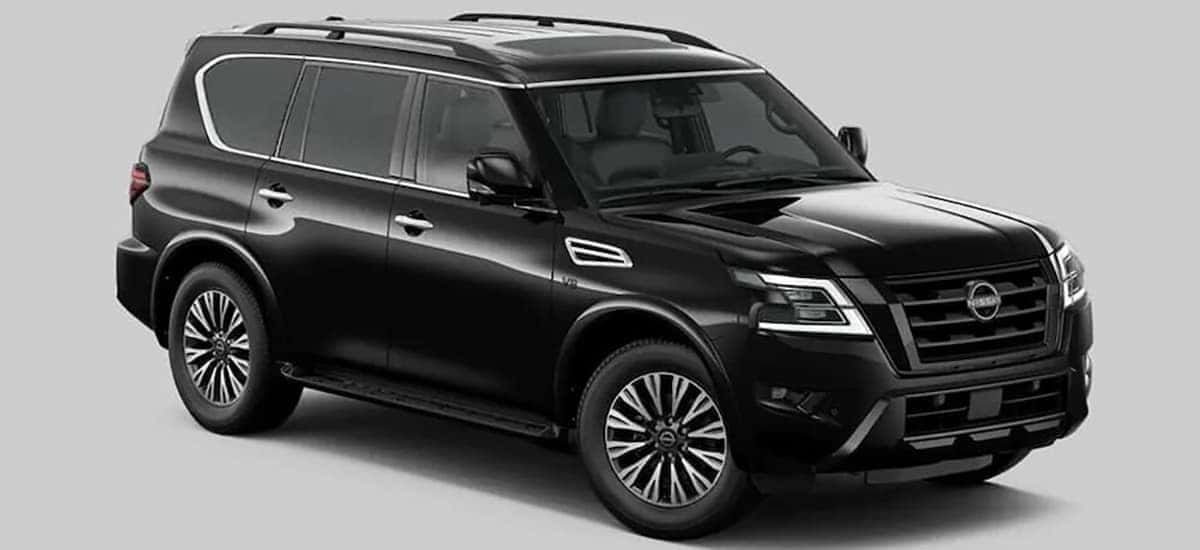 Buyers are more than happy to drive off in a new 2022 Nissan Armada. The clean and modern appearance is remarkably popular. The great automatic AWD perks, standard luxury interior perks, plus many more features. The Nissan line-up will add some PHEV options presumably to adapt consumers to hybrid technology between now and that timeframe. After one of their best fiscal years in 2021, the Nissan Co. has plenty to offer for customers in summer 2022. This is due to the large investment Nissan has put into its production end. 
More To Find In the Armada
The 2022 Nissan Armada offers a Platinum trim that includes lush features like leather-wrapped seating and steering wheel. The seven-speed automatic transmission is a nice touch with its spacious cabin that offers 49.9 cubic feet when the third-row seats are folded down. This three-row seat SUV is equipped with 8.0-inch headrest-mounted screens with a pair of wireless headphones that come with the Family Entertainment package found on the Platinum trim. The horsepower found in the 5.8-Liter engine produces 400 horsepower and nets 19 highway MPG. The strong Armada is capable of hauling an 8,500-pound trailer easily. The Nissan Armada costs $49,500 MSRP (Plus destination fee) for those interested. Want to know more about this primetime SUV?
The 2022 Nissan Armada SUV Has Tremendous Perks
The 0-to-60 mph time is a remarkable 6.2 seconds. For a vehicle as big as it is, that makes Nissan secure for those buyers. The Armada is capable of hitting a quarter-mile time in just 14.8 seconds at nearly 95 mph. The 2022 Nissan Armada is made with large brakes that easily slow down this large-scale SUV. The stability is impressive for the Nissan Armada vehicle. They are hoping to create a new wave of new Nissan vehicles, but they are proud of their other segments. Not to brag, but Nissan has covered their current platform with impressive sedans and SUVs like the formidable Nissan Armada, the Nissan Maxima is as impressive as ever and the awards won by their Nissan Rogue SUV.  Interested in a few ways to help make a decision? We offer our customers a test driving experience and want our customers to look at the upcoming Nissan vehicles. 
For those that are ready for a new purchase for a summer road trip, we have them at Nissan Ellicott City! Do check out our plans we recommend before starting that vacation on the road.