Four New Nissan Vehicles to Debut in 2024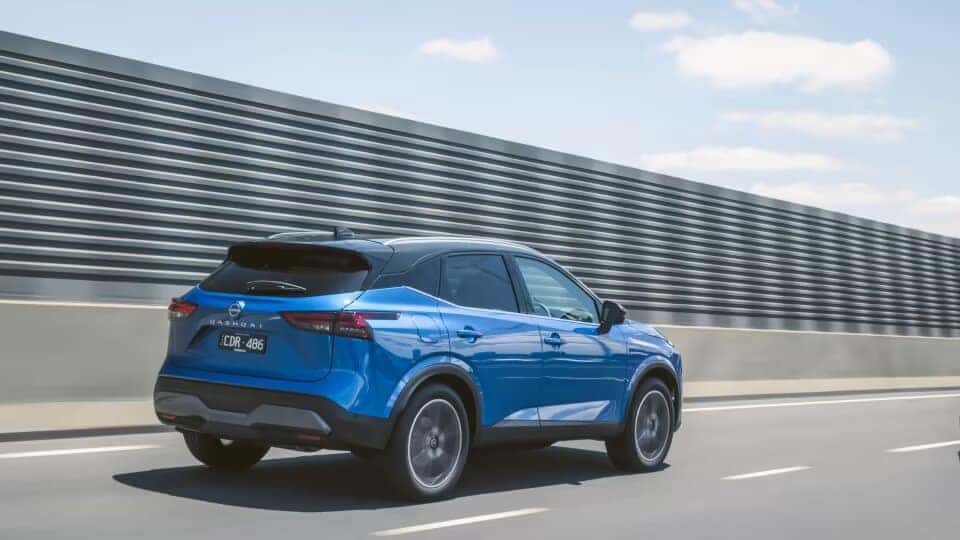 Photo Source: NISSAN
Nissan continues its outpouring of brand-new metal into its showrooms, guaranteeing that four fresh trims will go on sale in the 2024 model year. It is of note that this announcement comes on the heels of four new automobiles that already premiered in the second half of 2022, which witnessed new generations of the X-Trail and Pathfinder SUVs, the new Z sports car, the Nissan Qashqai, and a hybrid 'e-Power' version of the X-Trail.
Two upcoming trims have already been confirmed – the Australian-developed Patrol Warrior and the Qashqai e-Power hybrid. For those readers who insist on keeping track, the Warrior will most likely arrive in Australian dealerships around September 2023, while Nissan only indicates that the Qashqai e-Power will be a 2023 debut. It is expected to be on sale in Australia in the year's (2023) final quarter.
The other two, however, currently need to be discovered, as Nissan is disclosing very few details. Speculation has been running rampant – with no confirmation from the automaker – that one of the vehicles to be showcased will be the higher-performance Nissan Z Nismo. Still, the fourth new arrival is a complete enigma.
It has been suggested that the automobile in question is a descendant of an existing trim instead of something entirely new such as the delayed Nissan Ariya battery-electric SUV, even though Nissan Australia managing director Adam Paterson has proven reluctant to discard or affirm that possibility in its entirety: "There [are] two that have been confirmed, and the other two we're not going to confirm. Those two that we've confirmed are Patrol Warrior and … e-Power Qashqai."
Conjecture about e-Power Options
Possible extensions to existing automotive lineups include a more affordable variant of the new X-Trail e-Power, which is currently only provided for the Aussies as an all-wheel drive and as one of the most costly trims in the segment. As a matter of fact, in Europe, there are lower-priced all-wheel drive X-Trail e-Power vehicles, mild-hybrid, as well as front-wheel drive variations.
Other rumors are swirling concerning trim line additions that could incorporate the newly-premiered hybrid version of the Juke small SUV or an expected e-Power iteration of the Pathfinder, even though that has yet to launch globally and has previously been minimized as an Australian sale. The chance of the new-generation Nissan Navara ute being launched by 2024 is thought to be scant. When questioned by Drive, Paterson did not give a clear answer, instead saying, "I still think the current facelift is quite fresh. [Navara] Warrior is a little over a year old, which is still fairly fresh. There's been lots of animation to the product in the market to make it different than perhaps it was first launched with."
Vast Improvements for Nissan
Although it may seem like Nissan is releasing cars at a startlingly rapid pace, the regular flow of new cars underscores very good news for the Japanese brand, which dealt with a turbulent COVID-19 period with an aging lineup, dwindling sales, and a supply shortage. Nonetheless, the recent appearance of a new-generation Qashqai and X-Trail – two of its most popular compact crossover SUVs – as well as the larger Pathfinder SUV and, of course, the flagship Z sports car have assisted in getting things headed in the right direction again.
No matter how many inquiries are asked, the company has remained vehemently tight-lipped about what to expect in 2024, but at Ellicott City Nissan, we are nothing if not transparent about our new and used vehicles. We are here to help you with any financial needs or suggestions to make paying for a car that much easier. Please stop by and see what we can do for you right now.