Here's the Best 2023 Nissan Rogue Trim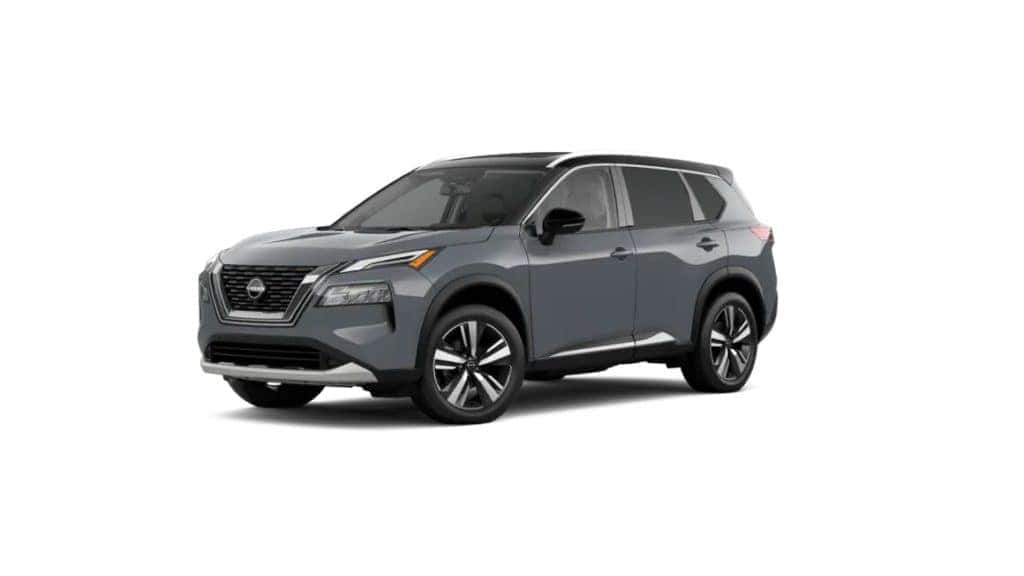 Photo Source: NISSAN
Nissan's introduction into the world of the mid-size SUV market came with the Rogue. Nissan built this vehicle in a particularly distinctive manner. Thus far, the Rogue has seen three generations since its debut in 2007. Each one of these has had more polished exterior designs than its rivals, attracting a much younger group of buyers. All in all, it is a safe and practical SUV that provides a captivating collection of fuel economy, standard equipment, price, and power. Spurring the Rogue into action is a turbocharged 1.5-liter 3-cylinder engine that produces 201 horsepower and 225 pound-feet of torque. It functions in tandem with a continuously variable automatic transmission that sends power surging to the front wheels, but all-wheel drive is a $1,500 choice that is available for all trims.
The Most Reasonable Trim
Beginning at a sensible price point of $33,005 MSRP (Plus destination fee), the 2023 Nissan Rogue SV is a value leader, which means it puts forth more personally-tailored preferences and some more creature comforts than the base Rogue S at a price many consumers can understandably be disposed to pay. It comes with amenities and niceties that do not require paying $35,005 MSRP (Plus destination fee) or $38,435 MSRP (Plus destination fee) for the Rogue SL and Rogue Platinum, respectively. Right at the start, the Rogue does a remarkable job of emphasizing its ample inventory of standard driver assists, some of which are optional on similar competitors. The following are standard safety features for 2023:
Automatic emergency braking with pedestrian detection
Forward collision warning
Lane departure warning
Also included are rear-cross traffic alert, a rear backup camera, a blind-spot monitor, rear automatic braking, and automatic high-beam headlights. Keeping in mind that these components are standard across the board, the SV continues with what the Rogue S has to offer by touting 18-inch alloy wheels; Nissan Intelligent Key that permits locking and unlocking the door by conveniently touching the handle, thus eliminating the need to remove the key fob altogether; and heated side mirrors with turn signals included.
The SV's blind-spot monitor receives an upgrade to incorporate an intervention system that will caution the driver of an automobile in its blind spot and administer a hint of brake pressure to prevent a potential collision by helping the SUV return to its lane. Nissan's ProPilot Assist suite also forms part of the SV package, which integrates adaptive cruise control. The purpose of this system is to maintain a fixed distance between the Nissan Rogue and the vehicle ahead of it. As a matter of fact, the adaptive cruise has the ability to slow and even stop the SV when the same occurs in traffic. 
Creature Comforts
The Rogue SV's infotainment system sees enhancements, as well, such as NissanConnect apps and services, two additional speakers, and a Wi-Fi hot spot. Rear-seat passengers even get two USB charge ports. The convenience level increases yet again with dual-zone automatic climate control, an 8-way power driver's seat with 2-way power back support, and a remote start application with an automatic climate setup. The SV provides two more optional packages that Car and Driver claims should be given serious consideration. They are the Premium Package and the Midnight Edition Package. While the former is more pragmatic compared to the latter's aesthetically-focused design, both improve the Rogue SV by leaps and bounds. For example, the Premium Package comes with roof rails, a panoramic sunroof, faux-leather upholstery, and a power rear liftgate. The Midnight Edition Package, on the other hand, lends the vehicle a more striking appearance with blacked-out features.
More than Just Trendy
The 2023 Nissan Rogue SV trim is a vehicle that meets the buyer in the middle, so to speak. It comes at an affordable cost with worthwhile features that are amplified by the SV Premium and Midnight Edition Packages. This version of the Nissan Rogue ticks all the boxes for what a compact crossover should be. At Ellicott City Nissan, you can check out this mid-size SUV for yourself. If you are excited about the opportunity, we have a sales team that is ready and waiting to help with any suggestions or financial needs to make purchasing an automobile easier.