How Nissan Prepares To Launch the All-New 2022 Nissan Frontier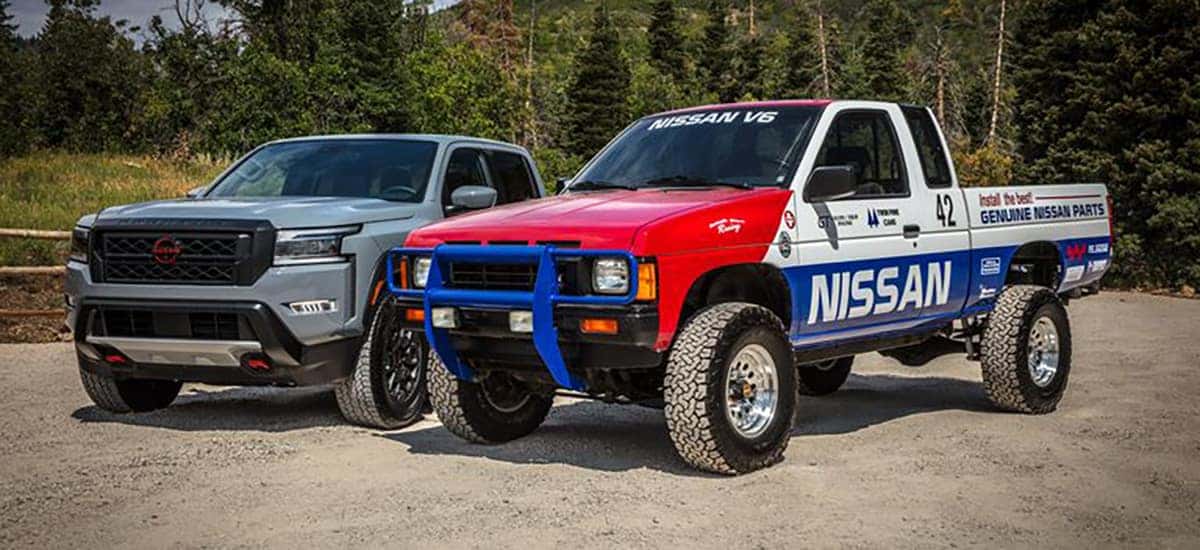 Nissan is going to bring 80's off-road racing influence into its designs for the 2022 Nissan Frontier. The brand will see Nissan join in on the all-women 2021 Rebelle Rally, America's longest off-road rally in America. The transformation of the Nissan Frontier will start off as a one-off rally truck that will pay respects to the Nissan Hardbody off-road trace trucks that made their mark back in the glorious 1980s. The Frontier was based off the Pro-4X model and engineers carried new off-road parts from the motorsports division. We learned quite a bit about the Nissan Frontier upgrades, but now we have more intel to share about what else Nissan is planning on this year.
Both Sides of Nissan Engineering
Nissan supplies customers with options and drivers with competitive strength. The competition for the women's 2021 Rebelle Rally will happen next month in October 2021. The longest off-road rally in America is going to see the all-new 2022 Nissan Frontier show off all its glory. The 4.0-inch cowl-mounted lights, a performance exhaust, upgraded suspension, as well as stylized wheels that are new. Those not familiar with Nissan and its pickup history, the iconic red, white, and blue are shown above that covers the front and rear end of the vehicle. The NISMO (Nissan branding and assortment of parts from the motorsports division of Nissan. The chrome-tipped tailpipe, extended and protective blue front bumper, as well as an off-road oriented suspension kit.
Styling Comes With Strength In the 2022 Nissan Frontier
Note the 4.0-inch lights are kept mounted high-up on the Frontier pickup. The rally-ready mid-size pickup truck rides on unique 10-spoke, large 17-inch wheels that are wrapped around BFGoodrich All-Terrain T/A K02 tires. The difference of the 2022 Nissan Frontier is the improved interior and its 310-horsepower engine. The large 3.8-Liter V6 powertrain carries a nine-speed automatic transmission with its added Bilstein dampers, supportive skid plates and four-wheel-drive added. The retro look might make some think this Nissan vehicle is a lesser ride, but the truth remains this Frontier is ready to take over any terrain down any path.
This retro vehicle will go across eight days in more than 1500 miles of sand terrain. The stretch of land from the Arizona, California and Nevada countryside is where the 2021 Rebelle Rally extends through. The rally begins on October 7th, 2021 at the Hoover Dam in Nevada through October 16th, 2021 in California's Imperial Dunes. Want to get started with driving a brand new Nissan pickup. Experience why we are the right choice to go for all upkeep and repair needs for any driver that needs support with their current ride.
Drive Home a Brand New Nissan Vehicles With Our Help
Even during these uncertain times, we are here to help our customers with their automotive shopping needs. We welcome all our readers to view our new Nissan vehicle inventory. We're here for you and our incredible and experienced sales team is here to assist with online sales and even trade-in offers.
We can also take care of your current vehicle should you need any repairs or maintenance. Allow us to get your vehicle to you quickly, just by making an online service appointment. We can start with nearly any service needs our customers might have. We look forward to making a truly wonderful automotive shopping experience at Nissan Ellicott City!