Into the 2022 Nissan Altima Coming This Fall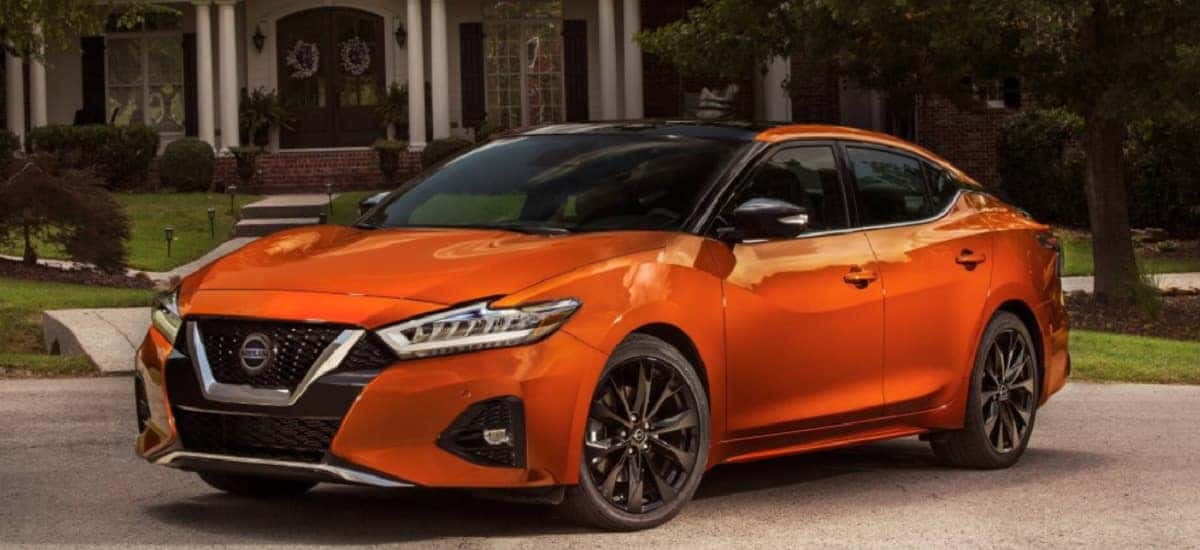 Nissan is generating a distinct look and feel for its current and future lineup. We will witness the changes in the 2022 lineup and its production for the upcoming years with style, sophisticated technology, and the greatest comfort ever offered in a Nissan vehicle. As we look ahead to the future, let us examine one choice that is primed and welcomed by Nissan to bring in new fans of Nissan and create new ones; the 2022 Nissan Altima. Breaking down the perks of this year's Altima made us realize just how much customers gain with even the standard base trim offered by Nissan for this year's Altima.
Perks of the Newest Altima Around
The current Altima generation that Nissan crafted several years ago is modestly refreshed for the 2022 Altima. However, the perks of the Altima are found in their various trims. Owners will receive larger 19-inch alloy wheels for the sport Altima SR that grants body-color door handles, black side-mirror housings, LED headlights, and looks sharper than the 16-inch steel wheels that come standard on the base trim Altima. The infotainment system includes a standard 8-inch color touchscreen with standard Apple CarPlay and Android Auto functionality. Nissan pulls no punches when it comes to safety and the 2022 Nissan Altima has all the latest technology placed inside to keep drivers and passengers alike as safe as can be.
More On the Safety Perks and Engine Options
The Safety Suite provided by Nissan includes blind-spot warning detection, rear cross-traffic alerts, automatic rear braking, and rear parking beeper. The Nissan Altima comes with two powertrain options including the stock 2.5-Liter 4-cylinder engine that hits 188 horsepower. The base engine is the only powertrain that allows for All-Wheel-Drive as an option. The fuel economy takes a small hit if owners opt for AWD, offering 26 city mpg (miles per gallon) and 36 highway mpg with and an impressive 28 city mpg and 39 highway mpg without AWD. For just $24,300 MSRP (Plus destination fee) the 2022 Nissan Altima is a surefire hit for customers to select. For the high-end trim, the Platinum trim, the 2022 Nissan Altima isn't that much pricer with added perks such as the larger wheels, AWD set-up, and 360-degree exterior monitor to help with backing up and assistance in and out of parking spots; the price is just $35,000 MSRP (Plus destination fee).
We're more than pleased with the additions granted to the current Nissan Altima and hope to detail all the perks awaiting our customers here at Nissan Ellicott City. Nissan is ready for new clients to join the growing fandom in the United States as the brand looks to change the direction of spending towards these new vehicles.
Experience the Newest Nissan Vehicles You Desire Right Now!
We are ready to assist our customers access to Nissan vehicles, including the 2021 Nissan Altima, even during these uncertain times, we are ready to ensure our customers can travel and satisfy their automotive shopping needs. We welcome all our customers to view our incredible new Nissan vehicle inventory. Our incredible and experienced sales team is here to help with online sales and even trade-in offers. Our sales team is friendly and ready to assist with all buying, leasing offers, even now, thanks to our online capabilities.
We can also take care of your current vehicle should you need any repairs or maintenance. Allow us to get your vehicle to you quickly, just by making an online service appointment. We can start with nearly any service needs our customers might have. We look forward to making a truly wonderful automotive shopping experience at Nissan Ellicott City. See you soon!