New Nissan GT-R Production Starting Behind the Scenes?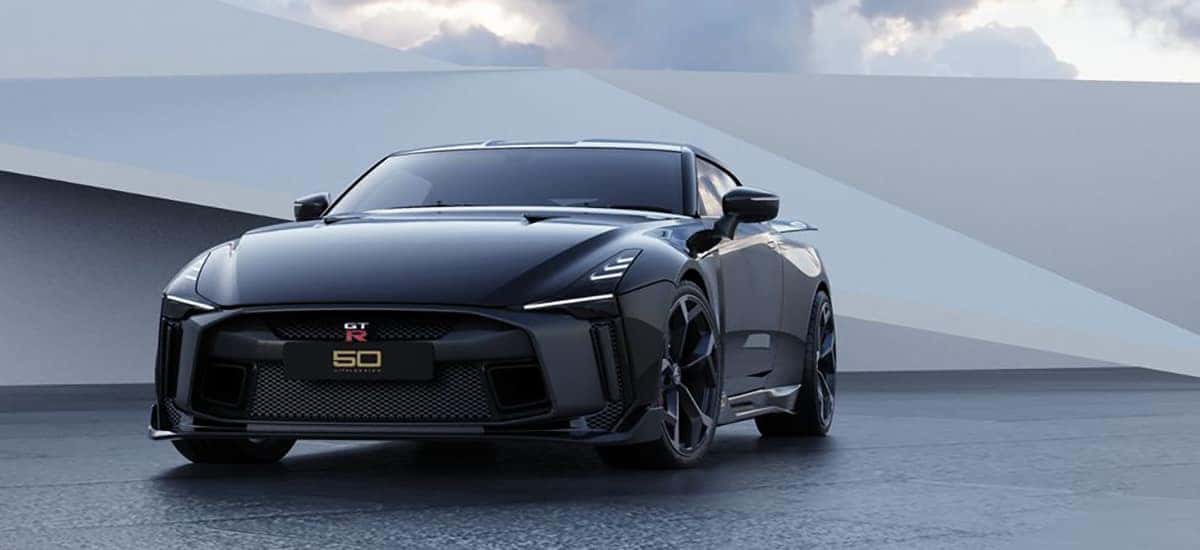 To many, it feels like ages since the current generation Nissan GT-R first debuted in 2008. For nearly ten years there have been dozens of rumors surging concerning the heir to the revered R35 GT-R. Nissan provided a glimpse at what a prospective GT-R could resemble with the 2020 Vision Gran Turismo concept in 2014, and back in 2013, Nissan said to exact some form of hybridization on the next generation. Now, a decade following it seems that project is still on course, according to a fresh report from Autocar declaring that the next GT-R will highlight a hybrid powertrain utilizing a V6 gasoline engine.
Expectations For the Future
Autocar chatted with Nissan CEO Makoto Uchida, who stated, "We are looking at how we can do it electrified." Today, the GT-R is powered by a twin-turbocharged V-6 with up to 600 horsepower, good for a sub-three second race to 60 mph. And while the GT-R is on the more fuel-efficient end of the sports-car spectrum, returning an EPA estimate of 18 mpg combined, emissions regulations suggest that supplementing electrification could become necessary to keep the GT-R compliant. Along with boosting the fuel performance, the development of electric motors could benefit with acceleration, as their immediate torque could intensify the GT-R's tire-squealing launches. Until we see the perks of Nissan engineer's focus on their EV lineup, we are excited about what is here this year.
Nissan Out To Build A GT-R No Matter What?
What's not yet clear is if the next GT-R will be built on a new platform. Back in 2018, Nissan design chief Alfonso Albaisa told Autocar "we're definitely making a new platform," but GT-R purchases have fallen off distinctly since then and the global pandemic and emerging semiconductor chip deficit may have changed priorities. Nissan began a new generation of the Z car earlier this year, which, while massively restyled, remains on the same FM platform as its 370Z predecessor. The GT-R could take a comparable path, with all-new styling and an refreshed powertrain but mounting on the same platform as the current R35.
Keep in mind, Albaisa had also earlier expressed how he prefers the GT-R's status as "The world's fastest brick," so we don't believe the next-gen model's styling will be as climactic as the Gran Turismo concept. It's expected to maintain an upright and muscular attitude rather than going for the low-slung, sinewy supercar expression. We could also see some influence drawn from Italidesign's concept on the latest GT-R that is pictured above. For those who want the current Nissan vehicles, we have plenty!
New Nissan Vehicles Are Here At Nissan Ellicott City
We are ready to provide our customers access to Nissan vehicles, even during these uncertain times, we are ready to ensure our customers can travel and satisfy their automotive shopping needs. We welcome all our customers to view our incredible new Nissan vehicle inventory, we even have a limited offering of the all-new 2022 Nissan Frontier. Our incredible and experienced sales team is here to help with online sales and even trade-in offers. Our sales team is friendly and ready to assist with all buying, leasing offers, even now, thanks to our online capabilities.
We're here to help with any financial help, needs, or suggestions to help make paying for a vehicle easier. Apply for Auto financing with our assistance right now. We can also take care of your current vehicle should you need any repairs or maintenance. Allow us to get your vehicle to you quickly, just by making an online service appointment. We can start with nearly any service needs our customers might have. We look forward to making a truly wonderful automotive shopping experience at Nissan Ellicott City.