New Nissan Improvements For Nissan Armada and Frontier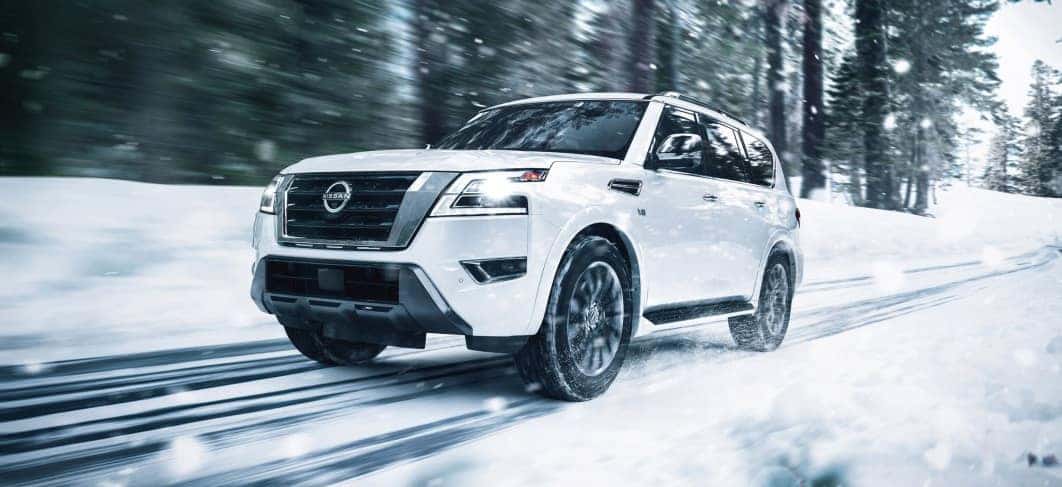 The Nissan brand has worked to impress buyers with a new lineup and plenty of options. The 2021 Nissan Armada received a refresh and more changes came as a result of the 2022 model year that is ready to arrive at Nissan dealerships like Nissan Ellicott City. We are more than happy to share the changes and tell our readers more about changes coming to the brand. Let us showcase the improvements to the 2022 Armada SUV and the new 2022 Frontier. These vehicle upgrades are just some of the big changes coming that aren't involved with the EV variety.
Improving For the 2022 Nissan Armada
The 2022 Nissan Armada has added a standard one-touch power-folding third-row seating for the top-tier Platinum trip with this large SUV offering great strength. The 2022 model year includes the 5.6-Liter V8 for 400 horsepower and 413 lb-ft of torque, the towing capacity tops at an 8,500 pounds maximum tow capacity. The trim levels start with the S trim, but each trim is offered in rear-wheel or all-wheel drive. For the 4×2 version of the S starts $50,392 MSRP (Plus destination fee). The SV follows at $53,995 MSRP (Plus destination fee), through the SL trim that starts at $57,395 MSRP (Plus destination fee), and finally the Platinum trim that begins at $66,395 MSRP (Plus destination fee). 
More On the Armada and All-New 2022 Frontier
There are also three packages that include the Appearance Package for the SV for $2,500, the Midnight Edition for $1,900 and the optional Captain's Chairs Package that is available for the top-tier SL or Platinum trim for only an additional $650. The Armada can tow more than the Chevrolet Tahoe and costs less than the Tahoe starting as well. There's no comparison between the two. For those shopping for a pickup, we recommend the Nissan Frontier as an ideal example of a vehicle that has been upgraded, this time completely redesigned (first time since 2005) for the 2022 model year. The 3.8-Liter V6 engine that supplies 310 horsepower and 281 lb-ft of torque standard with an increased height and size and a more sophisticated cabin that offers a lot to enjoy. We've covered some of the details about the Frontier in more depth for those interested in this remarkable. 
Feeling like there are more choices than any reader can decide on? Allow us to help. For more information and wondering if a test-drive is the right choice, check with us at Nissan Ellicott City today. 
New Nissan Vehicles Are Here At Nissan Ellicott City
We are ready to provide our customers access to Nissan vehicles, even during these uncertain times, we are ready to ensure our customers can travel and satisfy their automotive shopping needs. We welcome all our customers to view our incredible new Nissan vehicle inventory. Our incredible and experienced sales team is here to help with online sales and even trade-in offers. Our sales team is friendly and ready to assist with all buying, leasing offers, even now, thanks to our online capabilities.
We're here to help with any financial help, needs, or suggestions to help make paying for a vehicle easier. Apply for Auto financing with our assistance right now. We can also take care of your current vehicle should you need any repairs or maintenance. Allow us to get your vehicle to you quickly, just by making an online service appointment. We can start with nearly any service needs our customers might have. We look forward to making a truly wonderful automotive shopping experience at Nissan Ellicott City.