New Nissan TV Commercial Starring Brie Larson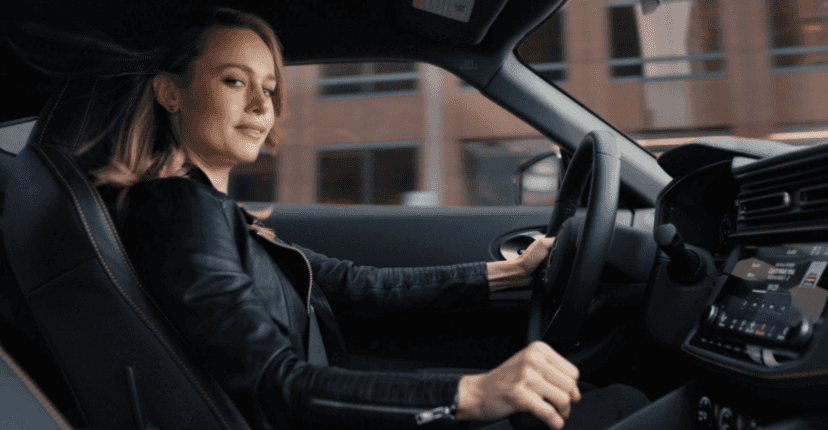 Nissan recently debuted their latest TV commercial titled "The New Nissan" on April 10th, 2021 during the NCAA March Madness Tournament. The commercial featured Brie Larson as the spokesperson during the minute-long video ad. Nissan's commercial focused on many of its new models like the upcoming Nissan 400Z, the Ariya, and other new Nissan vehicles. Nissan is confident that its commercial will resonate with potential buyers and that it will capture the attention of new customers to boost sales for the 2021 calendar year.
Featuring Brie Larson
Brie Larson is an American actress and filmmaker who is known for winning academy awards, Emmys, and a Golden Globe. Nissan's marketing strategy in choosing Larson to be its special guest on their TV commercial was to gain the attention of the North American market. Larson is a well-known American figure in the movie and TV show industry, and Nissan thought it was best to use an influential industry person to appeal to American consumers.
"The New Nissan" Marketing Campaign
The TV commercial can be seen on the Official Nissan YouTube Channel and begins with Larson driving a Datsun 240Z. She starts off by talking about how the Datsun 240Z gave drivers a sense of freedom and a passion for driving. Yet very recently, Nissan claims that passion has been lost along the way, but the brand is aiming to remedy this by releasing an all-new line-up of vehicles that will impress consumers. In the commercial, Larson is shown driving the Nissan Z Proto, the Frontier, the Leaf, the new Rogue, and the highly anticipated all-electric Ariya.
Presenting Value to Consumers
Nissan cares about its customers and is taking monumental steps into the future by releasing new vehicles the company is confident will sell. The company's motto is to offer vehicles that are full of thrills and excitement which will continue to be a testament to their slogan "innovation that excites" that has been at the forefront of their marketing campaigns since 2012. We can also expect more thrilling TV commercials to be released in the near future as part of Nissan's "Thrill" Marketing Campaign that will showcase the new direction Nissan is embarking on with their new vehicles. Whether it is driving for leisure like a road trip or a daily commute to the workplace, Nissan believes that driving should be enjoyable and offer excitement.
What Makes Nissan a Great Brand
With a line-up of budget-friendly cars, Nissan is a great Japanese brand that offers value for the money. From a great selection of sports cars, sedans, trucks, SUVs, and EVs, the Nissan offers innovative styling and vehicle performance that makes driving more exciting. For more information on Nissan's new line-up of vehicles, stay connected with us at Nissan Ellicott City. You can fill out our contact form, and we will answer any general inquiries or questions you may have about a Nissan vehicle that interests you. We are currently offering amazing deals and discounts on our SUV inventory that you don't want to miss!
Image Source: Nissan