New Reports Arrive About the 2021 Nissan Frontier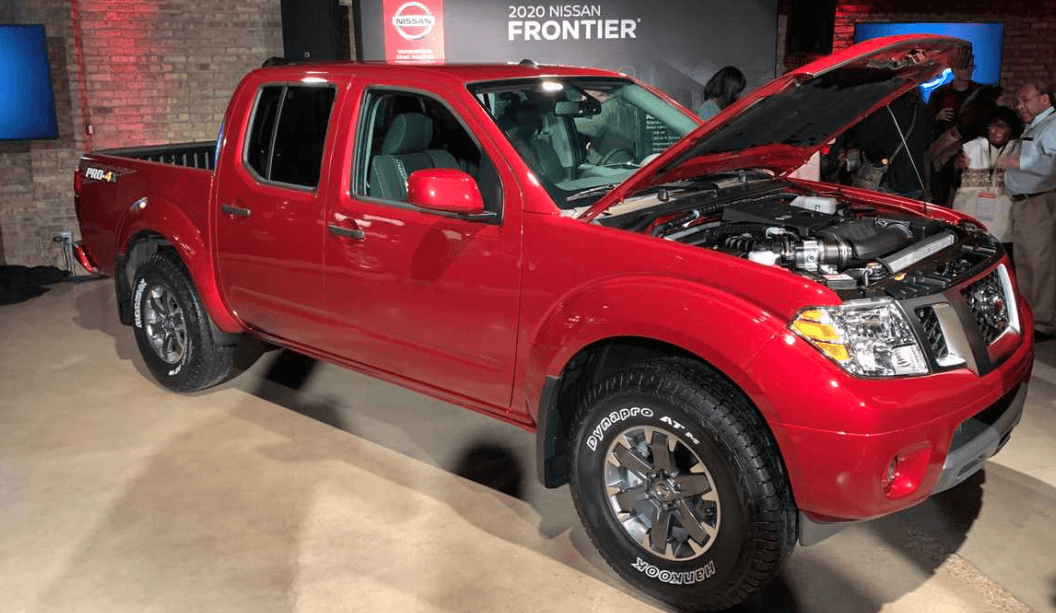 Photo credit: Motor1
While the 2021 Nissan Frontier is still a few months away from coming out, Nissan has revealed details that will show changes from the current model year. The 2020 frontier offered a new engine and gearbox for customers. This has been more or less the same pick up since it's inception began in 2005. The 2021 Frontier is expected to carry the 2020MY's 3.8-Liter V6 powertrain paired with a nine-speed automatic transmission, but will offer more modern amenities and a new appearance package. Let us share the details about what is coming down the pipeline for the popular Nissan pickup.
What To Expect With the 2021 Nissan Frontier
Reports from Autoblog have found out more about this upcoming pick up by Nissan. While the current 2020 Nissan Frontier offers as high as 18 city and 24 highway mpg, those numbers are expected to improve. Nissan has said that they are looking to add an EV component to its entire lineup as they are currently working to overhaul its brand. The reason for it's improved fuel efficiency in the upcoming model will be made possible because of its re-designed, more aerodynamic frame. Not only will the truck give owners better gas mileage, but the pick up is expected to be lighter.
Nissan is not the first automotive company to shave off some pounds in order to boost fuel economy as this has become a common practice. This move is not expected to remove the strength or power of the vehicle. In fact, many vehicles become stronger upon shedding some weight.
More News About the 2021 Frontier
The upcoming frontier is going to take some of the parts from the current Nissan Navara / NP300 sold in various parts of the globe, though those vehicles are not currently sold in the United States. Nissan might opt to bring back it's smaller four-cylinder engine and have its manual gearbox removed. Reports indicate Nissan will not add back it's stick shift, three-pedal option though. Motor Trend did mention the next frontier will gain a new six-speed manual alternative. Reports from Motor Trend have also added Nissan will offer the "same basic platform with an updated chassis and electrical architecture" and engineers are hoping to bring out the "spirituality of adventure" for the 2021 Nissan Frontier.
Nissan Keeps the Ball Rolling In 2020
Nissan is gearing up to ensure that the 2021 frontier makes its debut later in 2020, despite the concerns currently going on during the COVID-19 pandemic. Nissan is also poised to debut the next Nissan Rogue as well. Are you excited about these upcoming 2021 Nissan models? Let us know on social media what you feel. For any readers interested in driving a new Nissan, we are still able to help our customers drive new and pre-owned Nissan vehicles today!
Drive Nissan Vehicles With Our Help!
We have all the new Nissan vehicles our customers are hoping to drive. We currently have the Nissan Frontier available. We're here to help with any and all things automotive for our customers. Our dedicated sales team is friendly and ready to assist with all buying, leasing or trade-in offers, even now, thanks to our online capabilities.
Does your current vehicle need repairs or maintenance? Allow us to get your vehicle back on the road quickly, just by making a fast online service appointment. We can assist with nearly any service needs our customers might have. We look forward to making your automotive shopping experience at Nissan Ellicott City today.