Nissan Adds Plenty of New Perks To the Refreshed Nissan Kicks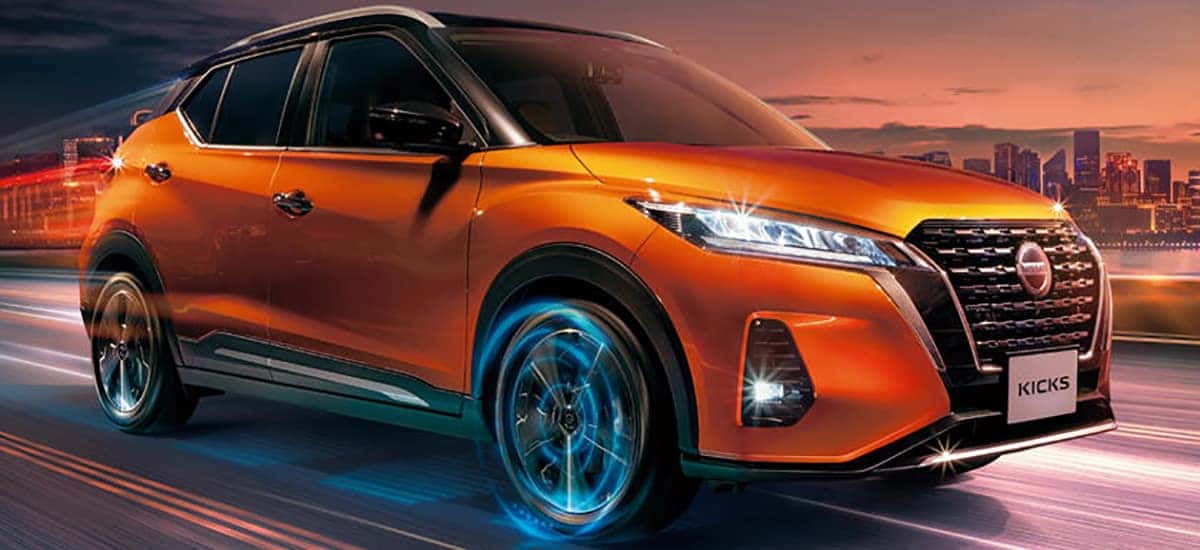 Photo credit: Nissan
The 2021 Nissan Kicks has undergone some changes. A refresh helped rejuvenate what made the subcompact crossover SUV so attractive. The Kicks replaced the Nissan Juke, but the Kicks debuted in Thailand and Japan earlier this year. The 2021 Kicks has added a new e-Power electrified powertrain that transfers electric power to every wheel. The Nissan Kicks is powered by a 1.57 kWh lithium-ion battery and powered by a 1.2-Liter three-cylinder gasoline 'range extender' under the hood. 
Inside the 2021 Nissan Kicks SUV
With the refreshed compact SUV, owners will gain an enjoyable ride that supports 127 horsepower and a respectable 192 lb-ft of torque. Drivers will be able to choose between four individual operating modes, namely Normal, S, Eco, and EV. This news comes after the announcement of a turbocharged model. The Nissan product will be ready for other markets such as India, however, it may not be sold as an SUV. The latest renderings of the Nissan Kicks has the vehicle turned into somewhat of a pickup version for those markets. Asako Hoshino, Nissan's Executive Vice President says that the 2021 Nissan kicks will produce something special. 
"The Nissan Kicks adds an entirely new driving experience to the increasingly popular SUV segment of the Japanese market. It is born out of the groundbreaking ideas that inspire Nissan Intelligent Mobility – our vision of using cutting-edge technologies to bring excitement to the lives of as many people as possible," he said.
Enhancements To the Kicks
The 2021 Nissan Kicks offers more for customers with its exceptional powertrain upgrades and the addition of Nissan's most advanced driver assistance technology in the form of the ProPilot semi-autonomous driving system. This system facilitates an owner's daily commute by assisting drivers to maintain safe following distances, as well as keeping it centered in its lane and applying the brakes when necessary. Standard driver assistance includes a wide range of features including automatic calling for emergencies and emergency forward braking. Nissan has raised the value of its vehicles with new perks, but enhancing safety features was an important step for the brand. 
Many Choices For Owners
The 2021 Kicks includes an updated styling to the grille, and there's a set of slimmer headlights in play as well. The taillights also get a redesign, and the instrument panel is now a refreshed interior with a seven-inch infotainment display added. The Kicks is going to offer a range of body color choices for owners with 13 exterior paint colors, including a couple of two-tone finishes. Nissan has not yet stated when the refreshed car will be available in the US, but the current car is on sale for a starting price of $18,870, a lower price than what is found around the world. Converted to US Dollars, the vehicle is priced at $24,845 MSRP in Japan. Not bad to be an American buyer, right? To find great deals, enjoy the offers found at Nissan Ellicott City. 
New Nissan Vehicles Are Here At Nissan Ellicott City
We welcome all our customers to view our incredible new Nissan vehicle inventory. Our incredible and experienced sales team is here to help with online sales and even trade-in offers. Our sales team is friendly and ready to assist with all buying, leasing offers, even now, thanks to our online capabilities. We're here to help with any financial help, needs, or suggestions to help make paying for a vehicle easier. Apply for Auto financing with our assistance right now. Stop by today and see what we can do for you right now at Nissan Ellicott City.
Don't forget we have a trained service team that can help with an online appointment to get started on all maintenance work and repairs. We look forward to helping you!