Nissan and Renault Alliance is on Equal Footing in 2023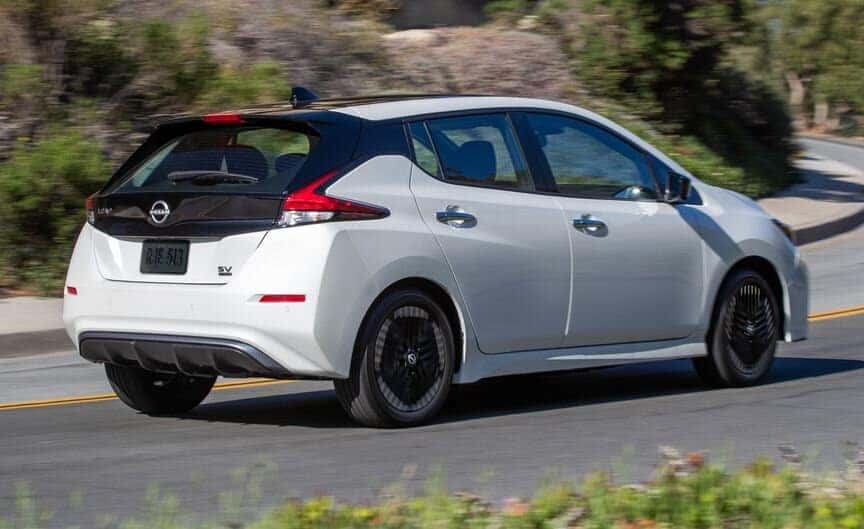 Photo Source: NISSAN
After four months of deep discussions, Nissan and Renault have agreed to even out the stakes they hold in each other, thus patching up a consistent point of friction in the Japan-French automotive alliance. Up until 2023, Renault Group has held a 43 percent stake in Nissan Motor Company, conceivably giving it greater sway in how the Japanese brand is managed. According to the companies, Renault will transfer shares equal to a 28 percent stake to a French trust, so each company will end up holding an equal stake of 15 percent in the other. The discrepancies between the holdings established a source of contention, particularly once Nissan became a far more profitable automaker than Renault. However, that is not to say that years of dispute have been entirely resolved just yet. The agreement on the alteration has yet to be finalized, and it further requires board approval from both companies in question.
Renault claims its plans are to direct the French trustee to sell the Nissan shares, worth around $4.1 billion at current market values, if commercially feasible for Renault, in an orderly and coordinated process. At this point, the French company has been vague about offering more details, such as how or to whom the shares would be sold. There has also been no time deadline provided. The arrangement has brought excellent news to Nissan, as the cross-shareholding that has been decided upon will grant Nissan the ability to put into practice its voting rights, which it was incapable of doing previously. "The ability to exercise voting rights is welcome from a corporate governance perspective and acts as a guardrail to keep interests aligned between the two parties," attested Jon Withaar, head of Asia special situations at Pictet Asset Management. 
The Founding of the Franco-Japanese Alliance
The association between the companies, which also includes junior partner, Mitsubishi Motors Corp., got its start in 1999, and has seen its fair share of turbulence, to say the least. At the outset, Renault appointed one of its executives, Carlos Ghosn, to help the financially-distressed Nissan get out of troubled waters and change the course of its history, so to speak. 
Ghosn first served as Nissan's chief executive and later its chairman before he was arrested in late 2018 on several indictments relating to financial misconduct. Needless to say, the alliance has been actively striving to put the scandal caused by Ghosn behind it. Accusations against Ghosn include unlawful use of company expenses for the purpose of purchasing overseas homes and a yacht, utilizing investment funds for personal gain, and underreporting income. 
Equal Partnership
The equalization of the shares has been contemplated for some time. As a matter of fact, the move has been thought of as a breakthrough achievement. The two brands made the announcement that they were undergoing discussions to revamp their partnership at the beginning of October in 2022 and, since then, shares in Renault have shot up by 25 percent, while Nissan shares increased by 3 percent. Even though Renault has admitted to having plans to eventually sell the shares that have been placed in the French trust, Nissan is not overly concerned with the situation. "For Nissan, any negative impact from a potential share sale by Renault is likely to be short-lived," stated Masayuki Kubota, chief strategist at Rakuten Securities in Tokyo. Kubota added that the Japanese company would now have greater freedom to take on a strategy focused on emerging markets, the United States, and China.
Both automakers are eager to strengthen the ties of the alliance, and that requires Nissan to invest in Ampere, an electric vehicle company headed by Renault. They will also work together on technology, marketing, and automobiles spanning Europe, Latin America, and India. The declaration made by the companies highlights the brands' intentions to work in tandem to deal with the ongoing monumental changes that are occurring in a very competitive industry.
If Nissan's future undertakings have you intrigued, please visit Ellicott City Nissan. Keep in mind that we have a trained service team that can help with an online appointment and a sales team that will be happy to guide you through our new vehicle inventory. Allow us the pleasure of helping you today.