Nissan Continues Unveiling New Models, the Ariya is up Next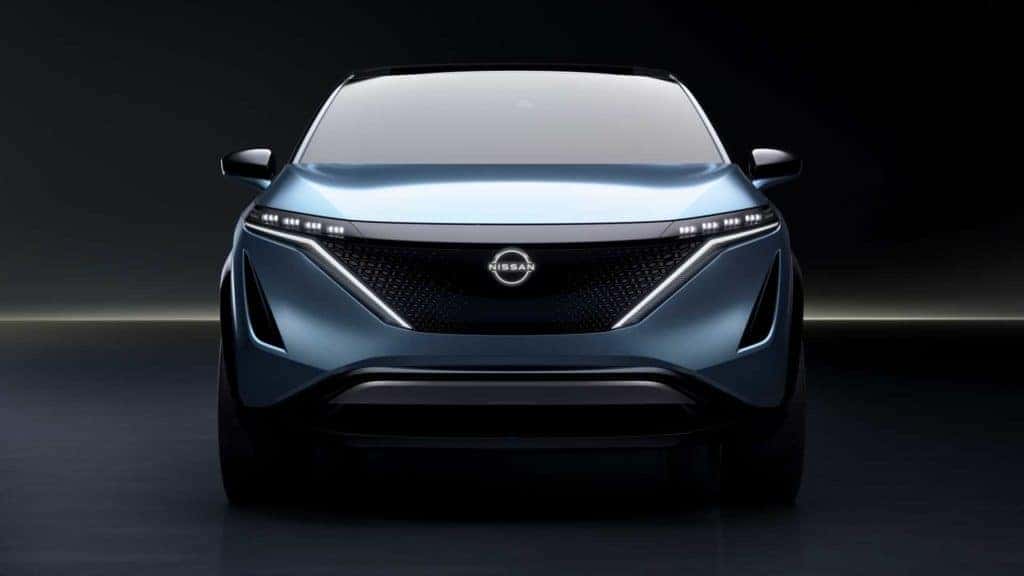 Nissan's lineup is expanding this July (2020) when the Japanese automaker debuts its fully electric crossover, the Ariya. Inspired by a 2017 IMx concept, the automaker refined the Ariya for the 2019 Tokyo Motor Show as enthusiasts awaited a production version of the concept. Nissan recently teased the new Ariya in a short video, although it's not easy to guess what bits of the shown vehicle are part of the production vehicle. The teaser itself does have a disclaimer indicating that the Ariya shown in the video is a "pre-production model" and that the "actual production model may vary." 
Leaked patent images supposedly showed the production Ariya earlier this year (2020), but it looked like the final production model is shaping up to be quite similar to the concept unveiled last year. Changes are apparently subtle and minor, with longer overhangs, and tweaks to the rear and front fascias to accommodate parking sensors and things of the like. When the Ariya finally arrives, it'll offer buyers single- and dual-motor forms, with an estimated 300-miles all-electric range. 
Nissan will produce the Ariya at the Togichi Assembly Plant that's currently being converted into an electric vehicle (EV) factory. Regardless of its assembly location, the Ariya is destined to be an international product, arriving in Europe and the U.S. within the next year after it initially launches in Japan. Experts believe that the Ariya will arrive stateside in the second half of 2021, its starting price is predicted to be somewhere in the $40,000 range — placing it in direct competition with the Ford Mustang Mach-E and Tesla Model Y. 
The upcoming Ariya model is part of Nissan's detailed plan to refresh and revive its lineup — it's one of eight electric vehicles that the automaker is planning to launch within the next 18 months. All upcoming models are expected to be packed with Nissan's Safety Shield 360, the brand's suite of safety features — including Lane Departure Warning, Rear Cross Traffic Alert, and more. Additionally, the Ariya is also suspected to feature Nissan's autonomous driving system, adeptly named ProPilot 2.0. All in all, the Ariya feels destined to be an attractive and successful crossover. 
Check out the teaser below and visit us at Nissan Ellicott City near Baltimore to get familiar with the brand's latest updated models, including the Nissan Sentra and Nissan Rogue. Follow us on Nissan Ellicott City social media to get an up close look at the Ariya when it debuts this July (2020). 
Photo Source/Copyright: Nissan