Nissan Debuts the 2023 Nissan X-Trail in Europe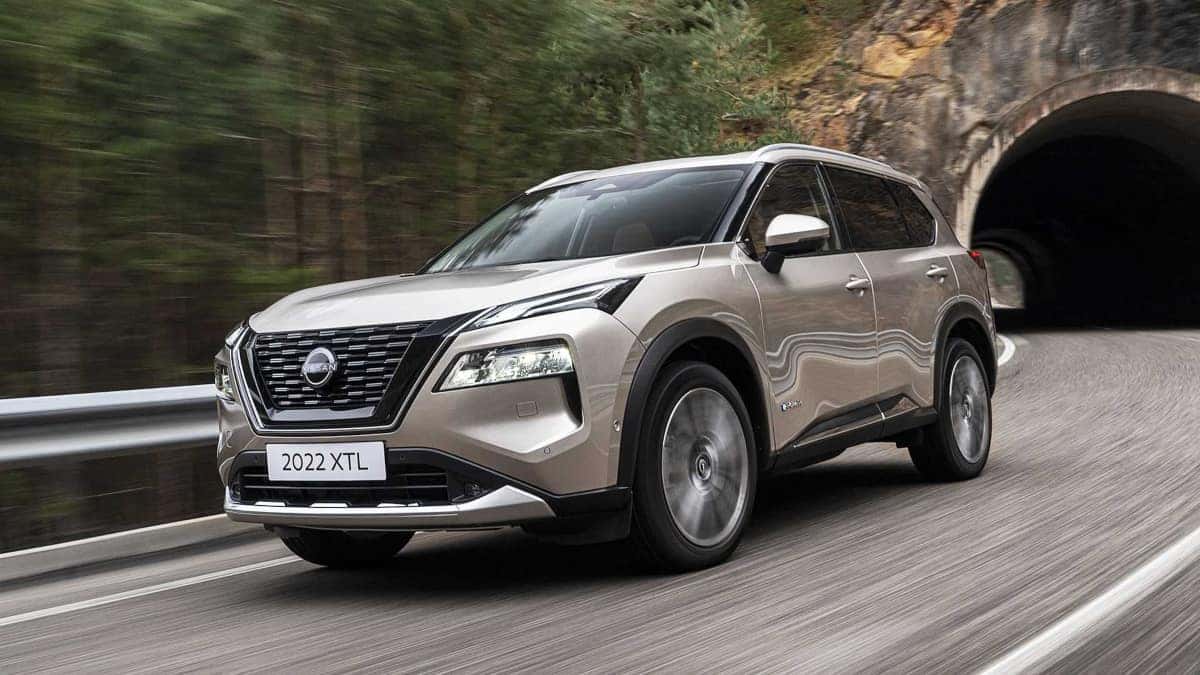 Photo Source: Nissan

Nissan has always put an enormous amount of effort into the vehicles they produce around the world. The Nissan Rogue debuted in the United States back in 2020 for the Summer, and earlier this year (July 2022), Nissan debuted the equivalent of the United States' Rogue with the X-Trail at its home base in Japan. It is now finally Europe's turn to get this gorgeous 2023 midsize SUV and it will come complete with optional all-wheel drive, three-row seating, and a now electrified powertrain with a three-cylinder turbocharged gasoline engine. The familiar and comfortable feeling '23 X-Trail was pretty much destined for the beautiful Old Continent as it boasts an incredible amount of space that will be able to seat passengers up to 160 centimeters tall on the rearmost seats. The second-row bench will offer a 60:40-split configuration that will be able to slide forward in order to make it much easier for passengers to access the third row. It also boasts 20 liters more than its predecessor when it comes to cargo capacity (standing at 585 liters of capacity), and that's with the seats still in place.

Uniquely, a three-pot unit with a 1.5-liter displacement will be used to generate the necessary electrical energy for the vehicle which will then be fed to the electric motor instead of the combustion engine that would normally drive the wheels. This is what has prompted the Nissan company to say that the X-Trail behaves almost exactly like an electric vehicle as it offers a full 330 Newton-meters (243 lb-ft) of torque instantly. That specific e-motor will generate 200 horsepower, giving the X-Trail the ability to go from 0-60mph in just eight seconds.

The X-Trail will also be sold in Europe with AWD (All-Wheel Drive) by installing an electric motor on each axle for a combined 210 horsepower output. There are two other available configurations to choose from that include the following:
The all-paw, allows the SUV to complete the 0-60mph sprint in 7 seconds for the five-seat X-Trail and 7.2 seconds for the seven-seat X-Trail. 
The 1.5-liter gasoline mill with mild-hybrid technology. It comes equipped with a variable compression ratio that sends power to the wheels the old-fashioned way.

 It produces 161 horsepower and 300 Newton-meters (221 lb-ft) of torque that will go exclusively to the front wheels via a CVT as there is no AWD option for this engine. 
It is very similar to the United States Nissan Rogue, featuring a 12.3-inch driver's display along with an infotainment touchscreen that is also the same size. The X-Trail is presently available in 10 different exterior colors that include 5 two-tone colorways as well. It is already available to order in specific European markets and has a starting price of €38,080 which is $38,165 USD (Plus Destination Fee) in Italy, where all four trim levels are available.

Excited about getting into a new vehicle? We are too, here at Nissan Ellicott City; where the selection is always wide and the excitement to help our customers is never-ending! Whether you're looking to take a peek at our new vehicle inventory, or our quality used vehicles are more your speed; we've got you covered! In need of a refresh on your vehicle to bring it back to life? Our amazing service team can handle that with ease, by scheduling an online service appointment with our service center! Sit back and relax as our team of professional techs take care of your vehicle.

Whether it's financial help, general questions, any vehicle needs, or suggestions on easier payments for your vehicle; we're always here to help at any moment! Stop by today and see what we can do for you right now!