Nissan Declares the Leaf is Here to Stay!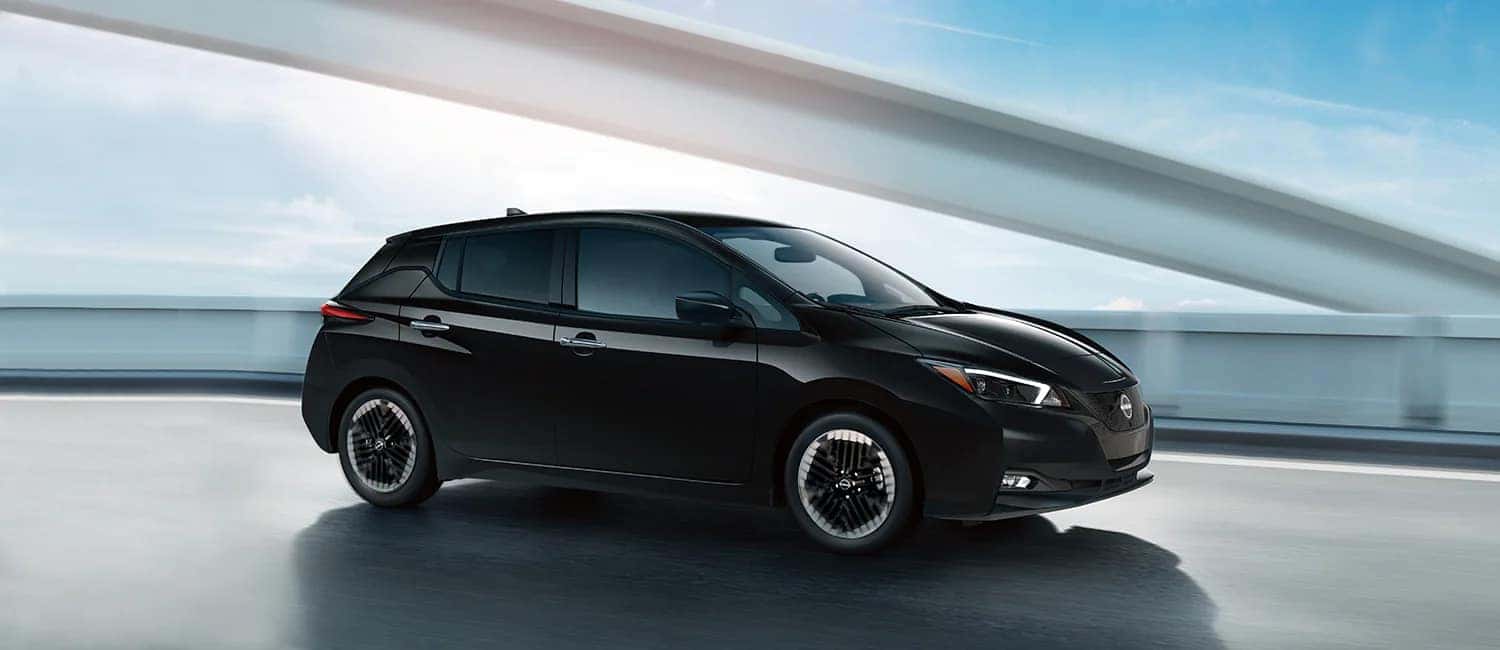 Photo Source: Nissan

Nissan has officially confirmed that the beloved Leaf will be sticking around for years to come and may even take on a refreshed design in the future for the next generation, which could likely be a small SUV. Nissan is launching the brand-new Ariya electric crossover, with the next generation of Leaf vehicles still a few years away. Before this news, it seemed like the future of the Nissan Leaf was pretty much in limbo. Even with some reports stated that the compact electric vehicle could even evolve into something completely different, while others were speculating that the Nissan Leaf might disappear entirely. These rumors were completely shut down at a media event in Tennesee this past week. Aditya Jairaj, Nissan's director of EV marketing and sales strategy, stated, "the Leaf is here to stay."
More On the 2022 Nissan Leaf
The present Leaf that exists has been recently refreshed and has been given a more simplified model lineup. It is currently priced at $28,040 MSRP (Plus Destination Fee) and is even one of the most affordable electric vehicles on the market. A Nissan spokesperson said, "With time, design evolves," which showcases the possibility that the Leaf can change from its current form and may even become an SUV, as mentioned previously.
Currently, the Nissan team and company are focusing all their efforts and hard work towards advancing electric vehicles with the 2023 Nissan Ariya, which is now beginning to arrive at dealerships. The Ariya is rumored to have a starting price of around $44,000 MSRP (Plus Destination Fee) and a possible $60,000 MSRP (Plus Destination Fee) for the most feature-packed trim. This leaves room for the Nissan Leaf to continue its role as the most affordable electric vehicle offered by Nissan. More information will be released with time, and there is so much to look forward to about the future of the Nissan Leaf. Nissan always makes innovative vehicles, so there is no shortage of possible ideas for a refreshed Leaf for the future after the Ariya is finished!
Drive New Nissan Rides Today
Excited about getting into a new vehicle? We are, too, here at Nissan Ellicott City, where the selection is always wide, and the excitement to help our customers is never-ending! Whether you're looking to take a peek at our new vehicle inventory or our quality used vehicles are more your speed, we've got you covered! In need of a refresh on your vehicle to bring it back to life? Our amazing service team can easily handle that by scheduling an online appointment with our service center! Sit back and relax as our team of professional techs take care of your vehicle.
Whether it's financial help, general questions, any vehicle needs, or suggestions on easier payments for your vehicle, we're always here to help at any moment! Stop by today and see what we can do for you right now!