Nissan Expands Safety Shield To Every Nissan 2021 Model Year Vehicle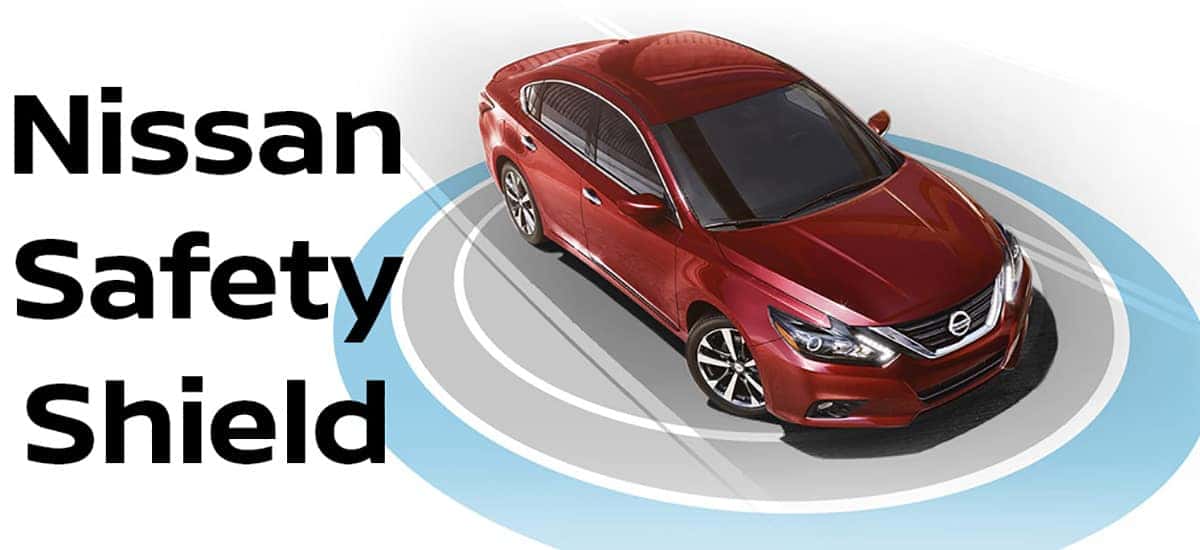 Photo Credit: NissanUSA
Nissan will be creating a safer experience for customers to enjoy and worry about one less thing while driving. The driver-assistance technology is growing by leaps and bounds in 2020 but going forward, Nissan hopes to add this life-saving technology to all vehicles they produce going forward. The Japanese carmaker is dedicated to providing drivers with an entire fleet of new vehicles that are not only enticing to drive but safer than ever before. Not to mention, Nissan will keep the same price on nearly every vehicle for the 2021 model year. Let's break it down.
Increased Safety Is A Promise Of Nissan
Nissan is prepared to This week is National Teen Driver Safety Week (October 18th-24th) and Nissan has reiterated its commitment to helping ensure safety is a top priority. Nissan will include its Safety Shield 360 package as a standard feature across its entire 2021 model year lineup. The Safety Shield 360 is a suite of six active safety features that use the latest technology to improve and safeguard driving for all on the road.
Included in the 2020 Nissan Sentra and standard for all upcoming Nissan vehicles going forward, the perks of the newest technology is evident when taking a closer look. The safety package being added includes Automatic Emergency Braking with Pedestrian Detection, High Beam Assist, Blind Sport Warning, Lane Departure Warning, Rear Automatic Braking, and Rear Cross Traffic Alert. While some are self-explanatory, we will remind our readers the benefits of these features. These features will help save many costly accidents and make roads safer all around.
Breaking Down the Various Safety Features
Rear Automatic Braking assist a driver with detecting stationary objects when reversing and can apply the brakes to help avoid an accident. Automatic Emergency Braking With Pedestrian Detection is directly responsible for giving audio warnings by using forward-facing radar and camera technology to track anything that might be in the way. All pedestrians and vehicles are noticed and a visual warning and can apply brakes to help avoid a frontal collision.
Rear Cross Traffic Alert is similar to Rear Automatic Breaking, except an alert will sound when a car is backing up. High Beam Assist will turn off high beams and make them low beams if a vehicle is nearby enough. Lane Departure Warning will signal a beep to inform the driver before they try to move into a new lane if any object or vehicle is in the way. This will prevent an accident from happening.
"Offering these safety technologies as standard equipment on 10 of our most popular models is an important step forward. This added layer of protection can help keep young drivers safe especially as they are getting used to being on busy roads," said Andy Christensen, senior manager and lead technology expert of Intelligent Transportation System Research, Nissan Technical Center North America.
Drive the Latest Collection of Nissan Vehicles Today!
Hurry over and see what we can do for you today at Nissan Ellicott City. Let us know on social media about the new Nissan vehicle inventory. We're happy to help with any and all things automotive for our customers. Our dedicated sales team is friendly and ready to assist with all buying, leasing, or trade-in offers. Apply for Auto financing with our assistance right now.
If your current ride has maintenance issues, please allow us to help return your vehicle to the road quickly, just make an online service appointment. We can assist with nearly any service needs our customers might have. We look forward to making your experience at Nissan Ellicott City an amazing one!