Nissan Frontier Has A New Powertrain Option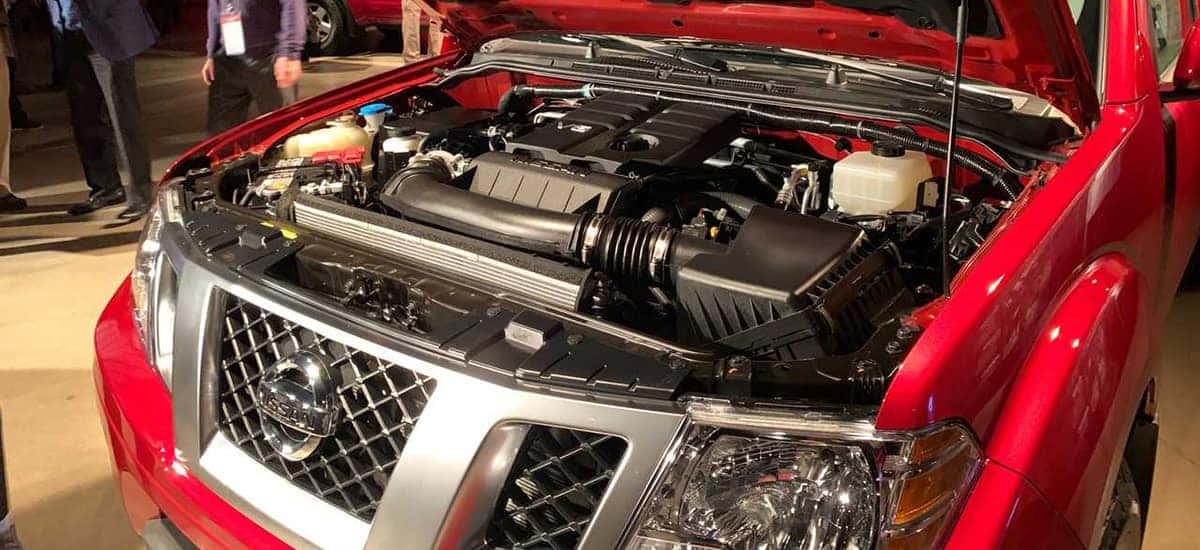 Photo credit: Nissan
Nissan has been hard at work in 2020 to improve its Nissan Frontier, their prized mid-size pickup. The Frontier has been tapped to receive a refresh that sees the pickup with a new powertrain option and a new transmission as well. What exactly will this look like? The perks of the upcoming 2020 Frontier include changes across most of the important items to drivers with great changes coming soon. As Nissan put it, "It's ready". Let us explain what customers can expect with the revamped Nissan pickup.
New Engine Slated To Debut In Nissan Frontier
Included for the 2020 Nissan Frontier will be a 3.8-Liter V6 which will be paired to a nine-speed transmission. Nissan has stated the Frontier is going to have 93 percent new parts with its new engine. The engine will produce a solid 310 horsepower, a jump of 49 horsepower, plus the old five-speed automatic transmission is none gone for good. The powertrain produces a strong rating of 281 lb-ft of torque. The 2020 Nissan Frontier will also gain a better gas mileage rating with a jump of 2 mpg over the previous year. The 2020 Nissan Frontier had introduced a more streamlined lineup and going forward, the Frontier will maintain the standard rear-wheel-drive. 
More Changes Coming the Frontier's Way
Along with a sharp power increase, the fuel economy should also see an increase. Nissan doesn't provide officials numbers yet but expects a significant improvement over the 2019 four-cylinder model's 19 miles per gallon city, 23 highway, and 21 combined. Rear-wheel drive, as on the previous model, comes standard, and a low-speed, electronically controlled transfer case is optional. The direct-injected engine will carry variable timing control and new features like a push-to-start and leather shift knob for customers to appreciate. Drivers looking to get better fuel economy and new features inside the Nissan Frontier line-up will have to wait for the upcoming 2020 model year. It'll be here before long. 
Improvements Across the Line-up
Part of the 2020 Frontier's update also includes changes within the models. The 2020 Frontier King Cab model will provide both rear-wheel-drive and all-wheel-drive configurations on the S and SV models. The Crew Cab model, meanwhile, extends rear-wheel drive and all-wheel drive to the SV standard bed and SV long bed trims, as the Pro-4X gets all-wheel drive exclusively. As of now, Nissan hasn't declared the pricing for the Frontier yet, but there should be a slight uptick over the previous model. The latest Nissan Frontier, the 2019 model year, starts at $19,290 MSRP (Plus destination fee). Thinking about driving Nissan today?
Drive the Nissan You Want With Our Help 
Visit us at Nissan Ellicott City and discover our latest inventory. Want to test-drive the 2019 Nissan Frontier? We have it ready to go for our customers. The 2020 Nissan Frontier is still months from being released. Don't worry about the buying process, we make it easy to handle all sales with an A-list sales team. We're professional and can handle all selling, buying and leasing options for our guests. 
Want to have some maintenance or repair work done on your current vehicle? We can assist with timely service at our service center. With a simple online appointment, we will be able to start getting ahead on a resolution towards resolving your automotive needs. Reach out to us at 410-465-5550 for any sales inquiries, 877-442-4924 for all things service. We hope to see you soon at Nissan Ellicott City!