Nissan Frontier Is All-New For 2022 Model Year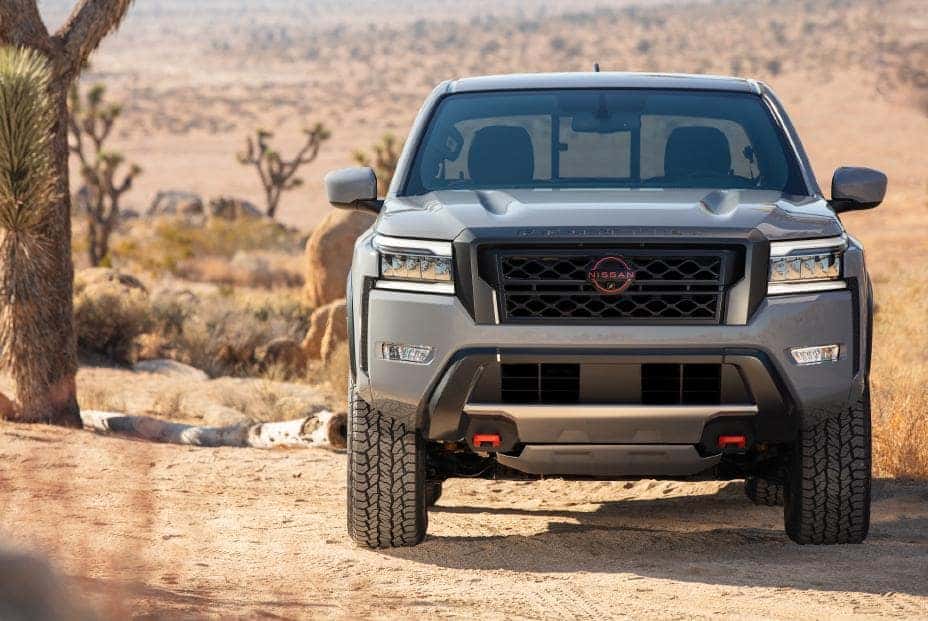 The next phase for the Nissan brand involves adding a new level of electrified performance that can match the level that Nissan has reached with gasoline engines. The Nissan brand is capable of putting out high-octane choices, like the famed Nissan Maxima. We have learned some of the changes coming by way of a new model year will include the all-new 2022 Nissan Frontier. The third-generation Frontier is going to offer a redesign for the first time in 16 years. What will this mean for the buyers looking for new options?
Nissan Offers An All-New 2022 Lineup
The production pickup will offer an exciting change for those customers tired of the current pickup segment that has only seemingly offered pricer and pricer options, but the Frontier is an escape for those shoppers. The Nissan Frontier is currently being produced at the new $3.5 billion Canton, Ohio assembly plant and will be ready to enter showrooms later this summer. 
"It's so great, I can't hardly describe how proud I am. We definitely had to work through the chip shortage. Luckily, we were able to secure enough chips to build out the last Frontier and get the proper parts to build this one, so we've not had a significant impact. There's a lot of new technology in here," Fallon said. "It's definitely more rugged, more bold. But at the same time, it's that same truck that's a lifestyle truck," said Tim Fallon, vice president of manufacturing for the Canton Vehicle Assembly Plant.
Next For Nissan Co.?
This Nissan plant is responsible for producing the popular Nissan Altima, Nissan Titan, and the Nissan Titan XD. What more changes are we set to see this year regarding the efforts left for the second half of 2021? We know about Nissan building more production plants and one that might end up being made in the United Kingdom. But, we are currently very excited about the possibility of more EV options coming by way of the Nissan Ariya EV SUV that will offer customers more than they could imagine as Nissan begins its EV reign set to debut in 2022. 
Drive Brand New Nissan Vehicles Today
We are ready to provide our customers access to Nissan vehicles, including the 2021 Nissan Altima, even during these uncertain times, we are ready to ensure our customers can travel and satisfy their automotive shopping needs. We welcome all our customers to view our incredible new Nissan vehicle inventory. Our incredible and experienced sales team is here to help with online sales and even trade-in offers. Our sales team is friendly and ready to assist with all buying, leasing offers, even now, thanks to our online capabilities.
We can also take care of your current vehicle should you need any repairs or maintenance. Allow us to get your vehicle to you quickly, just by making an online service appointment. We can start with nearly any service needs our customers might have. We look forward to making a truly wonderful automotive shopping experience at Nissan Ellicott City. See you soon!