Nissan Has Built the World's Most Beautiful Supercar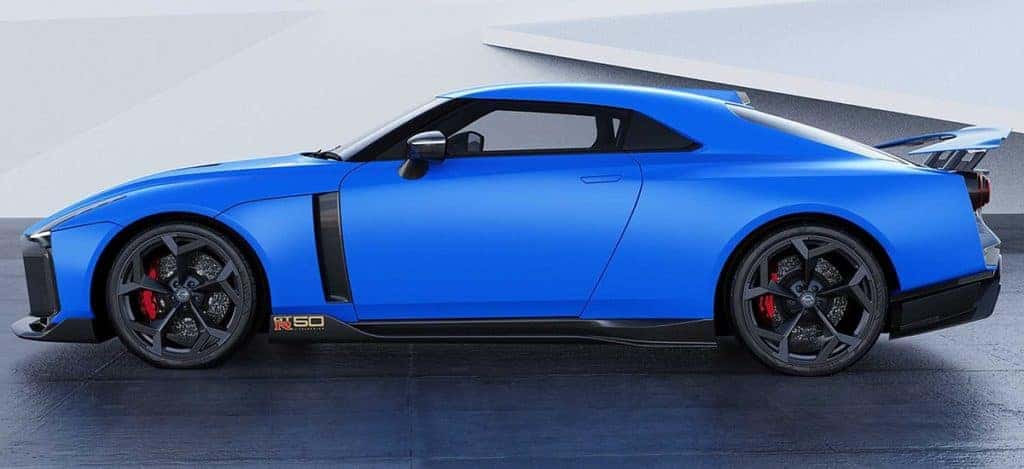 Nissan is not a brand that simply produces typical consumer vehicles. A famed concept has now become a real vehicle set to be built and distributed by Nissan. The awe-inspiring GT-R50 is Nissan's latest production model to get the green light. This vehicle will be considered a limited-edition supercar that will debut near the end of 2021. This beyond beautiful vehicle has been designed in cooperation with Italdesign and is set to be shown to the world at the 2020 Geneva Motor Show in March 2020. This is a perfect example of a phenomenal vehicle being built by Nissan.
The World Will Soon Take Notice To Nissan's Prized Supercar
The GT-450 will also be showcased during the upcoming 2019 Nismo Festival on December 8th, 2019. The Nismo Festival has been a staple for Nissan for over 21 years. This year will be one to remember as the introduction of the GT-450 will certainly be a highlight for both consumers and car lovers alike. Nissan has had their hand in creating vehicles to partake in global motorsports for over 60 years, this is one vehicle that is a stand out by all measures. The exterior look alone is worth the money, but add the fact Nissan has placed a 710 horsepower twin-turbo 3.8-Liter V6 engine that produces 481 lb-ft of torque; drivers won't want to leave this car for any reason.
"Our customers have relished the personalized experience provided by Italdesign, who have a long tradition in the exclusive field of ultra-rare, bespoke high-performance vehicles. Their experience with the GT-R50 has been incredible, and I can say first-hand that each car will certainly be a standalone masterpiece," remarked Bob Laishley, Global Sports Car Program Director at Nissan.
This Ultra-Rare Nissan Vehicle Is Set To Be Built Soon
Unfortunately, only 50 GT-450 vehicles are going to be built, but "a significant number of deposits already taken" by Nissan for this prized supercar. Buyers who have placed an order are presently accomplishing with the brand on the precise blueprints of their cars. Only a select amount of reservations are remaining. Depending on where the buyer lives and wants their vehicle sent to, their purchased GT-R50 will come to them somewhere around late 2020 and as late as the end of 2021. So, what does a vehicle like this cost? The upcoming GT-R50 is valued at  $1.12 million, which is equal to about five times the price of GT-R Nismo, the vehicle upon which the GT-450 was based on. For drivers that want a supercar that looks like it belongs to Bruce Wayne, they still have a chance to own this incredible vehicle. For all other Nissan vehicles that are ready to be driven today, we have the latest Nissan cars ready to go at Nissan Elliott City.
Find Out More About Nissan and Drive New Nissan Today
For customers that want the best from Nissan, check us out at Nissan Ellicott City. Let us know on social media what you think about us or any of our newest Nissan vehicles. We're excited to help any of our customers get into a brand new Nissan.
Thinking about making any repairs or getting work done on your current vehicle, make an online appointment, we can help with nearly any service needs our customers should have. We look forward to making your experience a fantastic one. See you soon at Nissan Ellicott City!
Photo Source/Copyright: Nissan