Nissan Hits A Major Milestone With Its 500,000 Leaf Model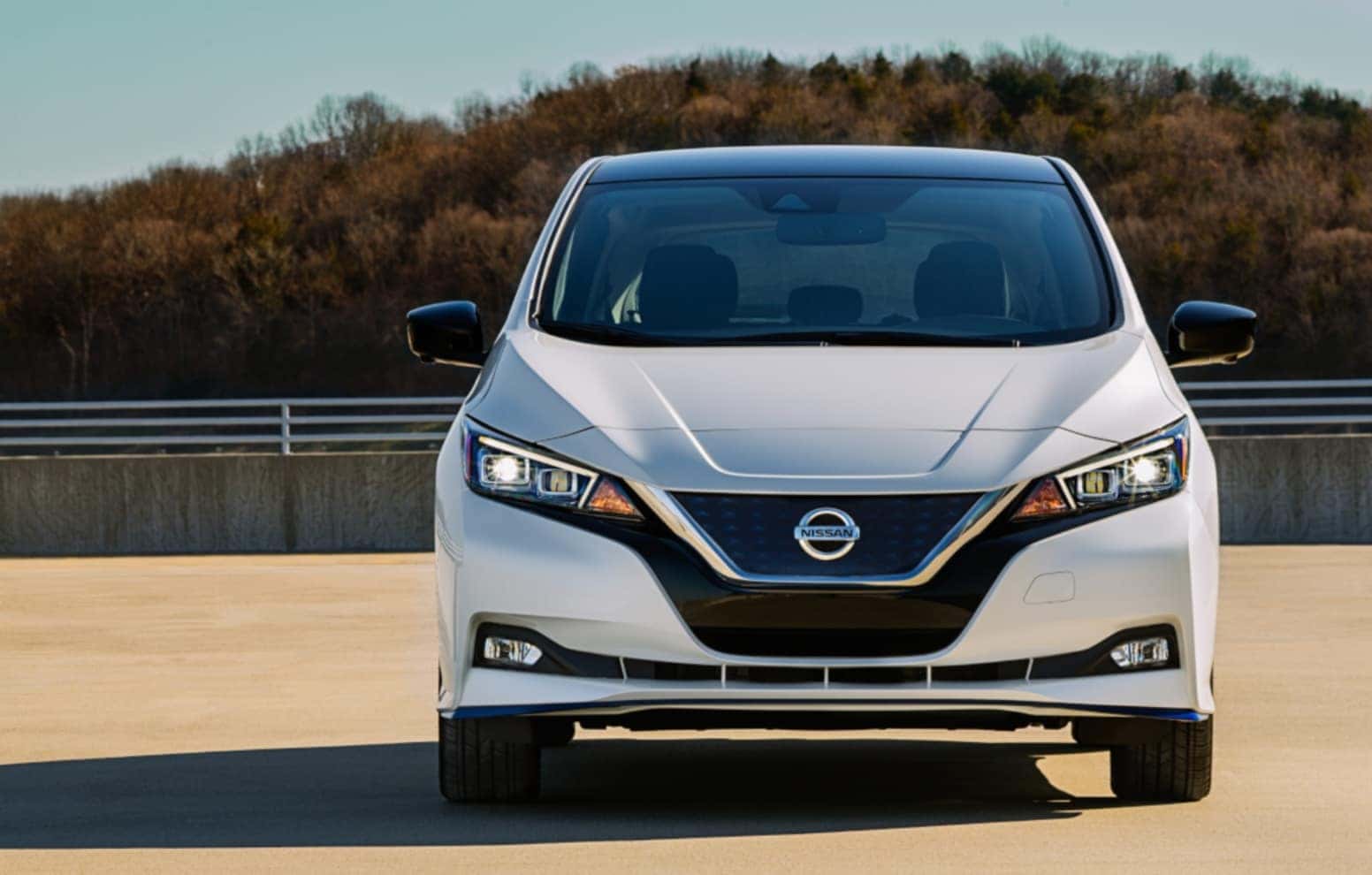 The all-electric Nissan Leaf was first introduced to the automotive world in 2010, and now after nearly a decade after its debut, the Japanese brand has announced that it has produced more than 500,000 Leaf cars.
In August, the landmark 500,000 Leaf model was produced at Nissan's factory in Sunderland, England. Nissan decided to hold off on making this announcement until Wednesday (Sept 8) in order to match up with World EV day.
The lucky new owner of the 500,000 Leaf model was given to Maria Jansen, from Norway.
"My husband and I chose to buy a Nissan Leaf back in 2018, and we loved it," Jansen said in a statement. "We're very excited to become the proud owners of the 500,000th Nissan Leaf. This car really meets our needs with extended range and enhanced technologies."
In the year of its first introduction, the Nissan Leaf became the first mass-market all-electric vehicle to go on sale. The second generation, which is the current Leaf, made its debut for the 2018 model year. By 2019, the eco-friendly hatchback earned its title as the world's top-selling plug-in electric car, its also gotten recognition with the 2010 Green Car Vision Award, the 2011 European Car of the Year, the 2011 World Car of the Year, and the 2011–2012 Car of the Year Japan.
Achieving 500, 000 electric cars is certainly a significant accomplishment, though it took Nissan much longer to reach that mark than what an automaker should anticipate. Unfortunately, Tesla beat out Nissan with the 500,000 aim earlier this year.
Initially, Nissan intended to aim for the 500,000 EV mark by 2012, this included not just with the Leaf but other cars making use of its fellow AESC battery technology. Being inclusive of sales in China would have likely bettered rankings for the automaker.
On a more positive note, other electric models have been making progress. For example, Nissan is selling the e-NV200 electric van in specific markets and intends to release the highly anticipated Ariya crossover as a 2022 model. An electric model for Nissan's Infiniti luxury division is also expected. 
Furthermore, it's been less than two years since the Leaf passed the 400,000 mark, and this is likely thanks to the major restyling..or better yet, the transformation of the 2018 model. This model year signified the beginning of the second-generation improved by adding longer range and power, a completely revamped design, and the adding of more exciting technological features like Android Auto and Apple CarPlay.
Ultimately, sales were able to make a comeback in some of the electrified hatchback's global markets, namely Europe, where it was a best-seller in the EV market during 2018. 
Moreover, Nissan's production in Smyrna, Tennessee has made the area a bit of a fan favorite for automakers in regards to producing EV's in North America. Volkswagen announced recently their plans to start the manufacturing process of its ID.4 model in the Chattanooga factory by 2022.
Not to mention that the name "Leaf" in and of itself has a significant meaning in the new era of encouraging buyers to purchase EV's in order to reduce harmful emissions. The Nissan Leaf has undoubtedly played a key role in setting the standard for EV's, and based on the company's proven ability to reinvent the model, we're confident that this car has only scratched the surface of its capability.
Nissan Ellicott City is currently selling its popular and eco-friendly 2020 Nissan Leaf for just about $38,000, (plus destination fee). It has plenty of great features like adaptive cruise control, blind-spot monitor, heated seats, a navigation system, and much more! Those who are interested in any of our models can simply view our online new car inventory and chat with a representative virtually for further assistance.
Photo Source/Copyright: Nissan Official U.S. Newsroom