Nissan Improves the 2021 Sentra With More Standard Features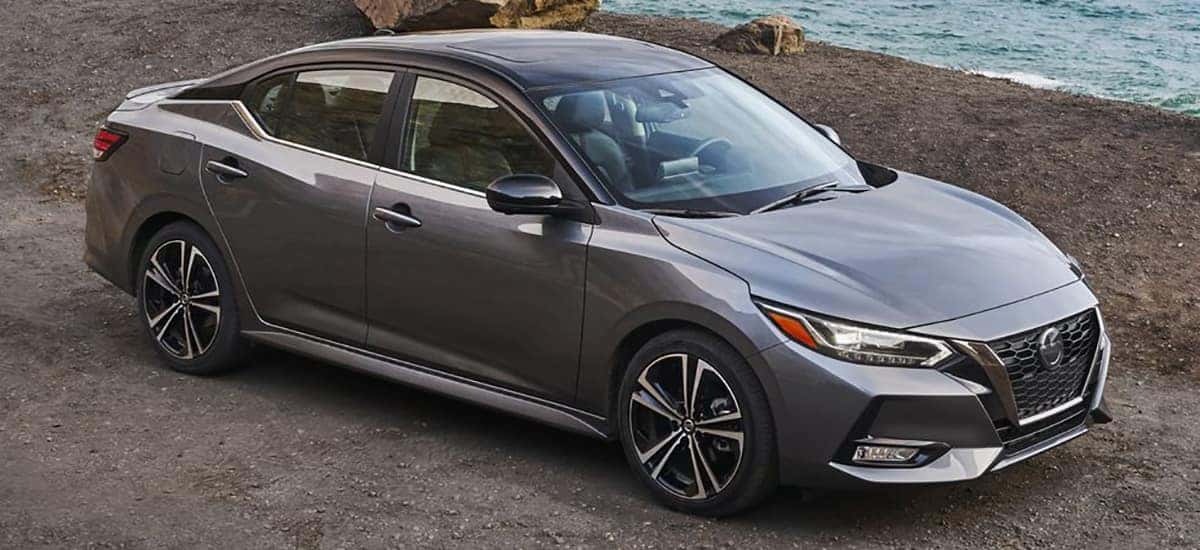 Photo credit: Nissan
Nissan is working on rebuilding its brand and the early results show a company that has made tremendous strides. The latest Sentra arrives for the 2021 model year with updated differences to help raise its profile and attract customers. The attractive sedan will now support various technologies that had never before been added. For readers looking for a compact vehicle that still allows for plenty of space for a driver to appreciate and all the modern tech an owner could ask for, step into the new 2021 Nissan Sentra.
A Welcomed Addition To the New Nissan Lineup
For the 2021 model year, Nissan has finally added the perks that buyers expect. This is almost like a new generation with all the perks freshly inserted into the long-running Sentra model. Nissan Safety Shield 360, known for helping keep drivers safe on the road, is standard along with more enhancements. Most notably. Apple CarPlay and Android Auto make its first standard appearance for the Sentra. This is actually the second year of the new generation of Sentra cars. The 2021 Nissan Sentra now offers a two-tone paint job in the top-tier SR trim and the pricing has only slightly gone up from the previous model year. All three trims cost only $100 more than last year, but considering the perks now added, this year's Sentra provides the most value. The 2020 Nissan Sentra was highly regarded and earned recognition from MotorTrend, including being named a 2021 Car of the Year finalist. Part of the reason for its celebrated success is thanks to the Nissan brand's high regard for safety.
Nissan Safety Shield 360 Explained
Nissan has placed a great emphasis on improving overall safety for its customers and passengers alike. Included for the Sentra is the updated Nissan Safety Shield 360 that includes automated emergency braking, high-beam assist, lane-departure and blind-spot warning, rear cross-traffic alert, and rear automatic braking. All of these features are standard. Nissan offers one engine for customers, the trusted 2.0-Liter four-cylinder engine that provides 149 horsepower and 146 lb-ft of torque with a continuously variable automatic transmission (CVT) to help save gasoline and provide better fuel efficiency.
Pricing For the 2021 Sentra Trims
The base trim, the S, carries newly added 16-inch steel wheels with keyless entry. The starting price for the S trim is an attractive measure at just over $20,000 MSRP, its final figure is $20,335 MSRP (Plus destination fee). The next trim above, the SV starts at $21,395 MSRP (Plus destination fee) and offers 16-inch aluminum wheels, a larger 8.0-inch touchscreen display, adaptive cruise control, plus a six-speaker audio system. The top-tier SR trim carries the 18-inch steel wheels with a freshly added dark chrome grille, LED headlights, a rear spoiler, newly added sport cloth interior with orange stitching. The cost for the top-level Sentra? Only $22,675 MSRP (Plus destination fee). For customers looking to get started in driving home the latest Nissan vehicles, please reach out to us today.
Drive Home a Brand New Nissan Vehicles With Our Help
Even during these uncertain times, we are here to help our customers with their automotive shopping needs. We welcome all our readers to view our new Nissan vehicle inventory. We're here for you and our incredible and experienced sales team is here to assist with online sales and even trade-in offers.
We can also take care of your current vehicle should you need any repairs or maintenance. Allow us to get your vehicle to you quickly, just by making an online service appointment. We can start with nearly any service needs our customers might have. We look forward to making a truly wonderful automotive shopping experience at Nissan Ellicott City.