Nissan is Going Full-Tilt Toward Ambition 2030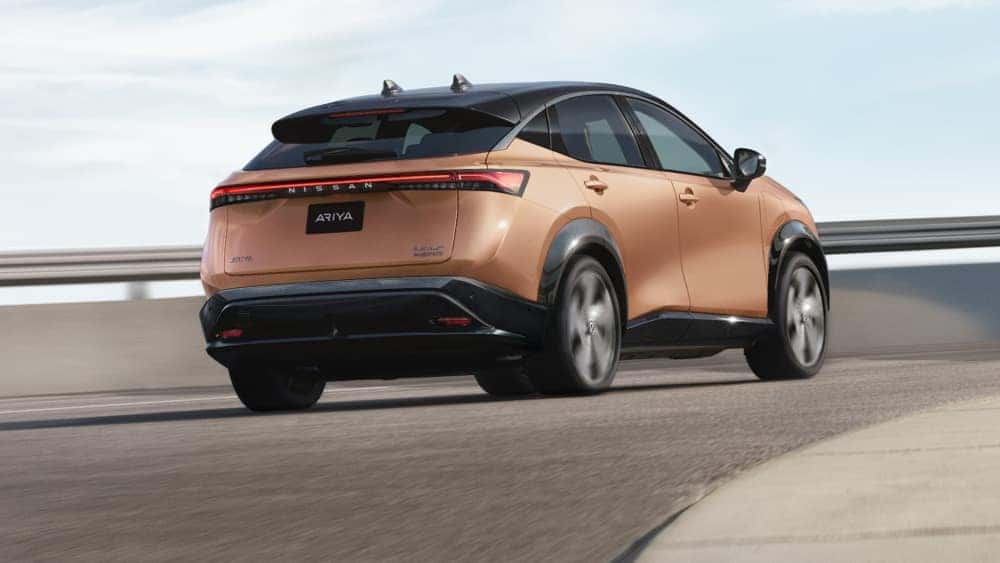 Photo Source: NISSAN
In 1947, the future seemed undeniably gasoline-powered. Despite petroleum shortages following World War II, the internal combustion goliath appeared unstoppable in the long-term: By 1955, full three-quarters of cars sold in the United States were powered by thirsty V-8 engines, but 1947 saw a completely different move by Nissan when the manufacturer unveiled its first fully electrified vehicle, a trend that would repeat with numerous inventive concept cars that resulted in the world's first mass-produced electric vehicle, the Nissan Leaf.
Even though the Nissan Ariya's futuristic interior and 304 miles of range make it a noteworthy step forward compared to the more utilitarian Leaf, Nissan has been taking proactive measures to face the future head-on. In 2023, through Nissan Ambition 2030, Nissan aims to expand the possibilities of mobility and society. Under its Ambition 2030 plan, the brand has invested $7.5 billion in electrification since 2010 and is prepared to double that amount by 2026 to satisfy the quickly shifting consumer needs.
The plan aspires to provide experiences that inspire excitement and confidence. It seems this is the company's new initiative related to its electrification strategy. Such an arrangement requires lending support to promote the democratization of electric vehicles (EVs) and e-POWER versions, thus improving the competitiveness of development and manufacturing globally and further accelerating growth to achieve Nissan Ambition 2030.
Meeting Increasing Customer Needs
As part of Nissan Ambition 2030, the automaker announced its roadmap of twenty-three new electrified vehicles, including fifteen purely electric vehicles, by the 2030 model year. However, due to customers' expanding needs for exhilarating and diverse electrified vehicles, Nissan has ramped up this target to twenty-seven all-new electrified variants, incorporating nineteen new EVs by 2030 instead. These will be spread across both the Nissan and Infiniti brands, with the latter serving as the carmaker's luxury brand. As a result, Nissan expects the portfolio of new electrified trims to account for 55 percent of global sales by 2030, escalating from the previous forecast of 50 percent.
The company also revised its forecast for its sales mix of electrified vehicles sold in major markets for the year 2026. In Europe, for instance, the figure has skyrocketed to a staggering 98 percent, up from the previous 75 percent. Meanwhile, Japan is expected to witness a marginal increase to 58 percent, up from 55 percent, but the manufacturer predicts that China, on the other hand, will see a dip to 35 percent, down from 40 percent. As for the United States, the forecast is for electric vehicles to make up 40 percent of sales in the market by the 2030 model year.
Impact of Global Sales
By 2026, the global sales mix of electrified vehicles is expected to expand to 44 percent rather than the planned 40 percent. Nissan has further commented that it will debut an electric vehicle specifically designed to address the complicated market changes in China as of 2024, while the European market will see it explore more determined partnerships with other Alliance brands.
Not to mention, Nissan also intends to enhance customer experience through personalized services to improve long-term engagement. Speaking of long-term engagement, we would be honored for Ellicott City Nissan to become your dealership home. We are all about making car shopping a pleasant experience for our customers. For example, if you are delighted about getting a new automobile, we could not be happier for you. If you are looking for a new option to buy or lease, then take a look at our new vehicle inventory or our excellent pre-owned vehicles.