Nissan is Hinting at an Electric Sports Car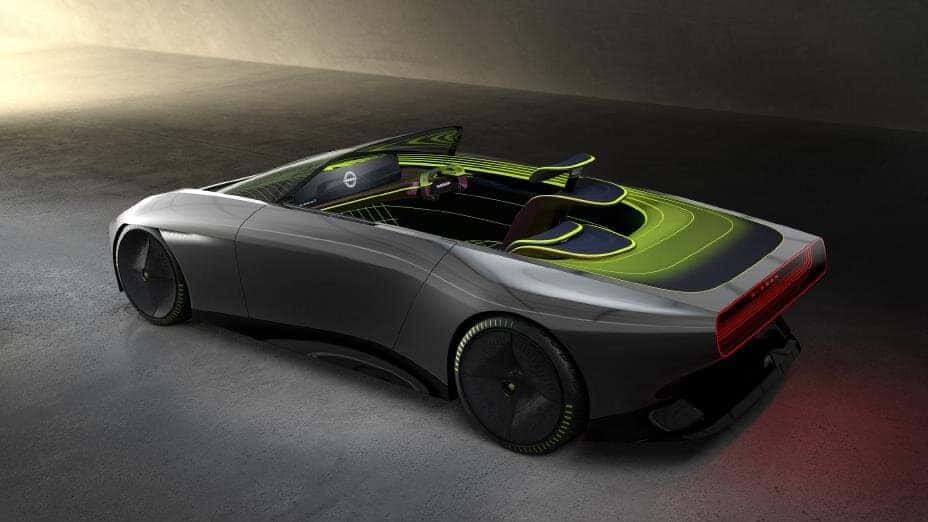 Photo Source: NISSAN
As of late, Nissan has had to encounter a turbulent few years, and it has been revealed that the GT-R, an iconic sports car for the brand, is being discontinued in 2023. As a result, that will leave the automaker without a high-performance vehicle in its lineup. A hybrid or electric sports car, however, could be effective at filling that void. Electric motors could provide a whole host of possibilities for even more outlandish automotive performance. As a matter of fact, Nismo is a division of Nissan Motorsports. It is poised to execute an essential function in cultivating the idea of a brand-new electrified performance car for the brand. Allegedly, the vehicle in question will not simply be a Nismo-inspired, run-of-the-mill electric vehicle from Nissan but a full-fledged sports car that could successfully replace the GT-R. 
As it stands, the kernel of the idea is there, but, at the moment, that is all it is: an idea that needs to be fleshed out in much more concrete detail. To put it mildly, the information surrounding Nissan's revolutionary electric sports car is scarce. Still, the CEO of Nissan's Nismo, Takao Katagiri, did have this to say: "[There] is a very, very important vision [in Europe] for Nissan. It's around the heart of this [new car]. This region [the UK] is very, very special for us, especially [for] performance cars. So one thing I can say is please wait. We are going to introduce a very exciting model to the UK market under the Nismo brand."
Wait for It
Nothing has been stated regarding the timeframe of the sports car's unveiling, but from a technological perspective, consumers need to be prepared for the long haul. Supposedly, it will be a waiting game due to the requirement of solid-state batteries for the performance electric vehicle to function correctly. That type of technological advancement is still several years down the pipeline. Nissan could, at best, have solid-state batteries prepared by the end of the decade, even though going from batteries to a commercially-viable sports car will take even longer than that.
In the meantime, Nissan has disclosed that it wants to make the first public appearance of solid-state batteries in a production car by 2028. Based on that fact, an estimate of when the vehicle may arrive could be determined. With the launch of the production vehicle set for 2028, the electric sports car would debut at the tail-end of the decade, presumably by 2029 or 2030, at which point the brand could be facing a good deal of competition.
The Max-Out Concept
As it turns out, earlier in the year, Nissan made known the Max-Out concept, a roadster fashioned in the stylings of an electric two-door automobile. Although it is a roadster, it demonstrates that the brand is already developing design investigations for sporty electric vehicles. Nissan claims that the Max-Out is a convertible concept with all the trappings to provide a compelling driving experience courtesy of its comfort and stability. It is geared toward having a potent cornering and steering response balanced with limited body roll to enhance driver and passenger comfort, increasing a sense of unity with the car. While it is a rather extreme notion, the Max-Out could be a preliminary showing of where Nissan sees itself in the electric vehicle market.
Try Out What is Available
Nissan is working to break new ground, and if that notion piques your interest, check out what Ellicott City Nissan has to offer. The Nismo electric sports car is still years away, but shop the latest trims here, and remember that we are here to help with any financial needs or suggestions to help make paying for a vehicle easier. Stop by and see what we can do for you right now.