Nissan Is Improving All Their Vehicles, One By One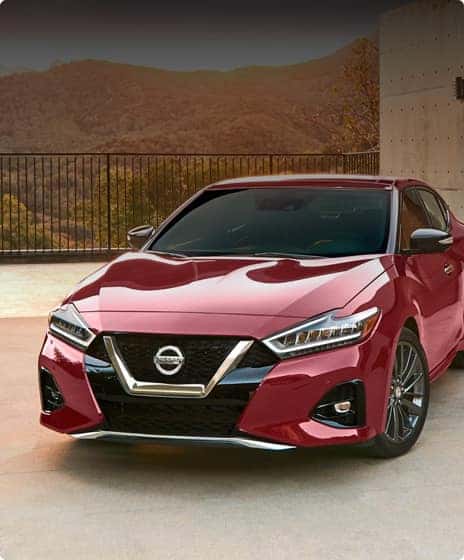 Nissan is looking to improve its current line-up and recently, they had announced they want to ramp up their product development again, according to new Nissan CEO Makoto Uchida in an interview with Automotive News. Uchida is someone who has spoken candidly about his own personal connections with cars admitting, "Future growth will come through new models," Uchida said. Nissan was one of the first major automotive brands to embrace electric vehicles with the release of the Nissan Leaf at the start of the decade, back in 2010. For the upcoming decade, Nissan is aiming to introduce more EVs, including the Nissan Ariya, based on a new dedicated electric platform co-developed with its automotive partner Renault.
The Future of Nissan Cars
Nissan is looking to revamp their cars, starting with the Rogue. Upcoming for the Nissan Rogue will be a new generation that is expected early in 2020, and some rumors have arisen about a possible e-Power hybrid drivetrain. Nissan amassed over $540 million in quarterly earnings in the last quarter and has no plans to slow down production on their future investments. In the 2020 Nissan Versa, Nissan has provided a fantastic range with its combined gas mileage that hits 35 mpg. Nissan has focused on adding more power while using technology to increase fuel efficiency in all its vehicles. Look no further than the upcoming 2020 Nissan Sentra.
Ahead of the Curve
Nissan has listened to reviews and suggestions to improve the most recent Sentra with a resign. The newly redesigned 2020 Sentra is a few months from coming out, but we already know from the 2019 Los Angeles Auto Show, the compact sedan is now larger. Built with more strength and efficiency, Nissan has increased a focus on upgrading the handling of their vehicles and the Sentra is no different. The 2020 Sentra is now built two inches lower and two inches wider to help promote improved handling and control for owners. The new 2.0-Liter inline-f engine has increased by 20 horsepower to the tune of 149 horsepower and improved the acceleration as well. Three trim options all gain the standard Continuously Variable Transmission (CVT) that helps improve gas mileage and Nissan says the 2020 Sentra will supply over 32 combined mpg, which is the figure the 2019 Nissan Sentra earned.
To test-drive all the latest Nissan products, like the current Nissan Sentra, visit us at Nissan Ellicott City and see what we can do for you today. Drive the Newest Nissan Vehicles Right Now!
Stop by and see what we can do for you right now at Nissan Ellicott City. Let us know on social media about the latest Nissan vehicles.  We're happy to help with any all things automotive for our customers. Our dedicated sales team is friendly and ready to assist with all buying, leasing or trade-in offers.
If your current ride has maintenance issues, please allow us to help return your vehicle to the road quickly, just make an online service appointment. We can assist with nearly any service needs our customers might have. We look forward to making your experience at Nissan Ellicott City a wonderful one!
Source: Nissan Ellicott City