Nissan is making a POWERFUL impact with its e-Power System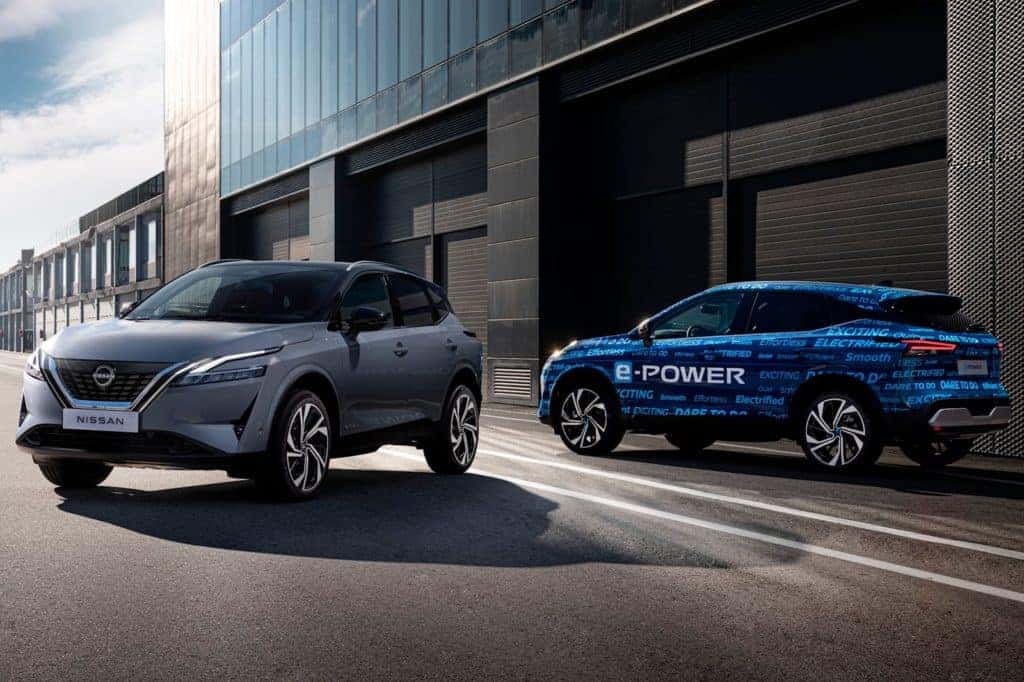 Photo Source: Nissan
In the market for a car that's a good mix between an ICE and an EV? Nissan's take on electrified systems with e-Power is a perfect choice! As Nissan continues to venture into the future of electric vehicles, its e-Power system is a "key component in the company's Intelligent Mobility Strategy". Nissan plans on launching at least 35 new models by 2035, ensuring their future is solid with their innovative vehicles. "We've developed the e-Power system to run as efficiently, effectively, and as quietly as possible. But there is no compromise to the driving performance. Acceleration is instant," said the company's David Moss. So we can all truly look forward to some stellar new vehicles on the market in the near future, with the Nissan Ariya's electrification expected locally soon and the Qashqai (Nissan Rogue Sport in the U.S).
How does the e-Power system work?
Working in conjunction with a power generator, inverter, and electric motor; there is a 156-horsepower turbocharged 1.5-liter that has a variable compression ratio. The e-Power system is a gas engine that generates the electricity that may be needed (depending on the driving situation), and sends it to the battery pack, the electric motor, or both! This is a hybrid unlike the others on today's market as the e-Power Qashqai gains its power solely from the smooth and responsive electric motor, courtesy of its instant torque.
The total power output is rated to be about 188hp and CO2 emissions are significantly reduced while the gas mileage is greatly improved. Nissan has stated that the whole idea behind this type of innovative drivetrain is to provide all of the benefits that today's EVs have without the need to charge. Another feature to take notice of is the ability of the e-Power to charge the battery with regenerative braking, just like a purely electric car. Nissan has taken great care to fit the system with Linear Tune in order to prevent the harsh and at times unsettling difference between engine and road speed in the Qashqai. This feature is what oversees the engine and increases the speed to "meet the motor's demands as the vehicle accelerates", according to Nissan. 
A Step Forward for Nissan
The Qashqai (Nissan's compact crossover) will be ready for the European market and its customers in late Summer 2022. Prices, trims, and other features will likely be revealed before then, and we are excited to see what Nissan has to offer. As Nissan continues to make tremendous strides towards the future, we look forward to the brand introducing this vehicle here in the U.S soon to help customers who aren't too sure about transitioning meet in the middle of both types of vehicles. For now, we can continue to enjoy the Nissan Leaf, their current cost-affordable EV.  
Jump Into your next vehicle with us
Excited about getting into a new vehicle? We are too, here at Nissan Ellicott City; where the selection is always wide and the excitement to help our customers is never-ending! Whether you're looking to take a peek at our new vehicle inventory, or our quality used vehicles are more your speed; we've got you covered! In need of a refresh on your vehicle to bring it back to life? Our amazing service team can handle that with ease, by scheduling an online service appointment with our service center! Sit back and relax as our team of professional techs take care of your vehicle.
Whether it's financial help, general questions, any vehicle needs, or suggestions on easier payments for your vehicle; we're always here to help at any moment! Stop by today and see what we can do for you right now!