Nissan Looks to the Future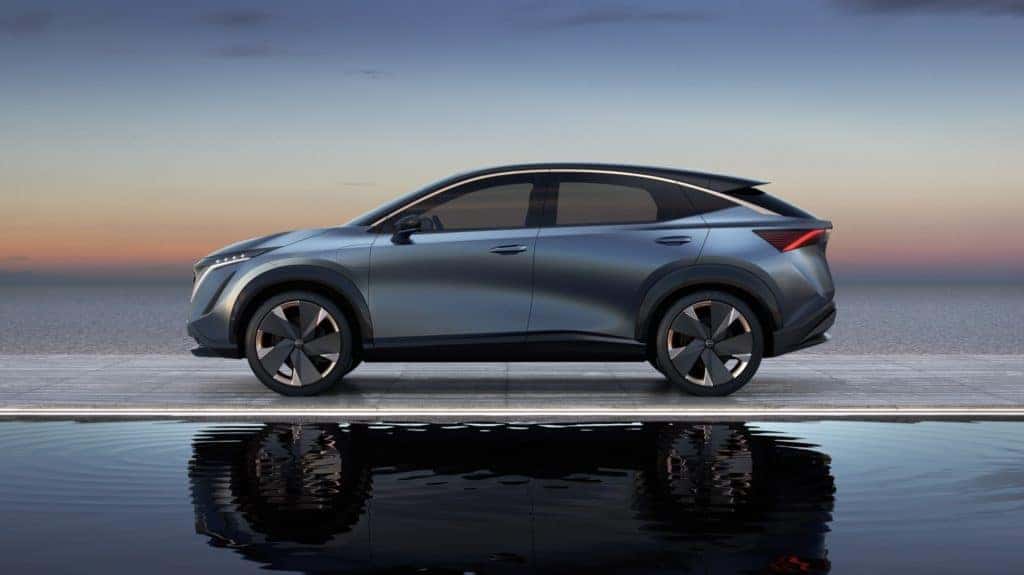 Nissan is slated to present its new "operational performance plan" in the coming weeks. Media reports state that Nissan will expand its cooperation with Mitsubishi Motors to develop plug-in hybrid vehicles for the Asian market and Renault to develop electric vehicles for the European market as well. A new all-electric crossover, the Ariya model, is in the works for Nissan, but plans remain top secret. 
Nissan is thought to have ceded its early leadership role in electric vehicles, but the brand is looking to reclaim some of its previous territories. The brand's latest plan is to prioritize its presence in America, which it feels has been cheapened by lagging vehicle generations and other issues. Now, according to Reuters, Nissan is looking to "restore dealer ties and refresh lineups to regain pricing power and profitability." 
Not only is Nissan looking to solidify its strategy for the U.S., but the automaker will also reinvest resources in the Japanese and Chinese markets. Japanese newspapers reported that Nissan, Renault, and Mitsubishi Motors plan to strengthen their alliance by sharing engineering and development costs to jointly develop electric vehicles. The three automakers are poised to increase the number of electric models they can offer thanks to joint development. By 2023, the three automakers could possibly create a range of electric vehicles, including small cars, subcompacts, crossovers, and SUVs of different sizes.
Additionally, the three automakers will share engines and batteries as well. The alliance between the three is also looking to consolidate production and share logistics — all bonafide ways to cut costs and redirect those funds to other developments. They could even rely on Nissan and Renault plants in South America and Russia to quickly get its production lines up to speed on new engines and batteries. Reuters also reported that Nissan is slated to launch new models, including the next-generation gas-powered Rogue, but there was no mention of any electric vehicles. We'll know more about Nissan's plan at the end of May (2020) when it's presented to the public. 
It's been more than a decade since Nissan introduced its Leaf model, but the all-electric Nissan Ariya crossover is set to debut in 2021. The new model is regarded as a high-performance, all-wheel-drive successor of the Leaf, but few details available make it hard to determine if Nissan has a firm commitment to a production date. Meanwhile, Nissan announced late last year (2020) that it'll begin offering plug-in hybrid variants of its crossover electric vehicles in Europe within the next few years. To do so, Nissan will borrow technology from Mitsubishi's Outlander Plug-in Hybrid system. Once Nissan delivers the production version of the Ariya model, the brand will continue to maximize its reach in the electric vehicle market. 
Although it'll be a while before we experience the debut of the Nissan Ariya, it's still rewarding to imagine the new horizons Nissan hopes to conquer. In the meantime, visit us at Nissan Ellicott City to explore the current Nissan lineup. Check out our latest Nissan inventory and schedule your test drive today! Follow Nissan Ellicott City on social media to stay up to date with the latest Nissan news. 
Photo Source/Copyright: Nissan