Nissan Magnite Reveals Its Fun-Sized SUV To The Automotive Markets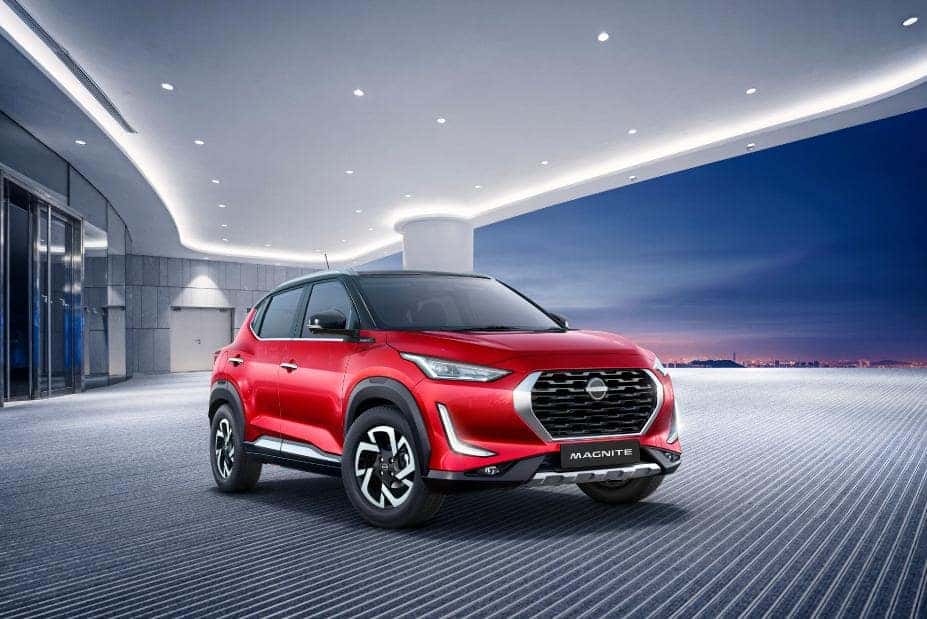 The New Nissan Magnite
Just when you thought Nissan was already shaking things up with their new Z model, a two-door and two-seater sports model, the Japanese automaker wows us again with the announcement of their new Magnite SUV model. It appears that the company wants to relieve a bit of the burden from the 2021 Rogue, as this model and its predecessors have been responsible for carrying the burden of the success of the brand.
The name of Nissan's newcomer comes from the merging of the words "magnetic" and "ignite". This new car was likely developed due to the growing demand for compact SUVs and is said to make the subcompact Juke look quite sizable by comparison. The introduction of the company's latest SUV model has been seen as an extra point of leverage while competing in its segment of vehicles that measure less than four meters long, making the Kia Sonet and other miniature SUVs direct rivals of the Magnite.
One shouldn't underestimate the Magnite's miniature's size because it doesn't fall short on its technologies. Starting off, the compact has an all-LED front light package which includes distinctive L-shape daytime running lights beneath the attractive LED headlamp.
More Technology Than Ever
Moving inward, the car features amenities like wireless charging, JBL speakers, a 360-degree camera system, adaptive cruise control, and wireless Apple Carplay and Andriod Auto integration.
Other goodies in the interior include its Lamborghini Urus-like air vents which aids in boosting a fully digital 7-inch instrument cluster allied with an 8-inch touchscreen, then having an air purifier also tag along with the package. The automaker says that the Magnite offers segment-leading legroom for rear passengers coupled with a fulsome 336-liter cargo capacity extendable by folding the 60:40-split-bench.
Nissan also provides a few nifty safety features such as Hill Start Assist technology, silver front and rear bumper skid plates, and handy roof rails. Nissan's 360-degree Around View Monitor technology improves safety by aiding the driver in pointing out obstacles around their vehicle.
In regards to the engine, the new Nissan compact associates with the same CMF-A+ platform as their other models and has 205-mm of available ground clearance. The base trim is fueled by a naturally aspirated 1.0-liter unit engine with a teeny-tiny 72 horsepower delivered to the wheels through a 5-speed manual transmission. Upgrading to a turbocharged engine will give the buyer an estimated 95 horsepower on either a manual transmission or CVT. The Nissan Magnite is set to go on sale in India sometime at the beginning of next year, and we expect that additional markets like North America will soon follow.
Choose Nissan Ellicott City For Your Next Vehicle
While you're waiting for the new Magnite, Nissan Ellicott City has a plethora of more high-powered SUV options at their disposal. We carry plenty of compacts and utility vehicles such as the favored Rogue, Kicks, Murano and so much more! Best of all, these vehicles are incredibly wallet-friendly and typically priced around $30,000, (plus destination fee). Those who are interested in any of these vehicles can simply view our online new car inventory and chat with a representative for further assistance. We can't wait to help you out!
Photo Source/Copyright: Nissan Global News