Nissan May Suggest a Manual Transmission In It's New Teaser Video For It's Z Car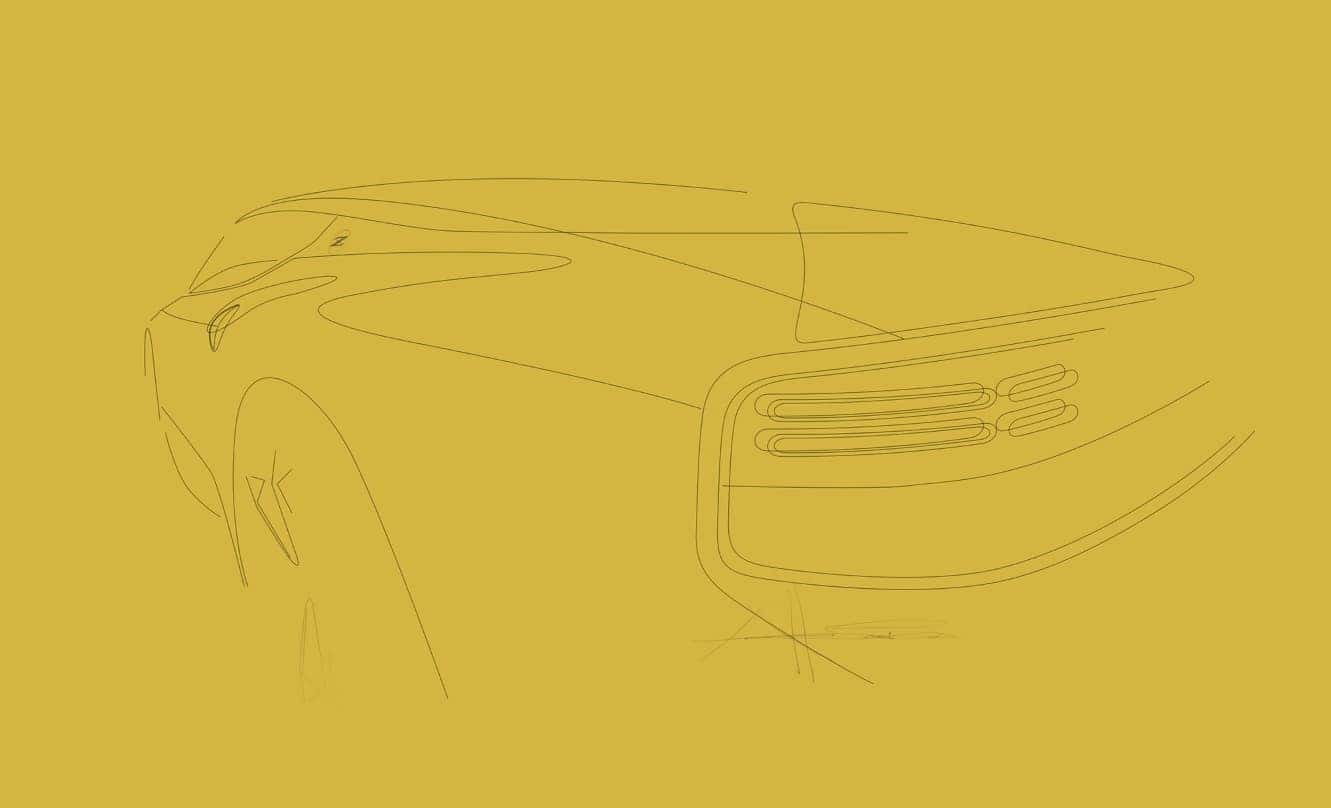 New Speculations About The Z Proto Car
At long last, it appears that Nissan fans will finally get to see the brand's successor for the elderly 370Z model, the Z Proto, in less than two weeks. The automaker's attempts to stir up excitement for the new model have been made by releasing teaser videos that give us a sneak peek of its retro-inspired build and styling. Their most recent clip, released Monday (Sept,7th), was certainly their most thrilling because it suggests that there is potential for a manual transmission.
In the 30-second teaser video, we see rear light clusters based off the 300ZX, and body lines derived from the original 240Z. Believe it or not, that isn't even the most exciting part of the video. Towards the end of the clip, we see the driver reaching for what appears to be a shift knob fixed in the center console, suggesting a possibility for an available manual transmission.
In actuality, viewers are not shown what the shifter even looks like, which leaves a bit more room to the imagination, with automotive blogs guessing that it could simply be an automatic gear selector. However, taking into account the car's seemingly sporty blueprint, we're crossing our fingers that this isn't the case.
So far, Nissan has kept hush-hush on the full details regarding Z Pronto's engine, but there has been much speculation that it could be energized by a 400-horsepower 3.0-liter twin-turbo V-6. Luckily, we'll only need to wait until September 16 to be sure.
Furthermore, some automotive sites like Car and Driver believe that the latest Z vehicle will share certain components of Infiniti's Q60 model. The reason for this theory is that the last two Z cars shared considerable characteristics with Infiniti's entry-level coupe, and some also believe that the engine and platform would be a match made in motorized heaven!
Nissan Ellicott City
If you absolutely can't wait to be fast and furious with a Nissan vehicle, consider the 2020 Nissan Maxima sedan at our dealership. Nissan Ellicott City is currently selling the FWD 4D SV model for just around $34,000, (plus destination fee). 
This vehicle has the standard Nissan's Safety Shield 360 that includes automatic emergency braking with pedestrian detection, rear cross-traffic alert, lane-departure warning, blind-spot monitor, high-beam assist, and rear automatic braking. Another highlight feature is Nissan's Integrated Dynamics Control Module that comes with Intelligent Trace Control, Active Ride Control, and Intelligent Engine Brake.
Some amenities that one might enjoy are the NissanConnect, an 8-inch touch-screen infotainment system with voice command, Google search, Bluetooth, Type A, and Type C USB ports, Apple CarPlay, and Android Auto integration.
Finally, the engine option and overall main feature to look forward to is the Maxima's 3.5-liter V6 engine. It has 300 horsepower with 261 lb-ft of torque. Sure it's not the speed racing 400Z, but is certainly more affordable.
Those who are interested in any of our Nissan vehicles can simply view our online new car inventory and chat with a representative for further assistance.
Photo Source/Copyright: Nissan USA Newsroom