Nissan Offers 2021 Nissan Sentra Will Upgraded Luxury Value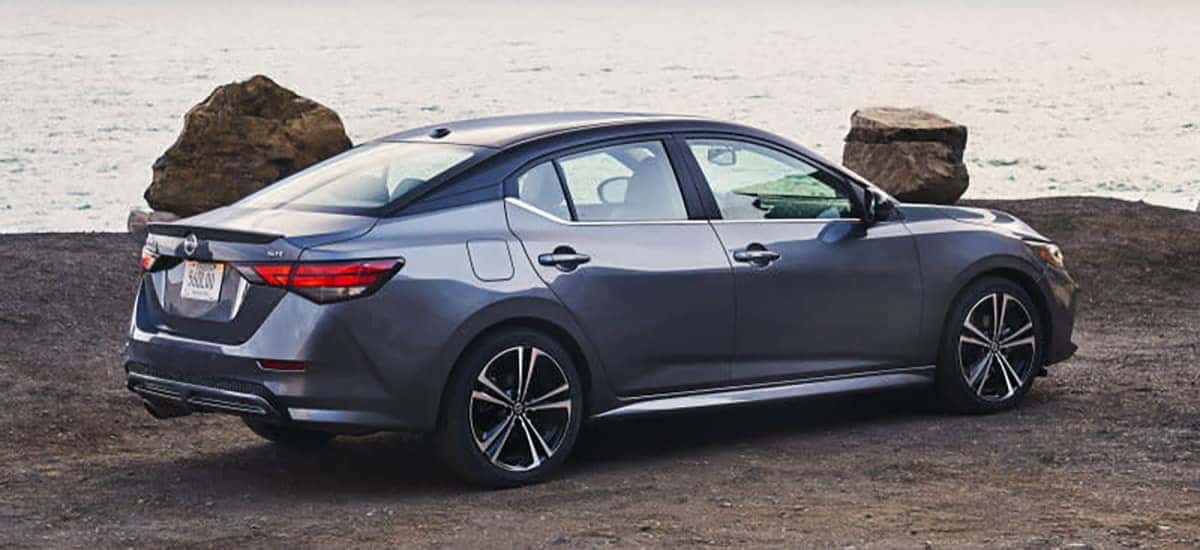 Nissan has put a plan together to improve their lineup with EV options dropping later in 2021. One vehicle that the Nissan brand has recently sought some help in revamping is the Nissan Sentra. While the Sentra is not expected to gain an EV trim any time soon, we know the Sentra is here with some enhancements and upgrades. The first upgrade will be found in the luxurious aspects of the Sentra. The sleek design on the outside will not be lost on buyers, but examining the interior offers amenities that will surely become the most special parts of the Sentra for owners.
Step Into the Sentra
The 2021 Nissan Sentra is sleek, looks the part and offers owners solid fuel economy. However, the high-end approach to the inside of a vehicle is going to make the difference for most shoppers. A four-door sedan that comes in with a price tag just over $20,000 is surely not a wild amount. The perks include Apple CarPlay and Android Auto capabilities as a standard feature. This means drivers will have the premier option for infotainment systems as its hands-free approach will ensure owners are safer when driving, being able to focus on the road ahead. This was not a part of the infotainment setup prior to the 2021 model year. The NissanConnect ability includes a Wi-Fi hotspot to help drivers gain a connection for their ride and have the ability to share for passengers. 
Even the base S trim is a step above most upper level trims by comparison to the rest of the sedan segment these days. Owners that opt for the mid-tier SV or SR trims are going to gain an 8.0-inch color touchscreen that includes adaptive cruise control as well as dual-zone climate control. The approach to include heated front seats is wonderful for drivers no matter where they live, as well as a leather shift knob, power-adjustable driver's seating and a sunroof to give owners a touch of the luxury treatment. For those interested, we have got our readers covered. Don't have the time to wait for later this year to drive a new Nissan vehicle? Plenty of new options are available at Nissan Ellicott City today!
Drive Brand New Nissan Vehicles Today
We are ready to provide our customers access to Nissan vehicles, even during these uncertain times, we are ready to ensure our customers can travel and satisfy their automotive shopping needs. We welcome all our customers to view our incredible new Nissan vehicle inventory. Our incredible and experienced sales team is here to help with online sales and even trade-in offers. Our sales team is friendly and ready to assist with all buying, leasing offers, even now, thanks to our online capabilities.
We can also take care of your current vehicle should you need any repairs or maintenance. Allow us to get your vehicle to you quickly, just by making an online service appointment. We can start with nearly any service needs our customers might have. We look forward to making a truly wonderful automotive shopping experience at Nissan Ellicott City. See you soon!