Nissan Partners With Sunwoda Electric To Develop New E-Power Battery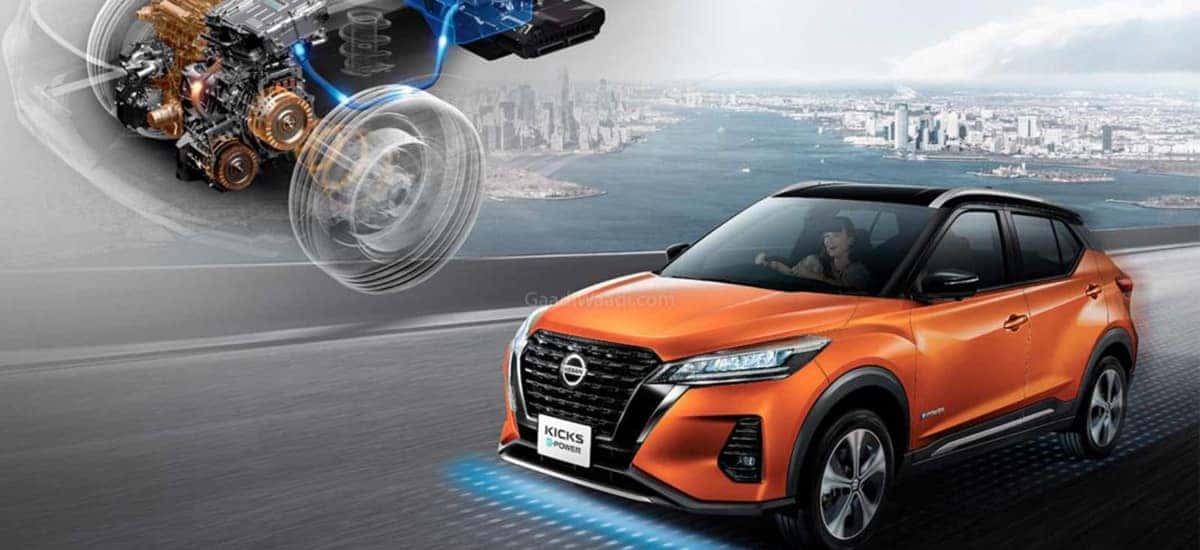 Photo credit: Nissan
Nissan has found new help to increase the sophistication of its future-generation E-Power vehicles. Sunwoda Electric Vehicle Battery, a Chinese company that will be aiding Nissan's technology development, is in talks with Nissan to finalize its partnership. The goal is to produce improved next-generation batteries for its e-Power vehicles jointly. The negotiations also include a production system to ensure a stable supply capacity for the shared cells. Nissan and Sunwoda aim to achieve a signed agreement regarding the partnership by the end of 2020. Both sides will look into a new study into the new batteries for Nissan's hybrid-electric vehicles that employ the company's e-Power drive. 
Nissan Aims At Creating Better Engines
Currently, Nissan works with a serial hybrid system, which the Japanese like to market as range-extending technology. An electric motor always drives the wheels. This motor does not draw its power directly from a large traction battery but is supplied with energy by a combustion engine, which in turn drives a generator. Currently, this technology has been produced and used in Japan and Thailand. Nissan in its latest press statement revealed plans to "globally expand the technology into the B- and C-segments" and set goals to sell over 1 million electrified vehicles annually by the end of the fiscal year 2023. 
Nissan's EV Goals Going Forward
The overall goal for Nissan is continuing to restructure and organize its brand and finalize the partnership. Nissan will principally center on worldwide markets, especially in China and Japan, as well as North America. The thought behind building an alliance with Sunwoda is working to increase its "established global track record in the development of lithium-ion batteries,". All of this will be used in consumer electronics and automotive batteries and adds that the joint activities will happen with an "eye to strengthening competitiveness in the Chinese market and globally.".
Sunwoda and Nissan Aim At New Goals
Apart from this, proposals by the companies typically will focus on coupling Nissan's expertise in electric vehicles with Sunwoda's battery development abilities and production aptitude. As mentioned, the companies are also analyzing the joint establishment of a reliable supply structure "geared toward future global business opportunities." There has not been any word on what those details will include aside from their partnership. Here in the United States, Nissan has promised to electrify its entire line-up across all segments. The expected hybrid models previously announced include the new Nissan Kicks SUV, debuting in Japan this summer. The X-Trail SUV will also be sold as a hybrid after an update takes place next year, all using the Nissan e-Power system also utilized in the Nissan Note. For those looking to drive the newest Nissan vehicles, go to one place that has them ready to go for customers. 
Drive Home a Brand New Nissan Vehicles With Our Help
Even during these uncertain times, we are here to help our customers with their automotive shopping needs. We welcome all our readers to view our new Nissan vehicle inventory. We currently have a strong new Nissan inventory available today. We're here for you and our incredible and experienced sales team is here to assist with online sales and even trade-in offers. 
We can also take care of your current vehicle should you need any repairs or maintenance. Allow us to get your vehicle to you quickly, just by making an online service appointment. We can start with nearly any service needs our customers might have. We look forward to making a truly wonderful automotive shopping experience at Nissan Ellicott City.