Nissan Planning To Surpass Emission Expectations Globally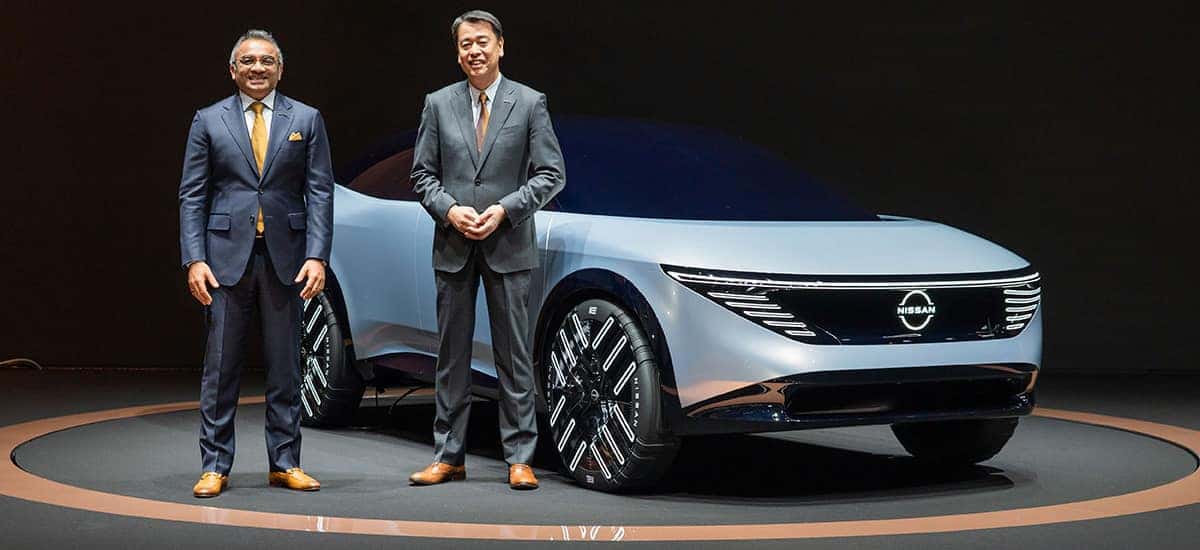 The Nissan brand is coming closer to moving on altogether with their massive EV rollout. The Nissan brand will promote more EVs in the coming years than ever before. Long ago the Nissan Leaf premiered to promote gas savings that today amount to 150 to 226 battery only miles. The 2022 Nissan Leaf contains 123 city and 99 highway MPG, a far cry from the average MPG of most cars on the road today. The next wave of EVs are coming in the way of the all-new 2023 Nissan Ariya SUV. The Nissan line-up will look very different with as much as 50% electrification mix for its Nissan vehicles.
The Promise of EV Growth
The Nissan Co. has already revealed they are adding billions of dollars for its massive electrification growth. They are worried about the tougher emission standards being amped up in Europe. The Euro 7, the coalition known for monitoring automotive brands emission standards, is not going to have an issue when Nissan is ready with its full-scale EV lineup.
"If the total cost of ownership of battery electric cars at Euro 7 is less than the total cost of ownership for the ICE cars," he said, "[then] definitely, customers will go for battery cars. So that's why we've decided not to develop ICE engines, starting [from] Euro 7, for Europe," Nissan's COO Ashwani Gupta said.
As much as 2 trillion Japanese yen is being moved to make this EV progress happen. That's 17.6 billion US dollars and a massive investment that will take place over the next five years. As many as 23 new electrified cars will be on the books for 2030, according to Nissan. As many as 15 of those vehicles will be entirely electric. This is a remarkable feat to imagine, but will become the reality as the rest of the automotive industry is making strides to catch up to the innovation touch Nissan has had for over a decade. Nissan even upped the ante with $26 million more raised to help their goal.
Rush To Drive New Nissan Vehicles Here At Nissan Ellicott City
We welcome all our customers to view our incredible new Nissan vehicle inventory. Our incredible and experienced sales team is here to help with online sales and even trade-in offers. Our sales team is friendly and ready to assist with all buying, leasing offers, even now, thanks to our online capabilities. We're here to help with any financial help, needs, or suggestions to help make paying for a vehicle easier. Apply for Auto financing with our assistance right now. Stop by today and see what we can do for you right now at Nissan Ellicott City.
Don't forget we have a trained service team that can help with an online service appointment to get started on all maintenance work and repairs. We look forward to helping you soon!