Nissan Prepares To Debut All-New 400Z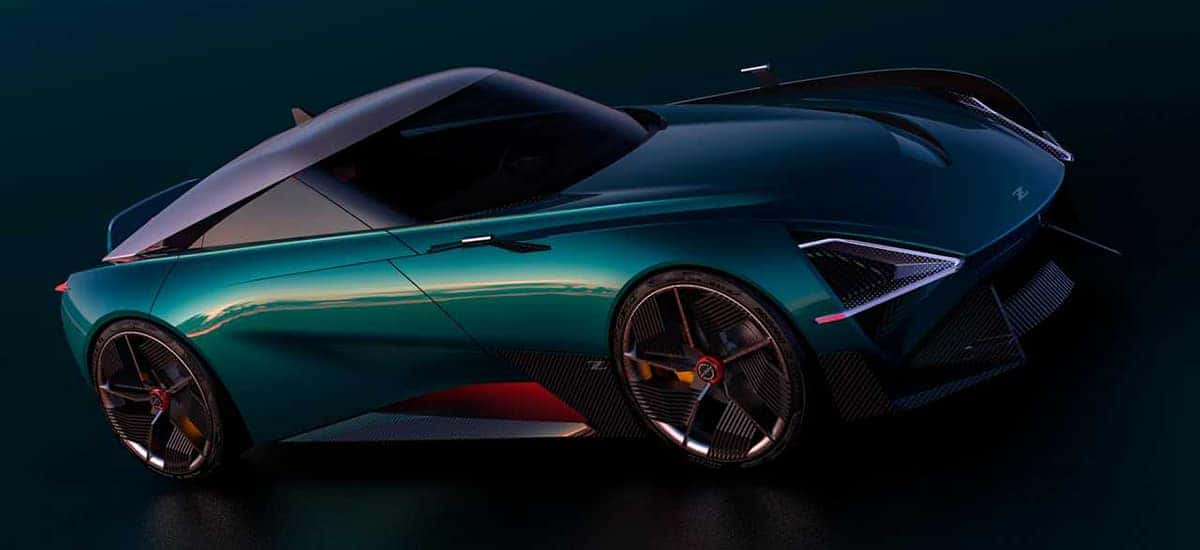 Photo credit: Nissan
A new Nissan Z sports car is just what the doctor ordered for the Nissan brand and its customer base. Encouragement will not be needed by fans to see the value of the successor to the famed 370Z. The rumored nameplate is the 400Z, entailing the vehicle will be an upgrade and thus giving fans of Nissan something to look forward to. The latest details to come out about this road and track Nissan vehicle, the exterior contains a futuristic appearance that keeps a nostalgic appeal. Let's break down all the thinking going into this upcoming Nissan vehicle.
Nissan Gives 400Z Design A Lot of Consideration
Nissan has kept intact its tasteful chops when it comes to putting together a beautiful looking ride. The design has ample use of carbon fiber. The engineers have focused to develop a sharper look, with better aerodynamics, and the appearance contains raised wheel arches. Reports have the Nissan 400Z being focused to appear as a race track vehicle that just so happens to serve as a more than capable every-day-commute vehicle for those who want to restrict its speed to handling mainland roads. The Nissan 400Z is expected to be lighter thanks to a replacement to the side glass receiving polycarbonate. Not a lot of details have truly emerged, but one thing we know is the vehicle will have a gasoline engine and offer no hybrid assist or electric components. 
Behind the Scenes of Nissan's Thinking
Nissan's vice-president of global product strategy, Ivan Espinosa, has said that this vehicle will be pushed by Nissan soon enough. While there is the upcoming all-new Nissan Ariya, a stylish electric crossover and changes have come to the Nissan Rogue, this is one vehicle that stays focused on deriving its business with its lust, futuristic, and sporty design.  He went on to reveal in an interview that at the moment the vehicle is "not at the level you can deliver the performance expected in a sports car." So, more upgrades are coming to help impress buyers when it eventually arrives. Nissan has been involved with Formula E racing and the goal is to improve the combustion and power inside the vehicle. 
Electric 400Z? Maybe Down the Road
While many of Nissan's vehicles are looking to gain the perks of electrification, this is one of the few vehicles focused on getting customers excited for its sheer strength and beauty. While eventually, a hybrid or EV version might come out for the all-new 400Z, we can't say when that will take place. Nissan's global design boss Alfonso Albaisa confirmed the appearance is "not retro as much as it's about respect" towards the past "Z" vehicles of old.  Thinking about new Nissan vehicles? We are here to help.
Drive Brand New Nissan Vehicles Today
We are ready to provide our customers access to Nissan vehicles, even during these uncertain times, we are ready to ensure our customers can travel and satisfy their automotive shopping needs. We welcome all our customers to view our incredible new Nissan vehicle inventory. Our incredible and experienced sales team is here to help with online sales and even trade-in offers. Our sales team is friendly and ready to assist with all buying, leasing offers, even now, thanks to our online capabilities.
We can also take care of your current vehicle should you need any repairs or maintenance. Allow us to get your vehicle to you quickly, just by making an online service appointment. We can start with nearly any service needs our customers might have. We look forward to making a truly wonderful automotive shopping experience at Nissan Ellicott City. See you soon!