Nissan Promises 2022 Ariya Will Offer a Dynamic EV Experience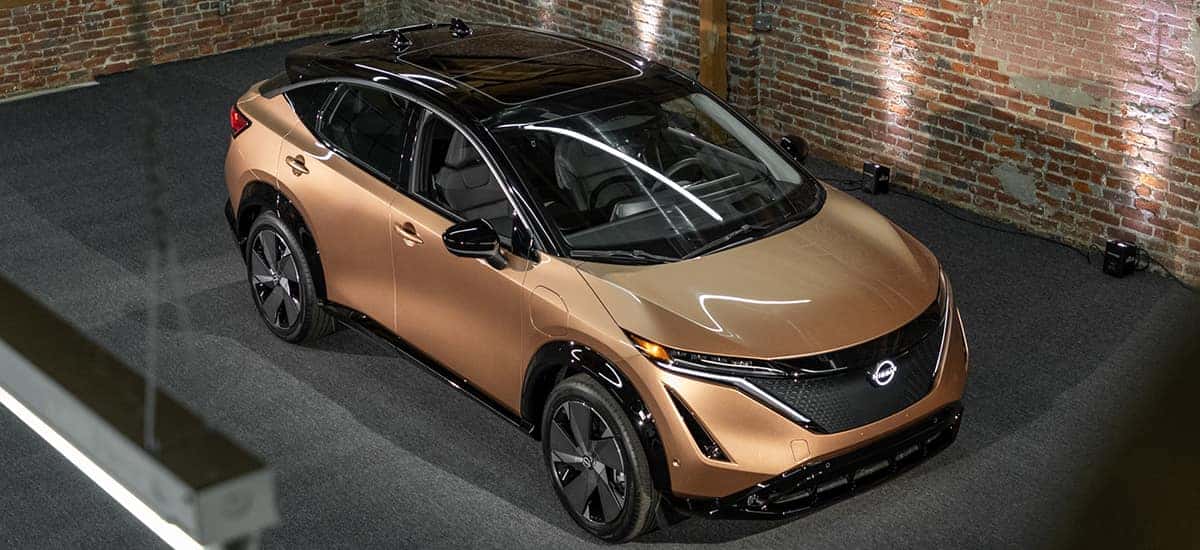 Photo credit: Nissan
Nissan is going to ensure the success of its brand new all-electric creation, the 2022 Nissan Ariya set to debut in mid-2021. The Japanese carmaker is looking ahead to what will be a banner year with innovation leading the way towards a better line-up. The last hurdle for Nissan to pass over is the terrain trails that include testing on snow. The Ariya will be testing its abilities at the snow-filled Hokkaido Proving Ground in Japan's northernmost main island. The green SUV is going to be the first complete EV for the brand in North America since the Nissan Leaf came out 11 years ago in 2010. The longer-range Nissan Leaf+ has since come out and Nissan did create the e-NV200 van and the all-electric Sylphy, but those are only in the Chinese market. 
Improving the 2022 Ariya
Nissan will offer an impressive vehicle when the Ariya comes to our shores. The numbers have not been revealed, but Nissan has reportedly made a few tweaks to ensure its a better vehicle. Nissan posted a video on social media showcasing its testing at the Hokkaido Proving Ground. A press release offered what the vehicle will offer with its ability to handle real-world road conditions with ease. No matter snow, narrow and winding roads, steep terrains, or weather-affected paths; the all-electric Ariya is set to handle wherever an owner takes the vehicle. The Nissan Motor Co. is putting forth a dynamic vehicle in one of the more popular segments for the North American market; the SUV segment. 
Nissan Testing Requires Full Attention
Nissan employs their Chief Vehicle Assessment Specialists (CVAS) to ensure their vehicles are ready for production. In the case of the 2022 Nissan Ariya, they were focused on being able to hear how the vehicle runs, note the performance of the vehicle, its handling, and ability to maneuver over various terrain courses. The aim is to "further elevate the driving experience for both driver and passengers," according to the press release from Nissan. For those who want to know more about the upcoming 2022 Nissan Ariya, we've got our readers covered. Don't have the time to wait for later this year to drive a new Nissan vehicle? Plenty of new options are available at Nissan Ellicott City today!
Drive Brand New Nissan Vehicles Today
We are ready to provide our customers access to Nissan vehicles, even during these uncertain times, we are ready to ensure our customers can travel and satisfy their automotive shopping needs. We welcome all our customers to view our incredible new Nissan vehicle inventory. Our incredible and experienced sales team is here to help with online sales and even trade-in offers. Our sales team is friendly and ready to assist with all buying, leasing offers, even now, thanks to our online capabilities.
We can also take care of your current vehicle should you need any repairs or maintenance. Allow us to get your vehicle to you quickly, just by making an online service appointment. We can start with nearly any service needs our customers might have. We look forward to making a truly wonderful automotive shopping experience at Nissan Ellicott City. See you soon!