Nissan Reveals Pricing For 2023 Ariya and 2022 Rogue Updates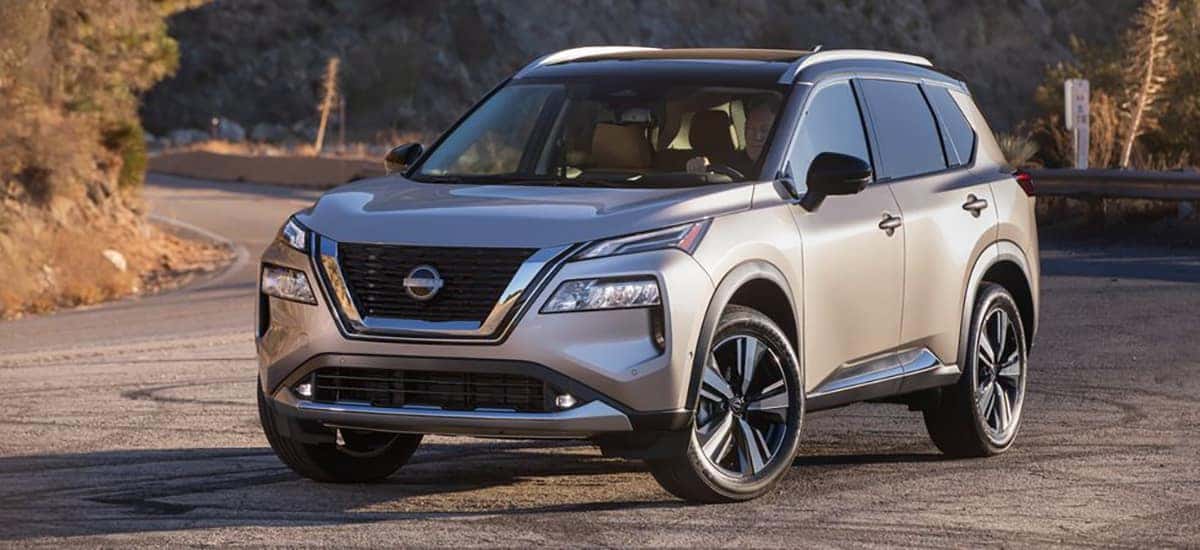 Nissan has revealed massive news for its newest SUVs. The Nissan brand will release the all-new electric 2023 Nissan Ariya with a just announced $47,125 MSRP starting price with a destination fee added. The most expensive 2023 Ariya will range over $60,000 MSRP (Plus destination fee). Owners will get to select from four trims for the Ariya, the Venture Plus offers front-wheel-drive with 300-mile estimated driving range as the base trim. The Nissan Ariya Evolve Plus FWD and Premiere FWD trims offer 285-mile driving range and are priced between $50-55,000 MSRP (Plus destination fee) and finally the top-tier Platinum Plus with all-wheel-drive is the one for drivers looking for the most strength .The upgraded 389-horsepower with 442-lb-ft of torque is available with a 265-mile driving range at $60,125 MSRP with a destination fee as well. Now that we know the prices, for those that don't want to wait for the Ariya to arrive next year, stick with the popular Nissan Rogue that also had some news to take in. Nissan is doing excellent in 2021 so far and has innovation to thank for the perks that their vehicles will gain in the coming years ahead.
Nissan Rogue Is Here With More Perks
The Nissan brand also has said the Nissan Rogue will add a VC-Turbo Three-Cylinder for greater mpg and more power added to the vehicle. Nissan has added a new powertrain option, the 1.5-Liter three-cylinder engine is turbocharged with the option for a new 201-horsepower VC-Turbo replacing the old 181-horsepower 2.5-Liter four-cylinder engine. The Nissan Rogue SUV gets as much as 33 mpg combined city and highway MPG. The Nissan Rogue was redesigned from top to bottom from the 2021 to the 2022 model year. The 2022 Rogue comes the optional all-wheel-drive experience that can rush from 0 to 60 in 8.2 seconds and provides Nissan's new Xtronic continuously variable automatic transmission (CVT).
Looking Into the Nissan Rogue's All-New Experience
This transmission set up reduces friction and has a wider gear-ratio spread that is responsible for greater functionality. The shift responsiveness is improved when a driver is really moving with aggressive driving thanks to the twin oil pump system; two is better than one after all. This CVT update yields a 17 percent higher gear ratio spread as friction is reduced 32 percent. Providing a different experience for owners was a major factor to make such a massive update without creating a new generation for the Rogue model. The 2021 Nissan Rogue represents the third-generation and the upcoming 2022 Nissan Rogue is an improved version of this third-gen model. The new platform built for this generation has noticeable LED lighting signatures that fit a more square frame and distinct appearance. For those that want to experience in detail all the perks awaiting our customers here at Nissan Ellicott City, stop by today. Nissan is ready for new clients to join the growing fandom in the United States as the brand looks to change the direction of spending towards these new vehicles.
Experience the Newest Nissan Vehicles You Desire Right Now!
Hoping to start the holiday season off in a big way? We are here and ready to assist our customers with purchasing new Nissan vehicles, including the 2021 Nissan Rogue, even during these uncertain times, we are ready to ensure our customers can travel and satisfy their automotive shopping needs. We welcome all our customers to view our incredible new Nissan vehicle inventory. Our incredible and experienced sales team is here to help with online sales and even trade-in offers. Our sales team is friendly and ready to assist with all buying, leasing offers, even now, thanks to our online capabilities.
We can also take care of your current vehicle should you need any repairs or maintenance. Allow us to get your vehicle to you quickly, just by making an online service appointment. We can start with nearly any service needs our customers might have. We look forward to making a truly wonderful automotive shopping experience at Nissan Ellicott City. See you soon!