Nissan Sees Leaf Sales Grow, Lineup Expands In 2022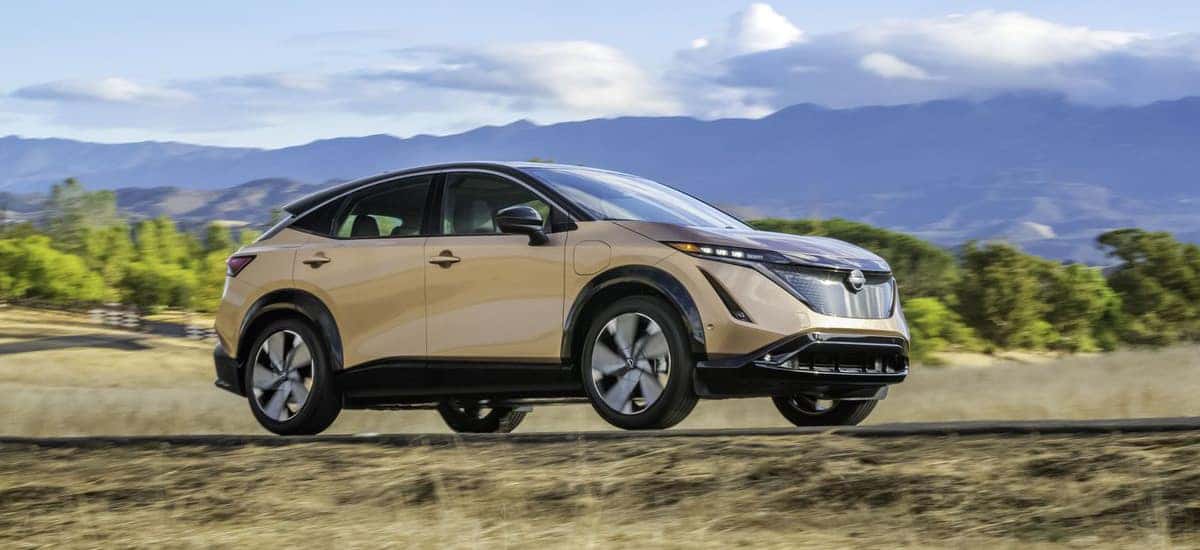 Nissan has looked at its growth with the Leaf moving 165,000 units in 2021. The Nissan Leaf contains what owners are looking for more and more in this decade. A reliable EV that offers the promise of more than a decade in production and offering a solid, fast charge for the brand to enjoy. The total number of vehicles sold for the Nissan brand was 919,086 vehicles, up 12.1% over last year. The Nissan LEAF accounted for 4,165 sales in the fourth quarter of 2021, hitting about 6.5% of all sales for the brand. While these numbers are fewer than the peak for the Leaf that saw 14,239 units sold that year. What will Nissan do in 2022? We have a lot of options for customers to embrace.
What the World Looks Like Through Nissan's Eyes
The Nissan Ariya SUV will be a brand new EV offered for customers in 2022. The launch is set for a November 2022 debut as the 2023 Nissan Ariya is expected to become a worldwide hit. The pricing for the Nissan Ariya for the front-wheel-drive 19″ version is set at $45,950 MSRP, but that's before the tax credit and destination fee that should put the number at $39,625 MSRP.
We are happy to see the Nissan brand expand its global lineup of Nissan and Infiniti up to 23 new electrified models with 15 fully electric ones. Nissan is rumored to join with Renault to showcase new joint EV projects with the push towards electric cars becoming all the rage within the industry.
Nissan Has More In Store For Buyers
With the Nissan Pathfinder sales enjoying a redesign for the 2022 model year, we can expect the brand to jump into a new Nissan. The same can be said about the popular pickup, the Nissan Frontier. Nissan saw its profits grow to 62.8 billion yen this year compared to a 4.8 billion loss in 2020. This is the good news for Nissan and their belief is they will continue to grow with newly added customers and remind their loyal buyers the next generation of Nissan will be their most remarkable yet. The next-generation Nissan lineup is starting to take center stage, even a rumored all-electric Nissan van is in the works. We are ready to see our customers off in new Nissan vehicles in 2022.
Experience the Freshest Nissan Vehicles From Us!
Even during these uncertain times, we are ready to ensure our customers can travel and satisfy their automotive shopping needs. We welcome all our customers to view our incredible new Nissan vehicle inventory. Our incredible and experienced sales team is here to help with online sales and even trade-in offers. Our sales team is friendly and ready to assist with all buying, leasing offers, even now, thanks to our online capabilities.
We can also take care of your current vehicle should you need any repairs or maintenance. Allow us to get your vehicle to you quickly, just by making an online service appointment. We can start with nearly any service needs our customers might have. We look forward to making a truly wonderful automotive shopping experience at Nissan Ellicott City. See you soon in 2022!