Nissan To Team With Apple On A New Car?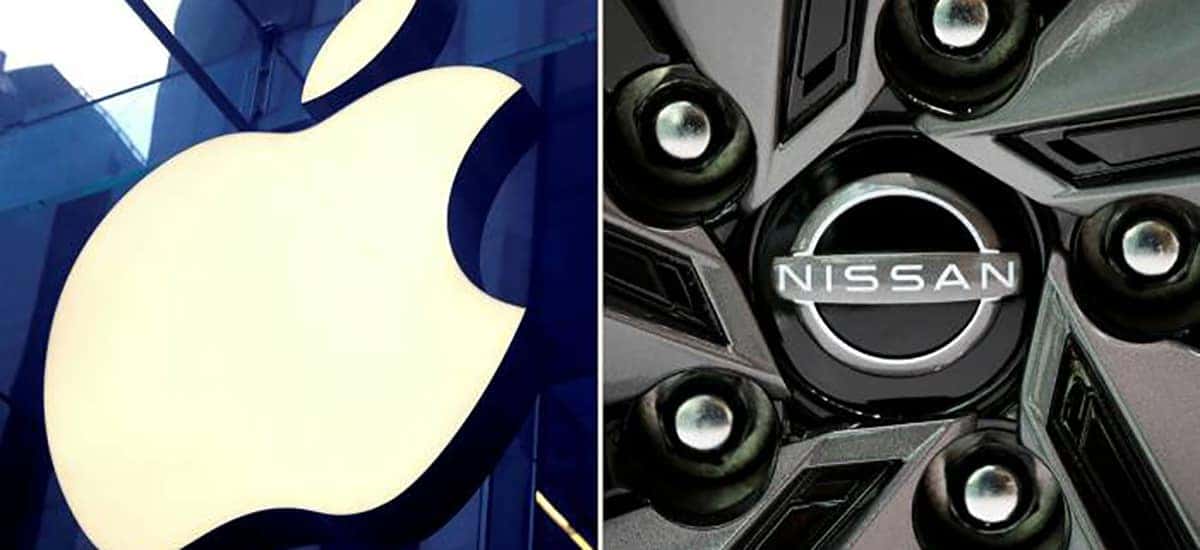 Believe it or not, Nissan had discussions with the computer and lifestyle brand Apple to create an autonomous vehicle. However, those talks failed to materialize into anything that would lead to a rewarding project. Nissan Motor Co. gave official word this week after reports had listed the two brands as a joint-car collaboration. While Nissan is no longer in talks with Apple Inc. to produce a supposed autonomous electric car. We first heard there was a rumor between the brands, but it was more than a rumor. A short-lived, low-level talk ended over the Japanese auto maker's hesitation to create and produce an all-new Apple-branded vehicle
What Made Things Go South?
We aren't certain if Apple is ready to take matters into their own hands, but Nissan is set with its own agenda to continue being a leader in the electric vehicle community. A wave of new Nissan vehicles is replacing the previous model lineup as new models are debuting over the next year to help grow the brand. Nissan wasn't looking for a new project, as they have many ideas of their own that are going to push its company forward to new heights in 2021 and beyond.
"We are not in talks with Apple. However, Nissan is always open to exploring collaborations and partnerships to accelerate industry transformation," a Nissan spokeswoman said, according to Reuters.
What Was Discussed?
Apple proposed to the Japanese carmaker Nissan about partnering on its autonomous car, but the talks fell through after the tech giant said it wanted the vehicles to be Apple-branded. The news comes just a week after South-Korean manufacturer Hyundai and its sister company Kia rejected Apple for probably the same reason Nissan balked; Nissan's role to just be a mere hardware supplier. Ashwani Gupta, Nissan's chief operating officer, gave a brief response to the news adding that the Nissan brand is quite happy where it currently stands and they won't play fiddle to other brands, even if those other brands are much larger and could help the Nissan brand survive well into the future.
"No way we are going to change the way we make cars. The way we design, the way we develop, and the way we manufacture is going to be as an automotive manufacturer, as Nissan. We have to check who has got the best competency to catch what the customer is thinking. For this, we can do the partnership, but that is to adapt their services to our product, not vice versa." Gupta said.
Nissan Is Happy With Its Progress
No reputable automaker wants to be like Foxconn, the Taiwanese manufacturing group known mainly for its role in assembling Apple's iPhones. Nissan has been involved in the EV craze with its debut of the Nissan Leaf over a decade ago. Now, Apple isn't new to researching and putting money behind the automotive landscape. Apple focused on creating self-driving car technology starting back in 2014. In California where most of their testing has taken place, they have logged over 18,000 miles, however other automotive companies like Honda and General Motors have pushed as much as 770,000 miles of testing. Nissan has no listed its total number of testing, but the new 2022 Nissan Ariya looks like it's been thoroughly proven to be a remarkable addition for customers.
Money Invested Into Creating New Autonomous EVs
If Apple can't find a car company prepared to sign a partnership deal, one alternative would be to just purchase a carmaker completely. And Apple can easily make that happen. Apple's most current financial returns revealed the company has as much as $77 billion in cash and short-term investments that could be exercised to do just about anything they'd want. That large figure is more than Nissan ($25 billion), Ford ($44 billion), and Stellantis ($50 billion), the parent company of Jeep, Ram, Dodge, and Chrysler among other automotive brands. We may know Apple as an auto manufacturer at some point later this decade.
While we're awaiting the newest EV vehicles promised by Nissan, there are still plenty of great choices available today that customers can embrace. Check them out with our help at Nissan Ellicott City today, whether a buyer wants to receive help online or in-person, we're ready!
Drive Home New Nissan Vehicles With Our Help
We are ready to provide our customers access to Nissan vehicles, even during these uncertain times, we are ready to ensure our customers can travel and satisfy their automotive shopping needs. We welcome all our customers to view our incredible new Nissan vehicle inventory. Our incredible and experienced sales team is here to help with online sales and even trade-in offers. Our sales team is friendly and ready to assist with all buying, leasing offers, even now, thanks to our online capabilities.
We can also take care of your current vehicle should you need any repairs or maintenance. Allow us to get your vehicle to you quickly, just by making an online service appointment. We can start with nearly any service needs our customers might have. We look forward to making a truly wonderful automotive shopping experience at Nissan Ellicott City. See you soon!
Photo Credit: Reuters